Thailand – Consumer behaviour is changing, and it is being driven by 3 core disciplines – the rise of mobile, an explosion of media channels and changing shopping behaviours (the rise of e-commerce). They have never had more choice, options and knowledge available to them meaning CPGs and retailers need to stay ahead of trends and ensure they put the Customer First at every step of their marketing strategies. Data can and should help CPGs make these decisions - dunnhumby's new media business aims to connects brands to consumers as they shop, with the right message, at the right time, across channels. By providing an operating system for retailers' media and first party customer data, we enable retailers to grow market share and this provides increased opportunity for brands.
Consumers are spending 11 hours per day on media in the US, up from 9.5hrs just four years ago*, they are making their decisions online and utilizing their phones for many purposes – to research, to shop, to browse, to share, to socialize….whatever they are using it for, it's important to note that brands need to be present on mobile ad space in order to reach their consumer.
Why should Brands take advantage of the benefits retail media can bring?
Retailers can reach many clients – Walmart reached 331m consumers last year in the US, that's the equivalent of 95% of Americans spending in store
They have access to customer data and have access to purchase decisions data
We know from experience that in order to maximise ROI – brands need to be looking at a multi-channel approach though, including retail media. The opportunity is enormous, dunnhumby is set up to help you with this. With data fuelling this new media ecosystem. Data has become one of the most critical, and valuable, business assets for connecting online and in-store customer shopping experiences and behaviours - enabling organisations to drive sustainable growth. Before you start, you need to ask the following questions:
On which channels should I reach my consumer
How can I ensure my messaging is relevant and digestible given that Mobile is small screen?
How can I ensure that I address consumers holistically with the same message across channels?
How can I maximize the impact of my spendings at the point of sales?
How do I know if my marketing is effective?
Why are we set up to help you answer these?
We deliver a seamless omni-channel strategy for a superior consumer experience
We show the granular level of detail for media campaigns
We provide advanced sales measurements to help you understand the ROI and improve it
We have 30 years' experience and over 500 data scientists
We give you access to the full reach of Tesco's consumer base and retail channels
*According to a new study by market-research group Nielsen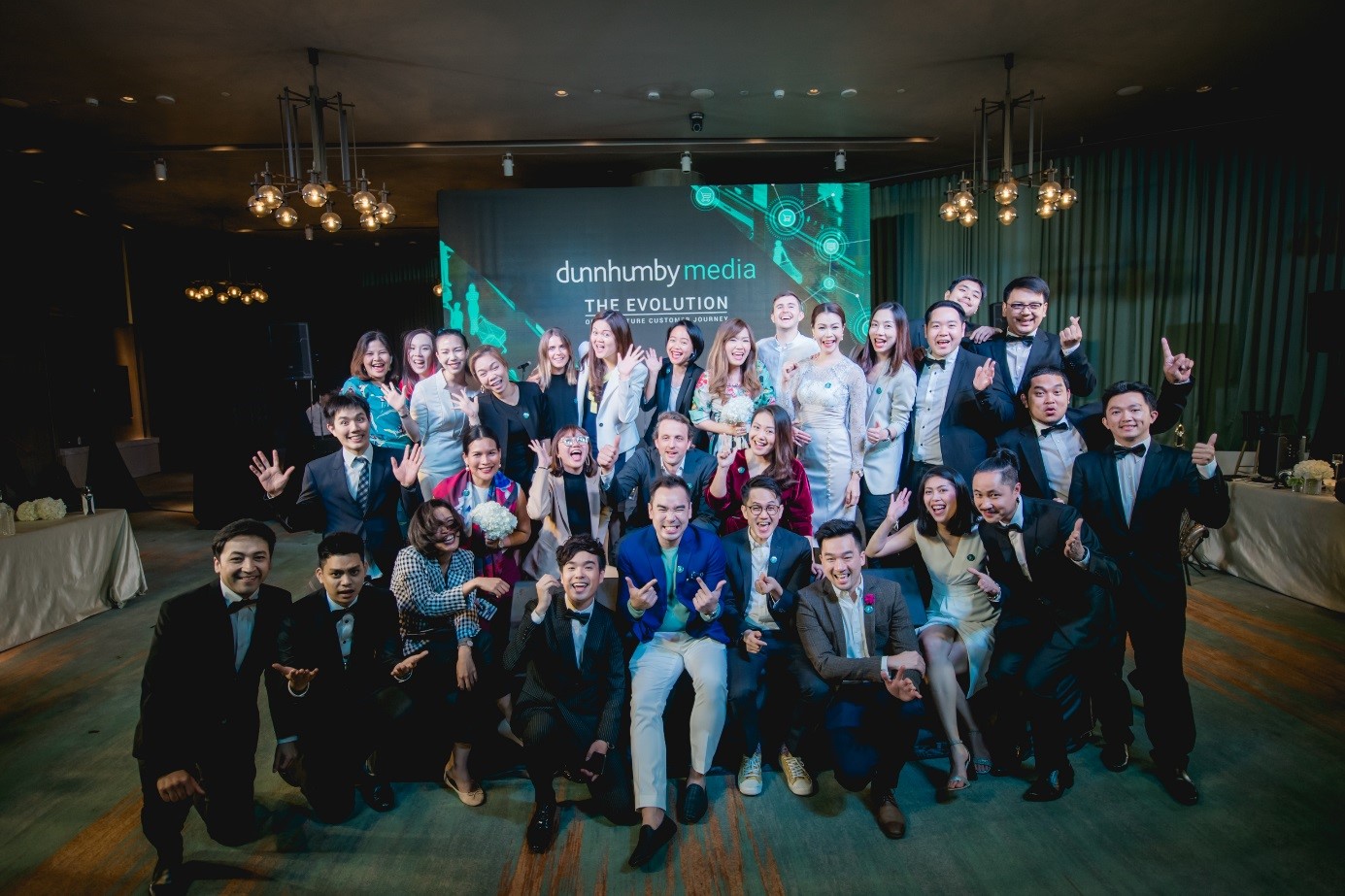 Team dunnhumby media Thailand - here to help you!
---
About dunnhumby Ltd. - The world's first Customer Data Science platform
dunnhumby is the global leader in Customer Data Science, empowering businesses everywhere to compete and thrive in the modern data-driven economy. We always put the Customer First.
Our mission: to enable businesses to grow and reimagine themselves by becoming advocates and champions for their Customers. With deep heritage and expertise in retail — one of the world's most competitive markets, with a deluge of multidimensional data — dunnhumby today enables businesses all over the world, across industries, to be Customer First.
The dunnhumby Customer Science Platform is our unique mix of technology, software and consulting, enabling businesses to increase revenue and profits by delivering exceptional experiences for their Customers – in-store, offline and online. dunnhumby employs over 2,000 experts in offices throughout Europe, Asia, Africa, and the Americas working for transformative, iconic brands such as Tesco, Coca-Cola, Meijer, Procter & Gamble, and L'Oréal.
Click here to find out more about dunnhumby media.