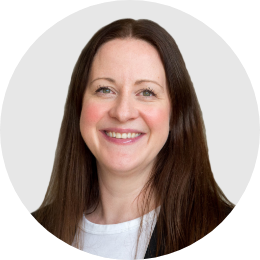 Claire Lorains
Interim Chief Executive Officer
Having joined dunnhumby in April 2021 Claire's role is to help steer dunnhumby during its next phase of growth, and support the business as interim Chief Executive Officer in continuing to deliver Customer First products and services globally.
Before joining dunnhumby, Claire was most recently Group Innovation Director at Tesco, where she led a team responsible for finding disruptive innovation, working with start-ups to jointly nurture and develop ideas. Prior to this, Claire was Chief Executive Officer of Tesco Mobile, the UK's largest mobile virtual network operator and the 5th largest mobile network in the UK. During her time as CEO of the joint venture partnership between Tesco and Telefonica O2, Claire took the business to over 5 million customers and oversaw the launch of the network's largest scale brand campaign, as well as moving the company into new customer focused territories. In addition to the UK role, Claire oversaw Tesco Mobile globally across Ireland and central Europe and cemented Tesco's full ownership of Tesco Mobile Ireland.
Experience
With nearly 20 years' experience gained across retail, telecoms and marketing & buying, Claire's successful career in various high-level roles has shaped her as a business leader, focused on innovation, strategy and a customer-centric ethos. Claire's experience including her time as CEO of Tesco Mobile and Group Innovation Director has given her a wealth of skills, and her passion for delighting customers has been a constant theme throughout her career so far; making her a strong fit against dunnhumby's values and commitment to our clients. Claire aims to bring out the best in those around her, demonstrated through her interactions with employees, partners and clients alike.
What excites you about retail and Customer Data Science?
I truly believe retail is all about customers and data is at the heart of understanding these customers. The advances in data science and new predictive technologies allow us to understand customers even better and create true competitive advantage for our clients.
Qualifications
Masters in Management Science and Operational Research
Ready to get started?
Get in touch and discover how we can help you succeed by putting your customers first.
Contact us