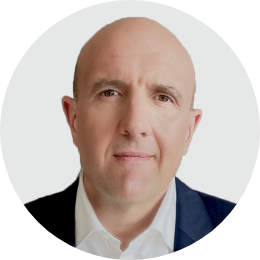 Grant Steadman
Head of North America
Grant joined dunnhumby in 2007 and currently leads dunnhumby's business in North America, with responsibility for growing our footprint in the region and delivering significant value for our client partners. He began his dunnhumby career leading the Consumer Markets division across 16 countries from the global headquarters in London, working with Shell, Barclaycard and Visa. In 2010, he moved to Oslo to lead the Nordics region as President/CEO of dunnhumby Norway, where he continues to sit on the Board of Directors. He joined the North America team in 2017 as SVP, Head of Client Services, leading partnerships with several of dunnhumby's key retail partners and their suppliers.
Experience
With over 13 years at dunnhumby in several leadership roles across international markets, Grant brings a global perspective and Customer First approach to partnerships with our retailer and brand clients.
What makes Customer Data Science work?
"The know-how to use it – for all the hyperbole about data science, few companies know how to harness the full potential through to execution. And even fewer know how to do that in a way that truly improves customer experiences, like dunnhumby does. Science is not just about the technology or tools. It's about the rigor and robustness to apply science in the real world of retail, and effectively prove what works and what doesn't."
Qualifications
History & Law, The University of Manchester and The London School of Economics and Political Science
Ready to get started?
Get in touch and discover how we can help you succeed by putting your customers first.
Contact us