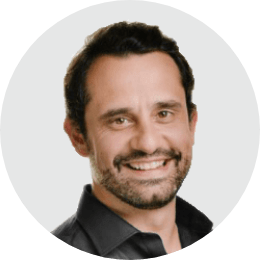 Jose Luis Gomes
Head of North America
Jose joined dunnhumby in 2008 and currently heads up dunnhumby's business in North America, with responsibility for leading our growth and expansion journey in this region. Prior to this, Jose held a number of senior roles including Solutions Director in Brazil, working with our retail partners GPA, Raia Drogasil and Marisa and then as Solutions Director for all dunnhumby LATAM partners. Subsequently Jose lead the start-up of Digital Media Services in LATAM by building and taking to market products developed in partnership with the likes of Sociomantic, Facebook and Google. Finally as Managing Director of LATAM & Africa, Jose oversaw an explosion of growth and expansion of dunnhumby's presence to Mexico and Argentina. Before joining dunnhumby Jose worked 5 years in Investment Banking with BPI.
Experience
With over 10 years in the industry, Jose brings a wealth of retail, consultancy and brand experience, and a fantastic understanding of the complex retail market. He has been responsible for personalising the experience for thousands of shoppers of major Latin American and African Retailers and FMCGs such as Raia Drogasil, Grupo Exito, Grupo Pão de Açucar, Shoprite, Dia and AB Inbev.
What makes Customer Data Science work?
"Customer Data Science has the power to transform data into action. In a time when customers are increasingly more demanding and hyper-connected, it is crucial to know the customer and make assertive strategic decisions in order to deliver promises at the point of sale (be it physical or online). To succeed, retailers and manufacturers have no choice but to rely on the extensive use of data and business intelligence technology."
Qualifications
Business Management, Alliance Manchester Business School
Ready to get started?
Get in touch and discover how we can help you succeed by putting your customers first.
Contact us