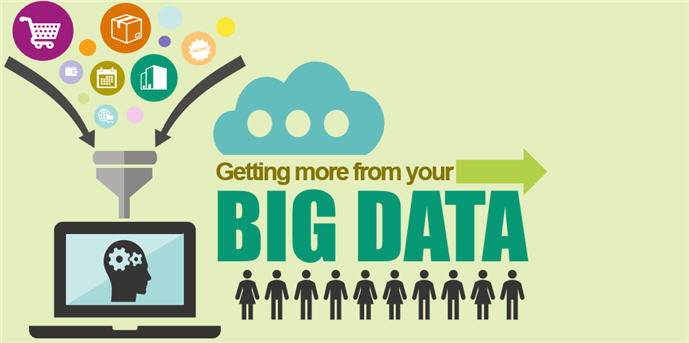 We've all heard the jaw-dropping, oft-quoted industry stats around the generation of big data: "2.5 quintillion bytes per day", "more data created in the past 2 years, than the rest of history combined", "1.7 megabytes of new information created every second for every human being on the planet"[1]. It's an exciting, but bewildering, potential growth opportunity, but many companies are woefully underprepared for harnessing the benefits this array of new data could bring to their businesses.
The key point that many fail to understand is that "data doesn't always mean knowledge". Data – in itself – is not useful to your business without a way of extracting relevant insight which leads to action. Every business that wants to benefit from the big data revolution needs a solid data strategy which guides their journey.
Think your business has a good data strategy? It's not enough simply to look at what data you have and what tools you use.  Every business must start with a comprehensive assessment of their current data capability which identifies gaps and opportunities, and covers all the relevant lenses of how data must be considered to meet business needs and grow value. To ensure your business is set up to make the most of the data-driven economy, you must be able to answer these 6 key questions…
1.Data-driven business – What data does your business need?
Understand how your business strategy sets priorities for the data and technology roadmap, allowing for measurement and delivery of business objectives. How does data enable better decision making across the organisation?
2.Connected customer data – What data does your business have?
Review what customer data you hold from every point of engagement, such as their needs, how they behave, how they pay, and what they say about you and your products across different channels. And how can you match it: technically and legally?
3.Data Governance – How does your business define & manage trusted data?
Identify and clarify policies and processes for handing data, managing risks to legal, data security, and customer trust. Overall management and education surrounding ways to use the trusted data.
4.Data Architecture – How is data ingested, stored, arranged, integrated and consumed within your business?
Document the varied data sources across the business to outline how data is currently held, in which technologies, how data flows through different systems, how frequently these data sources are updated, and how they enable downstream use by business users.
5.Talent, teams & ways of working – Does your business have the right processes and people to deliver your data strategy?
Assess and measure the current skills, skill levels, and support structure within teams and divisions overall and understand the methods through which business colleagues collaborate towards an aligned set of strategic priorities.
6.Data monetisation – Can your business clearly identify how it will find value in data?
Uncover potential value in the owned data created by business processes (e.g. segmentations, evaluation of marketing activity) and new data sources, and identify potential audiences for onward monetisation of these owned data assets.
To really grow value from data, those 6 questions are just the starting point. Creating a discipline around managing data which your business can get behind will facilitate continuous improvement of your data strategies and capabilities. A data healthcheck will identify the processes and people you need to put in place to enable you to minimise risk and maximise benefit from your data asset.
Only with a solid data strategy in place will you be able to get more from your data, helping increase your understanding of your customers and driving incremental, measurable value for your business.
Want to give your business a Data Healthcheck? Get in touch with our data experts today
---
[1] https://analyticsweek.com/content/big-data-facts/
Insights
The latest insights from our experts around the world