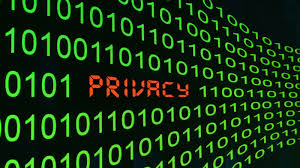 When reading a recent article in Retail Week about data privacy, the same types of words and language kept jumping out at me – 'audit', 'regulate', 'process'. Data privacy is too often viewed by those in retail as purely an issue of legal compliance. Something that has to be managed carefully to ensure the regulators stay happy.
But what about the language that customers associate with data privacy – such as 'trust', 'ethics' and 'brand value'. These are values every retailer and brand should be striving to achieve and be known for.
Having a positive approach to how you as a business address data privacy is only going to become more important in the near future. By 2020, it is predicted that consumers, globally, will be using 20 billion data-generating devices[1], such as smart phones, wearables and voice-activated technology. And every home in the UK will be required to be fitted with smart meters.
The amount of data being collected about our habits, movements and behaviours is going to increase exponentially. And while this presents enormous opportunities for the retail industry to understand customers better, it also requires large scale efforts in terms of educating customers on what this means for them.
Data breaches are now regularly reported in mainstream media, with a very negative impact for brands who are not exercising robust security measures to protect their customers' data. The TalkTalk brand has taken repeated hits from data breaches. These types of incidents make consumers reflect on what data is being held about them and how it is being used. It effectively puts every company involved in data-driven activities in the spotlight.
To help better understand the views of consumers on data usage and privacy issues, we've recently commissioned some soon-to-publish research on the usage of personal data in retail. Without going deep into the full results, we can reveal that consumers said their main worry was around not knowing exactly what data is being collected about them, and not knowing who their data is being shared with. Not a particularly surprising revelation, but one that many companies still fail to be upfront about answering.
With food and drugstore retailers ranking high up on the league table of industries consumers perceive as most trustworthy with data, the retail industry has a huge advantage when it comes to talking with customers honestly and openly about how their data is being used and how it will improve the shopping experience for them. It stands to reason that if consumers are comfortable about sharing their data, then brands and retailers can have a better relationship with them, grounded in trust.
With the arrival of GDPR (the EU General Data Protection Regulation) in May 2018, retailers in Europe and the UK will be forced to change the way they engage with customers around the collection and use of their personal data. And while many will be working hard behind the scenes to ensure their data processes are technically and legally compliant, how much thought is being put into communicating with customers about this change? How many are seeing this as an opportunity to adopt a truly visionary approach to customers' data privacy – making trust a pillar of your brand?
GDPR initially will only be applicable within the EU, but the principles are common sense and it's clear that this new legislation, aimed to protect consumers and allay their fears about data usage, is likely to be the new template for global policy on data protection and privacy. With countries able to 'lift and shift' the legislation, retailers globally will need to prepare for potentially a very different relationship with their customers than they have had in the past. And this is a key opportunity for retailers to build brand value, demonstrating that they truly care about their customers.
Good data privacy and stewardship is a customer first principle, not just a regulation to be observed.
Get in touch for more information about how we can help retailers accelerate their data privacy programs.
---
Insights
The latest insights from our experts around the world