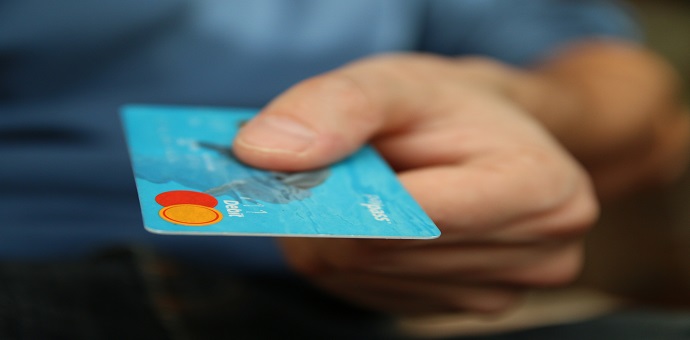 Making sense of customer behavioural changes during Covid-19 is essential for retailers to maintain a good service. To this aim we created a global consumer pulse to examine customer attitudes and behaviours in 22 countries. This blog explores the results of our research with Australian consumers.
Positive consumer sentiment remains high as results show Australian shoppers have largely maintained trust in the retail sector, with 69% agreeing that grocery stores are doing well at managing the pandemic compared to 64% trust in the government. The research also revealed that 56% of Aussie shoppers blame their fellow consumers for empty shelves as opposed to the supermarkets or vendors themselves. So with trust on their side, what do Australian retailers need to focus on to ensure they continue to deliver for their customers?
Leveraging consumer trust to create loyalty
Whilst consumer sentiment is positive, the volatile economy still poses a threat to the retail sector. Accessing and understanding customer data is integral to creating a relevant value proposition that appeals to shoppers as their needs change. The study identified that 68% of Australians make fewer trips to physical stores and are spending more each trip, a trend we expect to see continue. Retailers who ensure their ranges cater for these larger shopping missions, to help customers find everything they need in one place, will demonstrate their understanding, deliver a great customer experience, and ultimately be rewarded with loyalty and sales.
At dunnhumby, we believe in a customer first approach: using data to unlock customer preferences and identify what they actually want, will increase the chance of business success. This applies to range, offer and communication preferences. Retailers need to ask themselves: am I collecting the right data? Am I maximising the insights from it? Do I know how my customers want to be communicated with?
Data insights enable evidence-based decision making. By taking time to identify customer preferences and wants you can save time, improve sales and value perception, and of course, enhance margins. By collecting the right data, you can identify both current and likely future behaviour.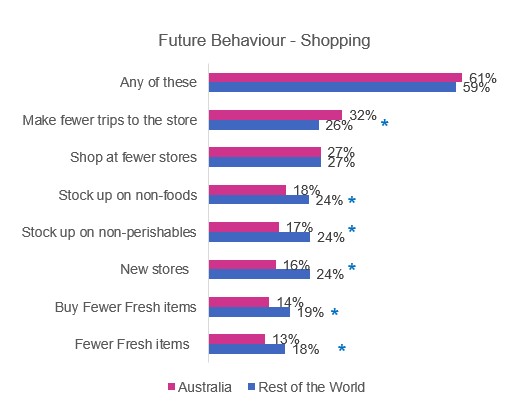 COVID-19 has had a major impact on retailers' data sets due to rapid and unprecedented changes in customer behaviour. This is reflected in the data being collected which, because behaviour is likely to keep changing as we move towards recovery, will be harder to use effectively for planning in the short term, especially for events and holiday seasons.
Australian retailers may therefore want to keep a longer data set than they normally would for the next year so they can utilise YOY data from before and after the pandemic to guide decisions. It is vital to keep reviewing data insights in order to adapt and respond quickly, building on the existing trust levels exhibited by Australian consumers.
Complacency in customer experience will jeopardise trust and opportunity
According to the research, Australian consumers were also most likely to notice quantity limits and social distancing aids, with 73% reporting seeing the changes. Whilst Australians did notice low stock and distancing measures in store, they also conceded that changes were necessary.
Not seeking to improve your customer experience will likely result in decreased trust. This is especially risky when you consider that 63% of respondents described their personal finances as 'not so good' or 'poor' and 68% said that now is either 'not so good' or a 'poor' time to purchase, whether based on want or need.
Complacency would be particularly detrimental as Australians, as mentioned above, were revealed to be less frequent shoppers. With a global average of five trips to a store per week, Australians were under the average with approx. only three trips per week. Therefore their experience when they do visit, needs to provide satisfaction.
Of particular interest is the noticeable lag in ordering online (21% compared to global average of 31%). Whilst a shift to digital shopping is lower in Australia today than other countries, it is inevitable that this number will continue to rise. The current volume of online sales is two to four times higher than it is was pre-lockdown, and it will be interesting to see how this figure changes post pandemic as customer activity settles into a new habits. Regardless of the final figure, the research indicates a clear demand and change in buyer activity and tendencies which may require retailers' attention.
The need to focus on online sales
With 80% of buyer activity taking place in store and online grocery still relatively low in Australia, retailers may question whether they should be investing in their online capabilities. Yet despite Australia being a late adopter of online retail, the reality is that it's not a question of 'if' online sales increase but rather 'when', and Covid-19 has pushed this issue to forefront of retailer priorities to ensure future proofing for success.
There is a myth that ecommerce will cannibalise instore activity. However, research indicates the opposite and that digital can be 70% incremental with an even split of new and existing customers. This indicates the online offering appeals to a new buyer segment that have not previously been reached.
To maximise your online sales activity there are several key considerations including:
Increase capacity and coverage – with more picking in big stores, and more click and collect locations with a hub and spoke model to smaller stores
Increase operational efficiency by improving processes and options, for example providing more efficient picking zones and key items for quick picks; use of substitutability science to limit impact of missing items.
Increase your basket size – every dollar is vital to making online baskets profitable through personalised recommendations and predictive science identifying forgotten items and creating personalised shopping lists
Invest in improving and promoting your app. Ease of use is a key driver for app-based customers. Creating app-specific functionality versus website replicas allows for a smoother user experience.
Consider your customer journey and what might help drive them to your website or app. Invest in creating personalised content informed by customer science
Utilising customer data will provide informed insights into how, where and to whom retailers should push their online activity. In turn this will help to build a responsive, tailored and customer first strategy which endures beyond the pandemic.
Insights
The latest insights from our experts around the world