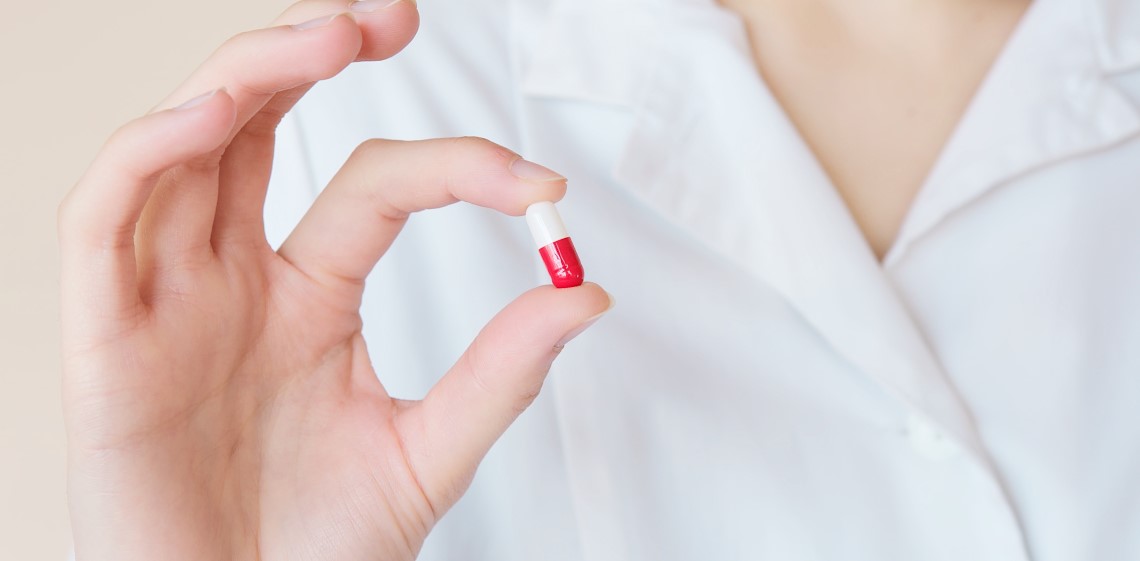 The genesis of loyalty programmes came about to satisfy several fundamental questions in the interaction of customers and retailers. Retailers asked themselves 'as both my business and my competition have grown, how do I build and maintain a strong bond to my customers? And how do I make them feel appreciated and that it is in their best interests to shop here?'
When loyalty programmes began to emerge in retail over twenty years ago, they offered a method to reward customers with special discounts and offers available only to them. The customer data collected by the programmes also provided retailers new depths of understanding regarding their customers and, with the right analytics and tools, could further tailor their offering and communication to their most important patrons.
In retail pharmacy, this approach has also flourished with nearly all major and regional chains offering a loyalty programme in some capacity. It is with this success, that the following issues began to arise:
The sheer proliferation of programmes began to blunt the benefits of individual programmes with highly similar competing propositions.
As pharmacies sought to differentiate, additional programmes were stacked on top of the original, resulting in complexity and confusion for customers in attempting to fully leverage the programme.
Sub-optimal execution often brought uneven results and being subjected to specific financial goals year after year, caused weakening and decidedly un-customer first fine print regulations, such as expirations of currency, greater exclusions, value dilution, and redemption restrictions
Finally, retail pharmacies have moved strategically into a greater health and wellness space that can seemingly conflict with a programme that is focused on simple purchase transactions.
Collectively, these changes ultimately caused loss for the customer
The great irony of loyalty programmes is that they have now reached a stage in retail pharmacy where the programmes are actually reinforcing non-loyal behaviour. Several decades (for some) into the operation of these programmes, along with those for nearly every other customer-facing business, the customer has become generally numb to seemingly carbon copy programmes offering a discount, or points, and vague promises of personalised communication and offers that land with a yawn at best and one of many SMS, email, or direct mail communications that act more as a bother than a benefit. 75% of customers expect discounts or offers and, unfortunately, are now very hopping from company to company in search of the best offer of the week. The landscape is increasing littered with failed programmes such as Plenti, structurally weak uptake in programmes by Millennials and Gen Z-ers, and declining brand loyalty overall.
With the dramatic impact of the coronavirus on nearly all aspects of daily life, customers are narrowing their choices of retailers to those that are most relevant and convenient to their needs. This has accelerated the importance to connect with customers and strengthen the bond that is needed to not only grow business, but increasingly to stay in business. The massive increases in e-commerce and delivery are well documented and represent a critical opportunity to leverage digital as a cornerstone in evolving the connection between customer and retailer. With a strong strategy centrally aligned to the new emphasis on health and wellness, retail pharmacies have a unique opportunity to reinvent their loyalty proposition and earn their place in the hearts and minds of consumers.
The baseline for loyalty programmes requires the following:
Customer Data Capture
Earn/Burn Mechanics
Personalised Offers
E-commerce Capability
Digital promotions
Digital coupons
These features are now table stakes for modern retailing, but the quality of execution is key. It is not enough to simply 'have', but must be 'done well,' with fulfilling customer needs at the core. The experience of interacting with a retail pharmacy programme must be seamless to their lifestyle, facilitate an easy shopping experience, and anticipate their needs, especially in these unprecedented times. 65% of customers agreed that 'how well an organisation responds to this crisis will have a large impact on their likelihood to buy from them in the future.'  With Health & Wellness top of mind, retail pharmacies must respond to customers increasingly broad view of health that stretches beyond exercise and diet. With a strategy that embraces this perspective, a holistic loyalty proposition can link together the expanded health products and services offered and provide a platform for partnerships with third parties aligned to the same strategic goals. Of course, the objectives of the business must also be met in terms of ROI and customer growth in order to create a sustainable programme.
As retail pharmacy programmes evolve, we are seeing blurred lines between programme and experience by the market leaders. These businesses are focused on three key trends:
Experience & Choice: Strengthening participation through value transparency, digitisation, and diversification
Relevancy Reimagined: Increasing engagement through emotionally connecting personalisation and behaviour-influencing communication
Contact-free: Improving interaction by creating a central hub where Customers can source value, recognition, and reassurance from the retail pharmacy
Leading retailers start to embed these trending solutions across their Customer buying cycle using the loyalty programme to maximise the voice of the brand in every step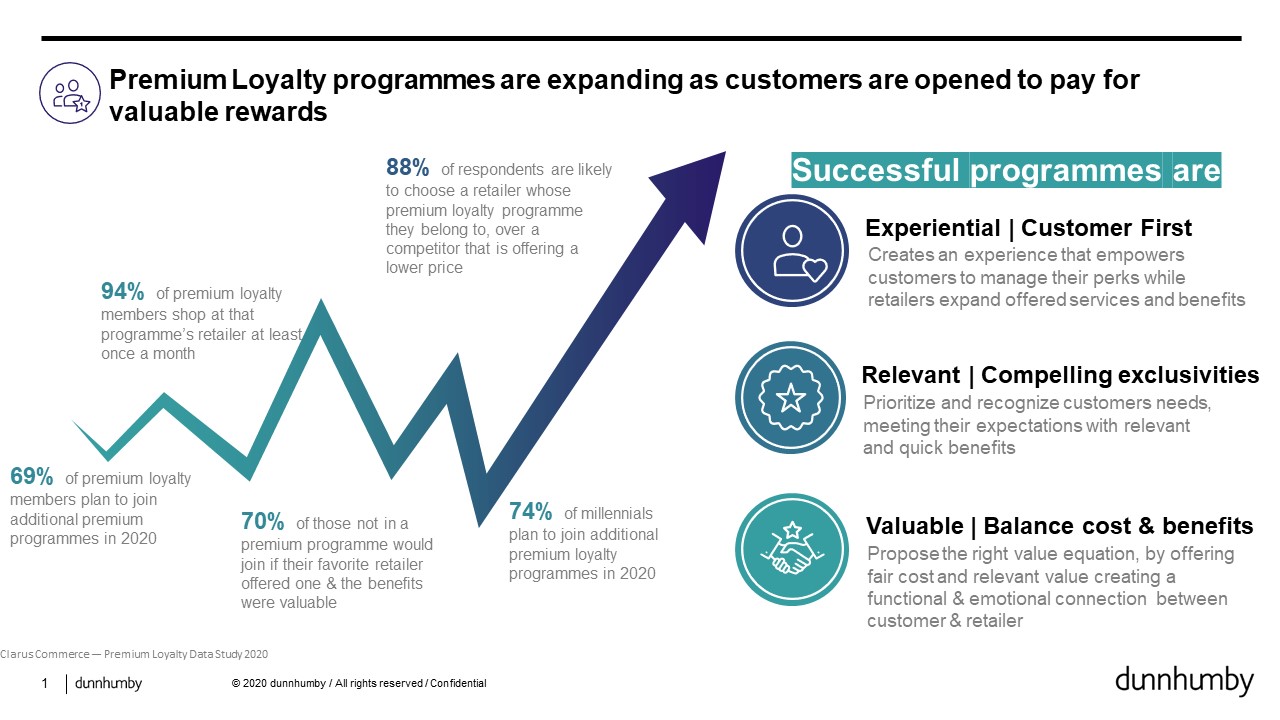 Planning Stage
Kroger operates the largest pharmacy operation of the traditional grocery chains in the US has released OptUP, an app that helps improve healthy habits by allowing customers to set dietary preferences, score product healthiness, and track progress toward personal goals. While the focus has been on food items; many large retail pharmacy chains have substantial consumables offerings that could be assessed in this way. Additionally, many health and beauty over-the-counter products are characterised by their sustainability, natural ingredients, and proactive wellness impacts. Among eco-conscious consumers in the UK and US believe that sustainable products are better for their health. Such criteria can be incorporated similarly for the benefit of consumers.
One would be amiss to not mention Amazon Pharmacy with its formal launch in November. While much of their initial offering is similar to the existing market leaders, being a part of the greater Amazon ecosystem provides a layer of simplicity for which they are renown. While several years older, their Pillpack division has offered that simplicity on several levels, specifically, their focus on organising medication by usage with no additional costs. Auto refills also improve consistency and, in effect, take on the planning on behalf of the consumer. As a pureplay e-commerce pharmacy, all interactions occur virtually.
Shopping Stage
Sephora has embraced technology for the benefit of their members through a variety of features. Browsing for products can be filtered by rewards and personalised offers, virtual appointments can be made with beauty advisors for consultative selling that elevates the service levels for valuable customers. Additionally, gamification is used to engage the consumer to explore relevant products and have fun while doing so.
RaiaDrogasil, the largest retail pharmacy in Brazil, operates several banners and programmes across the country, yet they use a single view of the customer to maintain a holistic understanding of shopping behaviour. The apps are separate but are structured similarly to provide familiarity. Their single view translates into similar discounts but varied offers depending on the banner purchase activity in order to maintain maximum relevance for how the customer shops different banners.
Buying Stage
Amazon Pharmacy provides customers with the opportunity to easily compare prescription pricing provided by customer healthcare plans, Amazon's prescription discount plan, and cash pricing. This allows for quick assessment and selection of the best price at the point of purchase. Additionally, the Amazon prescription savings plan, along with free two-day shipping, are offered as an expansion of services offered under the Amazon Prime membership subscription. With a full third of the US population now Prime members, this immediately extends a streamlined approach to pharmacy, at no additional cost, to their massive established base of customers.
CVS recently launched contactless payment at all locations by allowing customers to use their Venmo and PayPal wallets. While the growth in contactless payment has steadily increased in recent years, the coronavirus has supercharged its adoption for health and safety. This feature not only reflects the pharmacy's adaptation to customer trends, but also reinforces the perception of the business as one that is concerned about customer wellbeing.
Reflection Stage
Ulta seeks to surprise and delight their customers by providing free items when picking up an online order. The final interaction with the retailer is a memorable event to reinforce the connection between customer and health and beauty retailer
Walgreens relaunched their eight-year-old Balance Rewards programme as myWalgreens. While the primary changes are a simplification of the programme; they also seek to link themselves and their customers to causes which extend beyond the purchase such as allowing Walgreens Cash rewards to be donated to charities. In effect, Walgreens can help facilitate a customers ability to support organisations for which they are passionate.
In addition to the specific features and capabilities programmes are offering their customers across the buying cycle, entirely new loyalty programme formats are emerging that give greater control to customers on how they wish to shop and spend.
Premium Loyalty
Known as 'premium', 'subscription' or 'paid' loyalty programme is simply a programme where members pay a recurring fee for benefits that they can use right away. A Premium Loyalty programme gives the consumer the benefits upfront, rather than transactions first and rewards later.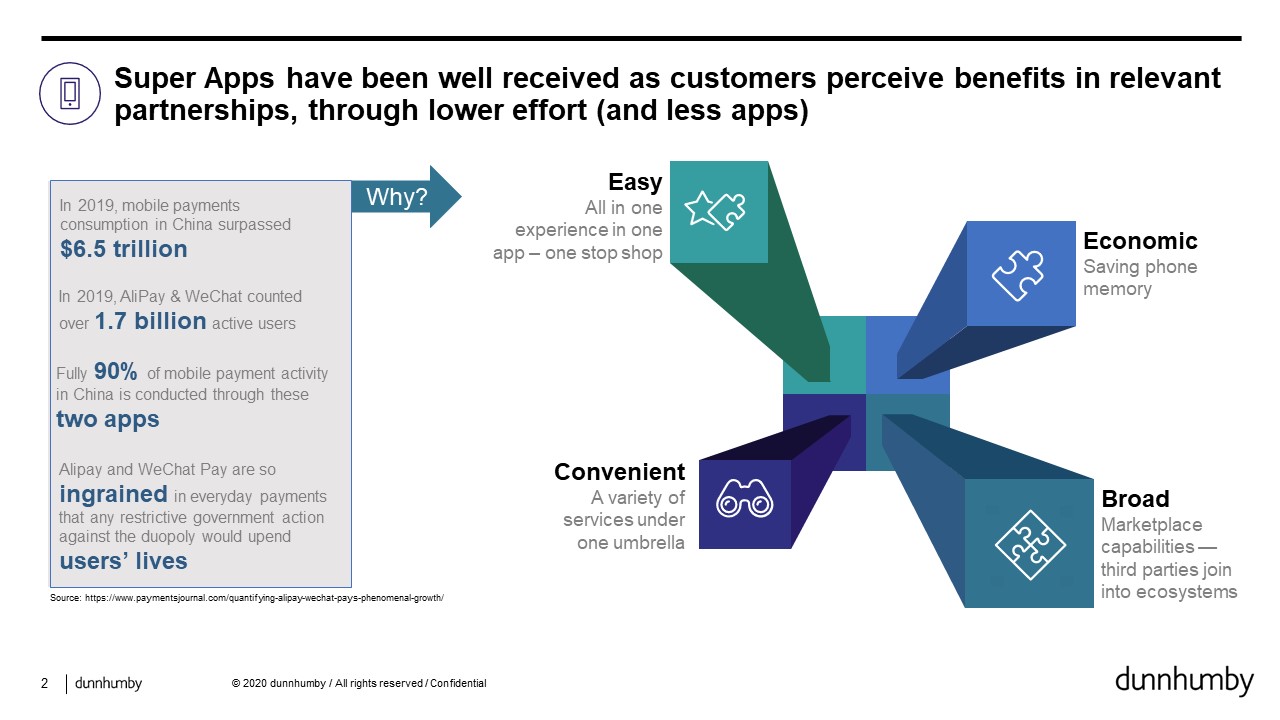 Super Apps: an all-in-one stop
These apps are characterised by placing completely different services throughout thousands of partnerships congregated into one single mobile application. A Super App gives customers the opportunity to conveniently maximise the time spent within one single app to solve different commercial and social needs. Several retail pharmacies are borrowing from this strategy to build marketplace platforms with a broad health theme that allow the customer to connect to many related businesses such as doctors, healthcare facilities, gyms, and sellers of many different types of products and services that align to this singular strategy. With the platform controlled by the pharmacy, it places them as the central hub for the customer in solving their health, wellness, and beauty needs.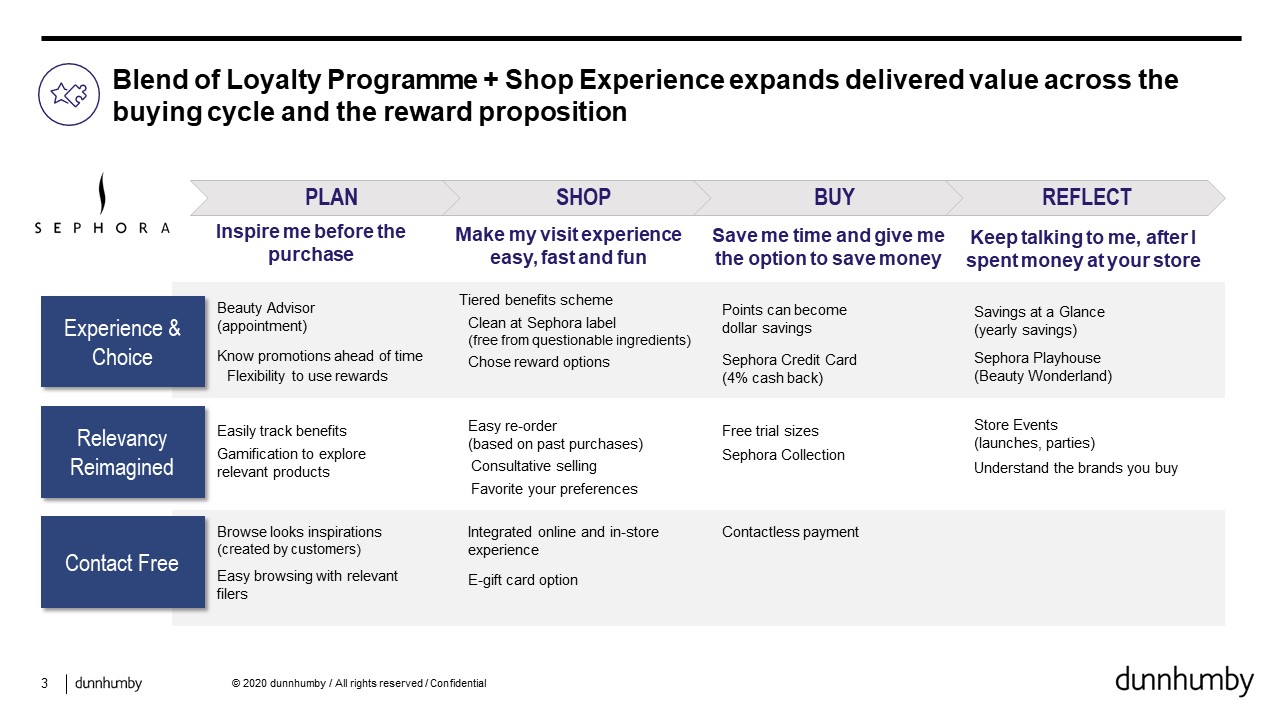 Blend Programme: Loyalty + Shop Experience
This approach merges the loyalty proposition with shop and brand experience delivering value by a combination of different ways to interact. A Blend Programme allows customers to strongly experience the voice of the brand in each interaction whether it's a purchase transaction or content consumption. The programme and the shopping experience become one and the same and its use is seamless in nearly all connections between customer and retail pharmacy.
Now, more than ever, is the time for retail pharmacies to blur the lines between loyalty programmes and their transactional connection to customers. Covid-19 has placed Health at the forefront of customers' minds, restricted their traditional shopping patterns, and accelerated the adoption of virtual methods as a baseline of how they wish to interact with retail pharmacies. Savings, personalisation and other foundational elements of traditional loyalty programmes remain key drivers of Customer retention, however, as Customer expectations continue to evolve, market leaders look to the loyalty experience as a way to increase value and differentiate their shop offering.
With experiences only rising in complexity, functional value isn't enough to retain consistent engagement. Understanding customer needs and aspirations can help prioritise where the Retail Pharmacy should start. We believe that relevant value consistently delivered throughout the buying cycle across loyalty programme and experience will position retail pharmacies for maximum growth and ROI.
Insights
The latest insights from our experts around the world