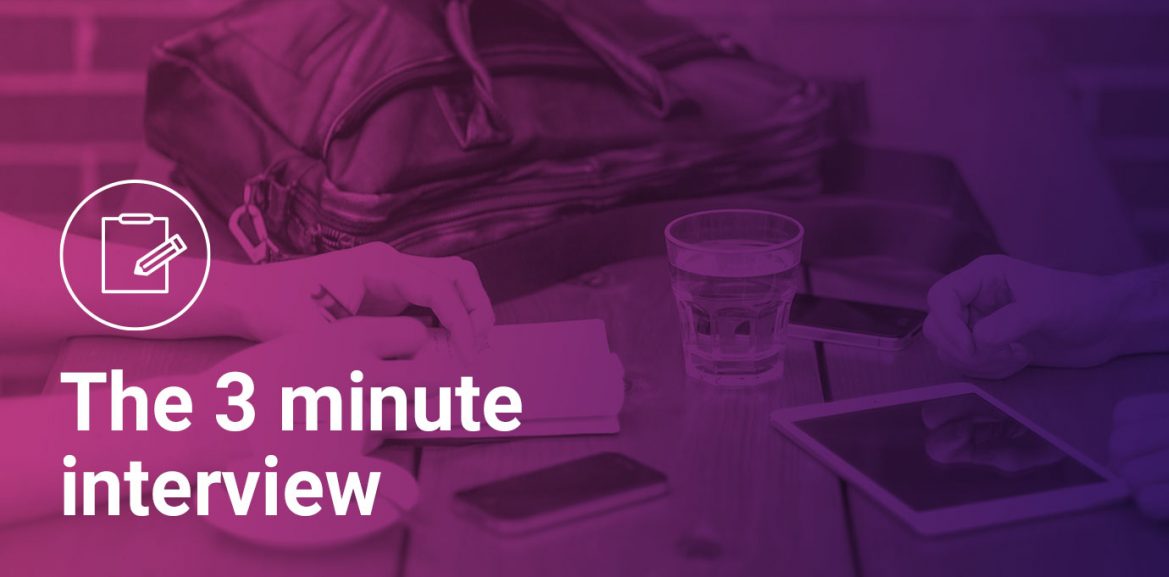 Retailers and brands are facing a double whammy of keeping sales and profits buoyant, while facing a period of unprecedented change with an explosion of new market entrants. Many are seeking new ways to create revenue. This month for our 3-minute interview, we talked to Sandrine Devy, Global Manufacturer Practice Managing Director to learn more about why retailers should be monetising their data, how brands can benefit, and what they need in place to make this happen.
With current pressures in the retail landscape, what factors do you think brands and retailers need to prioritise more than ever?
With grocery channels under pressure, driving growth, creating efficiencies and developing new revenue through monetisation are the 3 main areas of focus for retailers and brands (make, save and find money).
Today, one quarter of the top 250 retailers in the world are monetising their Customer Data through insights (many more are doing so with their Sales Data), generating direct income of an estimated £320m from their supplier base. This has grown by 40% in the last two years and we estimate it will double in the next three years – not just by the number of retailers, but by revenue per retailer as well.
Retailers who are not currently thinking about monetising their data and media assets are in danger of missing this opportunity to secure additional income outside their core grocery sales business. But more importantly, they are missing an opportunity to gain wider benefit from Customer-First retailing by aligning their suppliers to this way of doing business.
In developing markets, where sales are still growing, retailers and brands really have to structure their category management approach to become more Customer-First focused. When a business understands the Customer and activates against their needs, they'll not only be more responsive to changes in consumer behaviour, they'll improve the Customer experience and generate long term loyalty. This type of operating model creates a platform for sustainable, strategic growth. And the best way to maximize this is to engage suppliers through insights, focusing the collaboration on what matters most to Customers in categories.
In mature markets, where sales growth is more limited, many retailers and brands will need to focus firmly on efficiencies. The challenge here is around promotions, and how to optimise them – driving more sales from a smaller investment. While promotions are already a key element in the relationship between retailers and their suppliers, analysis of their true performance generally suffers from lack of transparency.
What are the key things retailers need to address for monetisation?  What are the main barriers?
There are a couple of ingredients which are vital for launching successful monetisation strategies. First is having the right data to monetise. EPOS (electronic point of sale) data is not enough nowadays, but loyalty card data or tokenised data which enables richer insights on actual Customer level purchase behaviour is the way forward.
Secondly, and in some ways more importantly, if a business does not have the will to change the cultural mindset to become data-driven, then monetisation will fail. And changing the culture of a business is not a simple task – it requires total and absolute commitment from the top-down and bottom-up to drive a change in attitude and processes.
So while having a direct Customer data feed is paramount for any monetisation strategy, for it to be sustainable, the business must adopt a Customer-First approach to decision making. If you fail to consider the impact of your monetisation approach on your Customer experience, then you risk losing the very asset that's driving the revenue – your Customers. Business decisions should be made to improve Customer experience in equal measure as to drive revenue; the two are not mutually exclusive.
And lastly, the retailer must have the desire to collaborate with their suppliers in a transparent way that creates a working relationship for shared success. The ultimate goal for both parties should be improving the Customer experience to grow sales.
Tell us a little bit about how the Manufacturer Practice team at dunnhumby helps clients win.
Most brands and manufacturers are one step removed from their shoppers, as generally the retailer owns the relationship with the Customer. We help manufacturers collaborate more effectively with retailers, giving them deeper knowledge of shopper behaviours, so they can understand which new products work best, which ranges should be put in which stores to be Customer relevant, and which promotions are most effective to optimise sales and profits. And the starting point of this is to define and agree the collaboration framework with our retail partners.
What are your retail trend predictions for the next 12 months?
Brands, especially bigger brands, may lose out as consumers turn from global to local, seeking out niche products, looking for more personalised, relevant experiences from the brands they love. Understanding Customer needs more deeply will become increasingly important to brands as they need to adjust their strategies to engage on a personal level.
More retailers will monetise their Customer Data and their media assets. Doing both – media and insights – simultaneously will provide added value to retailers (and their suppliers), as the optimum way to improve the Customer experience in a relevant and engaging way, rather than just acting as a mechanism for generating extra income.
And finally, trade and promotions planning will become increasingly automated, especially in mature markets, driving massive efficiencies in the industry and allowing more time and investment to be directed towards new product development, proposition and experience development, to support changing Customer needs.
Insights
The latest insights from our experts around the world