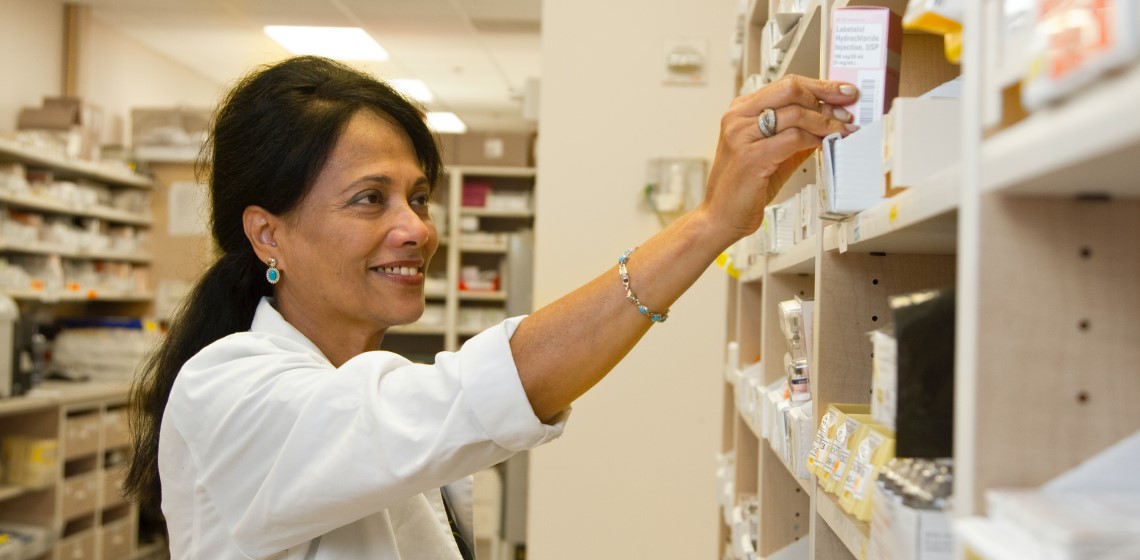 The development and management of Private Brand products within retailers in general, and retail pharmacies in particular, is a study in customer perception and behaviour. Executed correctly, Private Brands can play many roles and accomplish multiple retailer and customer objectives.
The principles of Private Brands
We see three key principles amongst best-in-class Private Brand programs:
Private Brands benefit the Customer and the business
Private Brands should sit at the heart of a retailer's overall product offering
Private Brand products are key to building the Retailer brand and therefore central to a retailer's business model
Private Brands are a way to fulfil promises to the Customer, including:
Value for Money: provide a lower-priced alternative to the branded product
Products to meet all their needs
Convenience: Make the shopping trip easier
Private Brands benefit the Business in several ways:
Ownership: As the retailer has complete control of Private Brands, they can:

Create a point of difference
Improve profitability
Increase negotiating power with branded suppliers
Given the wide range of go-to-market approaches within the retail pharmacy sector, different operators differ dramatically in the offering they provide to Customers. Some are focused on health and beauty categories, others are closely aligned with Over the Counter (OTC) and clinical, while others still have a strong convenience-store component. While nearly all categories offer strong Private Brand opportunities, the approach that most resonates with customers and strikes the balance with the retailer's objectives will vary significantly.
We have identified five broad strategies that can be applied to Private Brand in retail pharmacy.  The applicability of each will depend on both customer perception and business goals.
Value categories and subcategories: staple solutions, such as basic personal care (shampoo, conditioners), home care (soaps, paper products), basic consumables (snacks, nuts)
Standard/National Brand Equivalent (NBE): broad application across Beauty, Personal Care, OTC, General Merchandise, and Consumables. Primary consideration is best categories to group together under specific brands, i.e. consumables vs. non-consumables, OTC vs General Merchandise. Retail Pharmacies may have only credibility in a number of category areas to label with store name. This must be determined wisely as it can significantly impact the performance of the categories and customer view of the pharmacy's strategic focus.
Premium Tier: selected application in high-strength areas such as Wellness and OTC, potentially select consumables (cconfectionary, ice cream, chocolate), and beauty areas (skincare, bath, makeup) depending on retail strategy.
Lifestyle Brands: with an increasing focus on proactive health in wellness in the general public, brands promoting sustainability, wellbeing, and natural ingredients align to retail pharmacy's primary mission of helping customers get, live, and stay well. The category opportunities will be driven by the mission of the Brand.
Venture Brands: typically operate in the sphere of Premium & Lifestyle, but with the strength and focus of a standalone brand. Certain instances have seen these brands imported into other retailers, given their strength in the market. Range can be very narrow but reinforced with a unique proposition.
The balance of Private Brands
While Private Brands may solve Customer needs across many categories, great care must be taken in the brand architecture in order to achieve the greatest impact.
Retail pharmacy banner names have often developed a credibility in the mind of the consumer that translates to strong perceived areas of expertise (Health & Beauty) and while others are much more limited standing (General Merchandise and Consumables).
In secondary and tertiary categories, banner brands offer limited strength to the products and may weaken the perceived focus of the retailer in the eyes of the consumer.  This may have the unintended consequence of lowering the quality below NBE in the eyes of the consumer and limited the value for money proposition.
e.g. A CVS brand bandage is more trusted and perceived as superior value than a CVS brand battery by the consumer
Wellness, OTC and medically related categories can flourish as NBE & Premium offerings. In the case of categories with weak national brands, the retail pharmacy can succeed with Private Brand only (i.e. braces, durable medical equipment)
The strength (or exclusivity) of private brands can be developed depending on the breadth of categories encompassed by the brand. As seen primarily in NBE, this approach must be handled with care. A brand being too broadly placed can cause questioning in the quality, while too narrow will deny it the ability to establish itself as a strong identity. Customer data can help define these boundaries and establish the right number of private labels for the right categories.

e.g. The Nice brand ranged across the Consumables and General Merchandise Categories and was later replaced for key non-food categories as those products suffered and did not reinforce the brand
Research has shown that many of the most price-sensitive Customers rely heavily on national brand quality perception and will purchase despite the higher price. They are willing to shift to private brand but must have built the credibility to be considered a direct competitor to a national brand.
Venture/Lifestyle brands have the opportunity to preserve the value proposition by removing the 'muddiness' that can be created by an overly expansive banner brand, and potentially establish an additional brand asset for the retailer.
The Placement and Merchandising of Private Brands
Retail Pharmacies typically have small footprints and widely variable, smaller, trade areas put an extra premium on space and placement. No pharmacy can afford underutilised space, yet a convenient and intuitive experience must be maintained given the overarching Customer expectation that a retailer focused on Health & Beauty must operate as such, even for those with a strong convenience business. A general expectation of cleanliness and neat organisation is expected.
Value / Opening Price Point Brands

Typically occupying the lowest placement in the category/subcategory space

NBE / Standard Brands

Placement is similar to grocery with a direct comparison to the national brand with side by side location within the category

Premium / Venture Brands Differentiated

Prominent in Beauty/Cosmetics where National Branding is quite strong and retail pharmacy brand does not have credibility in this space
Dedicated, high quality fixturing that can lead off the categories or occupy their own independent space in the floor plan
Secondary categories (i.e. consumables in pharmacy) may also have opportunities in the space (ingredient restricted, organic, sustainable), but would need to be strongly developed to warrant premium placement

g. Walgreens attempted with Ology and Delish which were sustainable cleaning and premium consumables brands, but phased out after failing to gain critical mass in the market and shift in internal strategy
Best-in-class private brand operators such as Aldi and Trader Joe's in the grocery sector as well as top tier Retail Pharmacy brands demonstrate the enormous opportunity within Private Brand development. With this opportunity comes a great deal of understanding how customers perceive a retailer and a brand and how that will translate into their purchase of the brand and loyalty to it.
There is equal opportunity and risk with Private Brand and a deep understanding of the customer is required to successfully and consistently execute. With those insights, a retail pharmacy can generate the differentiated, high margin offering that customers demand.
Insights
The latest insights from our experts around the world