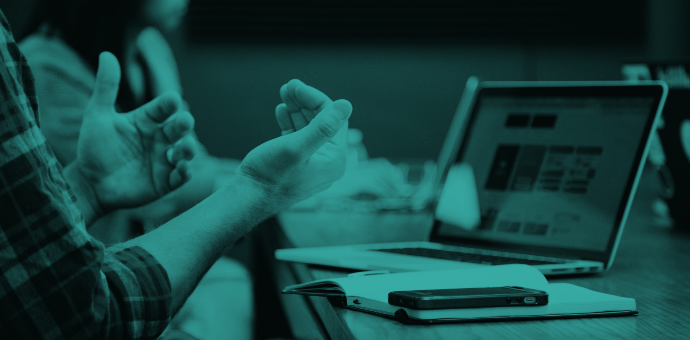 Numbers can be deceiving. In this complex and ever-changing industry, it's difficult to find a meaningful method to measure how successful your strategies are. Are you getting enough customers? Are they having a good experience? What's their favorite channel? The common mistake most marketers make is focusing simply on conversions, impressions, revenue. And, honestly, can we blame them? These days, consumers are exposed to somewhere between 4,000 to 10,000 ads per day while fewer than 1 in every 2,000 of those actually get clicked, and customers are getting more and more demanding, with 90% demanding consistent content and interaction across all different channels. It's never been this difficult to cut through the noise and actually connect with consumers while still achieving efficient results for your business.
These days, the customer journey is more complex than ever, crossing different channels, each playing their own role. As such, it can be easy to rely on the last click, still one of the most popular attribution models within digital marketing, which focuses simply on… well, on that one click that drove a conversion, ignoring every action that came before. By focusing on just this final step, the results can seem simple.
But they're also misleading.
Why programmatic and last click aren't a match
When working with your programmatic media partner to define the best strategy, last click is never the way to go. Why? The result of last click optimized display media is a cannibalization of other digital media channels. If you launch a display campaign optimized on last click, the high conversions you'll get in the display channel will come at the cost of the others. What does this mean? It means your display media focused on last click is not prompting incremental conversions, but instead is only creating a more convenient way back to a site for a customer who has already decided to purchase. If my mind is set on buying a pair of sneakers, for example, I might just click a display ad to get to the website – by just attributing that last click, you're ignoring where in the journey I was influenced to make the purchase.
So how do you ensure your media executions are delivering true incremental value in a multichannel marketing landscape? There are a variety of complex multi-touch attribution models that can be applied to your marketing initiatives to help you understand the real value your media is driving. However, regardless of the complexity of these models, attribution should not be confused with incrementality. Understanding which conversions are incremental and can be attributed to your media executions is difficult. A good programmatic agency/provider should make the complex simple and support rigorous test and learn studies to help you understand the real value of your programmatic media executions.
We recently supported two large international brands in France and Germany on head to head tests against a large retargeting competitor. Each had their own attribution methodology, heavily skewed towards last click, but were open to measuring the incremental value that each side of the test delivered. And the results were as unequivocal as they were consistent: the competitor had higher last click results but when you compared the progression in spend of each side of the cookie pool, the results changed completely. Our pool clearly had increased their spend in comparison with the other half of the cookie split. Being able to demonstrate the value of our approach led to further marketing investment in this channel from the brands involved.
So, can we estimate how much actual value programmatic media delivers? The answer is yes, and we recently helped a client in Europe to do just that. The client held back a small portion of their customers from programmatic media, while continuing to expose all their other media channels to these customers. That enabled them to isolate the impact of our retargeting executions by comparing the spend between the groups who did and did not receive programmatic advertising. And the results again were unequivocal: the exposed customers made 19% more purchases, creating 16% more revenue. On the basis of these results, the brand scaled up their programmatic budgets.
The solution
If last click isn't the solution for your display campaigns then, what is? The simple answer is to utilize display media to actually influence customer behaviour throughout the entire customer journey. You can leverage a multi-touch attribution partner or deploy more advanced holdout executions that will allow you to better understand the actual incremental impact display media is having in combination with your other digital channels. Work with your programmatic media partner to ensure your strategy manages to assess the real impact that display media is having on your brand and its customers – and for that, you need to focus on more than just one click.
Display advertising should be used to follow the customer and their journey, reaching out to them in the right channel with the right message. This will facilitate that difficult balance between each channel and their value, making sure they all work together for one unique, valuable customer experience. Last click misses the big picture. A marketer's approach should address the entire marketing funnel – because, ultimately, that's the only way to enhance and improve the customer journey. And if your brand is  not there along with them, someone else will be.
Insights
The latest insights from our experts around the world