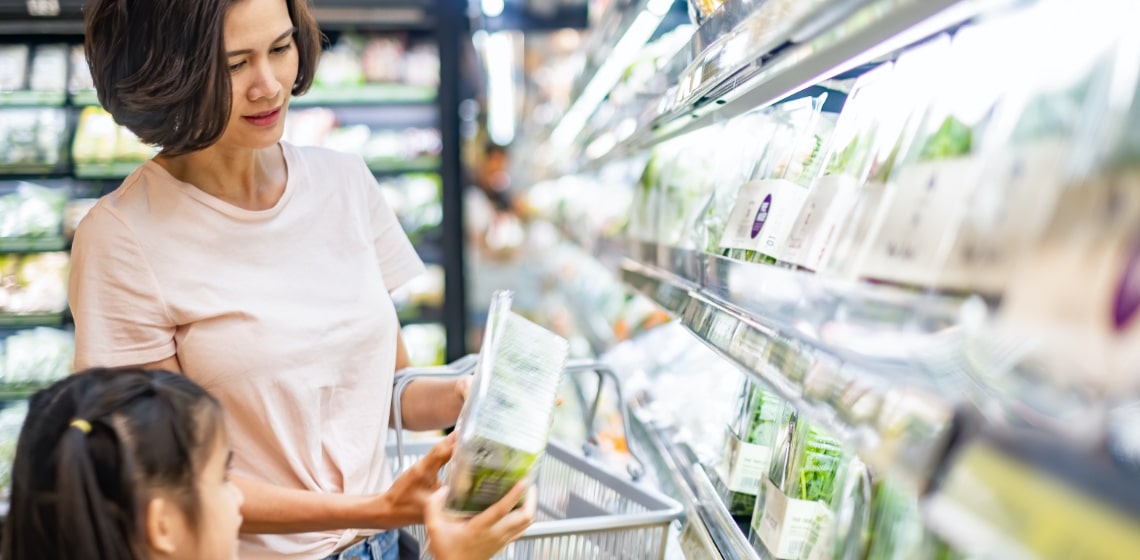 The 2020 dunnhumby Korea Grocery Retailer Preference Index is the first study for the Korean grocery channel, and makes a clear link between consumer sentiment and financial performance.
The Grocery Retailer Preference Index (RPI) for Korea comes at a time of considerable uncertainty for the Korean economy. Grocers need to understand, more than ever before, what is required to satisfy their shoppers, while also maintaining a strong financial performance.
The RPI examines the correlation between shopper's emotional connection with a grocer and the financial performance. It then looks at other preference drivers – price, quality, convenience, product availability, and drive-time – that determine the current winning and losing grocers in the Korean market.
The RPI ranks the national Korean grocery retailers based on how well they meet their customers' needs, based on questionnaires from over 5,000 respondents, resulting in 23,800 retailer evaluations.
In this inaugural edition of the Korea study, the objective was to better understand the grocery market and answer these core questions:
What drives retailer preference among shoppers?
Which retailers are winning and losing?
Why are they winning or losing?
What can retailers do to improve performance?
The report also explores how, in a volatile economy with evolving consumer demands, there are a number of ways that Korean grocers can improve their ranking. We conclude with a look at ways Korean grocers can design unique strategies to compete in a market where the stakes are high.
The Pillars of Preference
We researched 18 factors that consumers consider important when shopping, which are categorised into five broad pillars:
Price and promotions: How the retailers are perceived for their base prices, as well as the discounts on products.
Quality and experience: This broad factor includes several variables including whether a store has quality, fresh products, has a good cheap private label, is seen as clean and hygienic, is seen as upscale, and has helpful and friendly staff.
Convenience: more than just whether locations are perceived to be convenient, it also encompasses the ease of the shopping experience: getting in and out quickly, check-out and the online/app experience.
Availability: the extent to which products are available and whether prices are stable.
Drive time: the average amount of time to travel to stores. While this may overlap with convenience, this pillar is highlighted separately for Korea because of shopper perception of drive time in a small country.
In this report, we explore how Korean grocers rank for each of these factors. There are clear differences between the retailers according to rank and store category, but one universal insight is that Korean grocery shoppers want everything to be available – conveniently -- at the right price, a trend we are also seeing worldwide.
Key takeaways from this report:
Korea's favourite retailers are offline giants Costco, Emart, Homeplus, Hyundai Department Store, and Lotte Mart.
A range of grocery retail categories in Korea are all competing for the evolving Korean grocery shopper, forcing retailers to keep a close watch on their industry peers.
The most important preference drivers for Korean shoppers are price and promotions and quality and experience.
Online consumer technologies, such as search engines that enable shoppers to easily compare products, are applying further pressure on grocers.
In a volatile market, it is important that retailers improve customer loyalty by enhancing emotional connection with their Customers. Retailers have a wealth of data at their fingertips and by using the insights from the data, they can build strategies that aim to improve Customer experience.
A clear understanding of Customers and strategies based on the data insights are ultimately the most important steps to putting the Customer first, which will only strengthen long term Customer loyalty.
To learn more, download a free copy of the report. If your company is in our report and you'd like your custom retailer profile, contact us.
Insights
The latest insights from our experts around the world