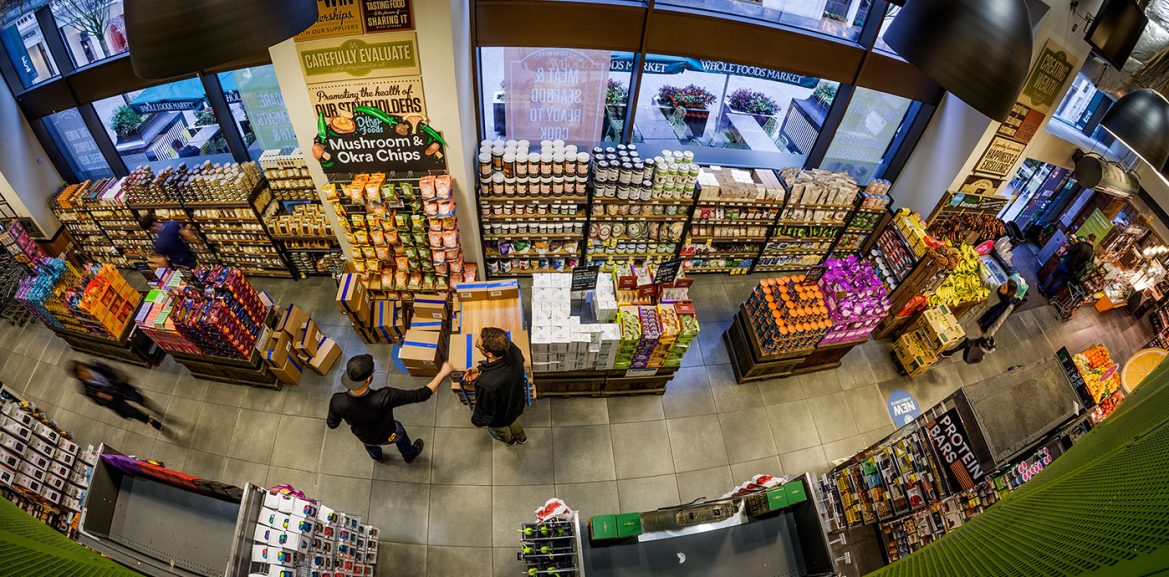 The other day I picked up my phone after having my unfulfilling Dukan diet-friendly lunch, and on autopilot, checked Facebook to see what I was missing. My newsfeed showed a promotion for some raw energy balls that looked pretty delicious. A quick bit of research confirmed they were Dukan compliant, but I couldn't get them in my supermarket. No worries, Amazon could deliver them that evening – job done, my cravings resolved in 3 minutes flat…
That amazing little slab of tech in my pocket turns me and every other mobile-enabled consumer into a super hero – transforming us into subject matter experts on absolutely everything, in an instant. I can make split-second purchase decisions and get everything delivered directly, often the very same day. The latest trends and products made 'just for me' are immediately accessible.
If consumers find it difficult, time-consuming, costly or boring to find your product then brands have already lost the game. Even small, niche brands are able to put their message front of mind with relevant consumers, in the consideration phase, without them having to sift through irrelevant messages to discover an amazing new product that they didn't know they even needed.
This is fragmentation of the shopping journey through the eyes of the people; being served up information, through multiple channels, that meets their needs, regardless of how unique they are.
MORE products, MORE channels, MORE options – MORE complicated
Our consumers, customers, shoppers and users are making immediate, informed purchase decisions on the fly. The amount of information available at everyone's fingertips means consumers are looking for brands to deliver beyond 'product', and authenticity and integrity are vital in order to cut through.
It's fair to say that most products are now available through multiple channels and in a manner that suits our busy lifestyles. Compromising leisure time to shop isn't a requirement any more, and the ease, simplicity and speed at which products can get into hands is key.
If I want a packet of biscuits, the options available to me are mind-boggling. Large stores, small stores, discounters, cash-and-carry, delivered with my groceries, delivered solo, pick it up on the way home, direct from the brand, on a subscription. Each of these routes to market will be attractive to different consumer segments, but which are appealing to your most loyal shoppers? For brands to succeed in the face of increasing fragmentation, simplifying access is the way forward. Make the purchase easier with customer-driven options, by leveraging data to understand what matters most to specific consumer groups. A bit of legwork on the brand side will result in a happier, more loyal customer and secure their spend.
Why brands should care
The consumer base, routes to market and product offerings are all significantly more fragmented than ever before and are highly likely to keeping evolving. Consumers are now in charge and empowered to affect brand performance, no longer the requisite of marketeers sitting in a dark room.
The implication is clear – if the consumer really is in the driving seat, steering products to success or failure, then brands must understand them better than ever before. Analysing their unmet needs at a granular level should be the driving force behind product innovation. Without a consumer-focus, innovation is wasted time and money. While consumers may not know what they'll want next year, the brands that win will already be doing their research and have a pretty good idea.
Insights
The latest insights from our experts around the world