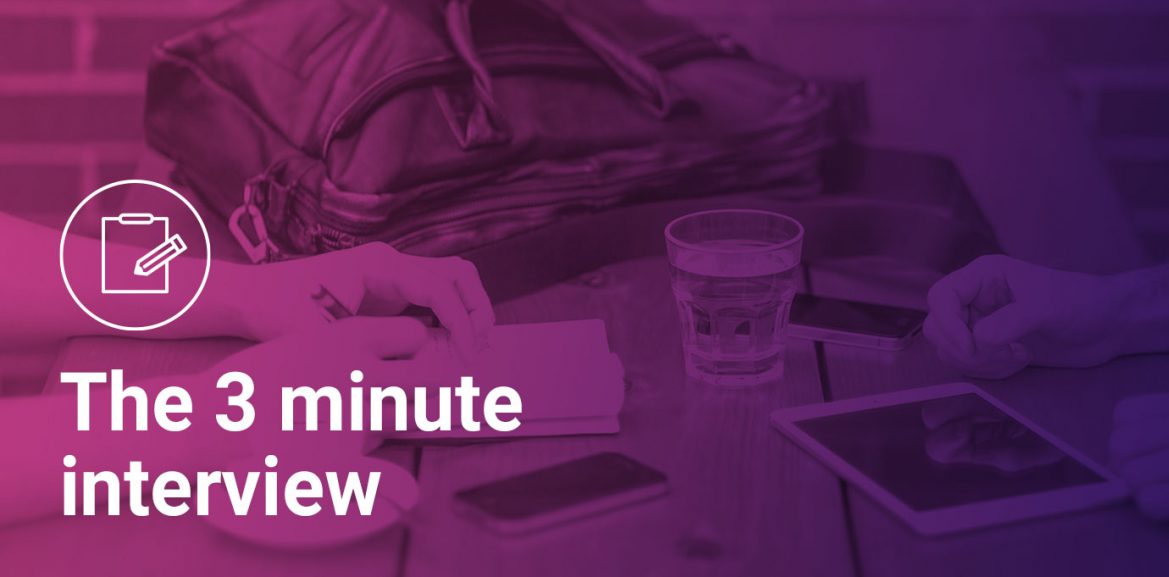 Knowing what your customers are doing and why they are doing it is the difference between having a business strategy and having a business strategy that you know will grow market share. And in this increasingly crowded retail market, competitive advantage in the form of deep customer insight is key. This month for our 3-minute interview, we talked to Brendan Light, Global Head of Customer Knowledge and Engagement to better understand the opportunities and challenges to building an emotional connection with your customers…
With the retail landscape constantly evolving, and customer loyalty under the microscope, what priorities do you think retailers and brands should focus on?
In the era of the customer, experience is everything. People are born with a psychological phenomenon of loss aversion – we simply feel stronger about loss than we do an equivalent amount of gain. This means bad experiences hurt more than good experiences feel good. So how does this translate for retailers and brands? It takes a lot of hard work and focus to genuinely delight your customers by exceeding expectations, but failure to get the fundamentals right provides an easy excuse to be disloyal and take their shopping dollars elsewhere. Retailers and brands should of course aim high to delight customers, but not at the expense of delivering the basics consistently well. Make it your purpose to understand what is painful or problematic for shoppers and work to remove it.
What do you see as the greatest challenge that retailers and brands face in truly understanding their customers?
Two things immediately strike me as especially challenging in the current climate:
Legacy systems, tools and approaches all assume people are rational actors, but we are anything but. The good news is that being creatures of habit, we have a conscious drive to appear rational which enables significant learnings from past behaviors and words. But they don't always tell the full story. The inherent challenge is that people regularly do seemingly irrational things that break those standard models. Humans are very complex animals and there is a lazy arrogance or perhaps a naivety in some parts of the industry that they've got people figured out. They don't. The science of understanding customers is evolving all the time. Building  awareness of this apparently irrational behaviour into our models is key to helping better explain why people do what they do.
A lot of what is known about customers and their behaviour is generalised. Transactional analysis can tell us what someone bought, but not why. Surveys go some way to deciphering attitudes but don't tell the full story either. The holy grail for marketers is situational understanding – knowing what motivated a customer to buy that certain product, on that day, at that particular time, in that pack size, and so forth. Having timely and relevant information is what's needed but rarely is on hand. The generalized information is great but not always actionable. Having a 360 degree view of the customer – linking what they do with what they think and feel is an essential component of brands and retailers being able to address customer needs – through their entire offering from in-store experience to promotions and personalised offers.  The more context you have, the better you can understand customers when you need to.
Tell us a little bit about how the Customer Knowledge and Engagement solutions at dunnhumby differ to others in the market.
It comes down to our focus on being Customer-First and our history of superior sales science. Our ability to describe purchase behaviours and mindsets and our experience in influencing shopper behaviour based on that science makes a powerful combination.  We simply have a better ability to target the right shopper with the right offer at the right time. It's at once simple and yet incredibly powerful.
What are your retail trend predictions for the next 12 months?
As the benefits of AI and Machine Learning become more apparent to retailers, we'll see them both take on a greater role both in the backoffice store operations and the customer experience. Shopping will be a more dynamic experience as a result, but it should all be seamless to the customers. The math will be invisible to the end user.
One aspect of the migration from online to offline and vice versa, will be the continued proliferation of Pop-up stores, enabling customers to touch, smell, try and buy products from their favourite online retailers. As well as driving buzz and excitement, and providing a new shopping experience for customers, these physical outlets will generate new data sources, and we'll see brand new verticals trialling this format.
Amazon's push for 1-day delivery for Prime members is another significant step toward erasing the line between online and offline shopping. This increases the pressure not only for online retailers to up their delivery game but presents a clear challenge to brick & mortar retailers to match the convenience provided by Amazon. The industry is likely to see reactions in the form of significant investments from major retailers to match Amazon's moves.
And finally, private label will continue to ruffle feathers in the CPG world by making inroads into the branded goods space. Private label's growth is not new news, but will again make headlines this year. As consumers become more comfortable buying own label products, it's likely that private label developments will focus on upmarket versions (no longer the strong association with the lowest price, appealing only to the most price sensitive) as well as moving into more categories and channels. CPGs will need to lean heavily on innovation to ensure differentiation and having a good understanding of the Customer will play an important role here.
Insights
The latest insights from our experts around the world