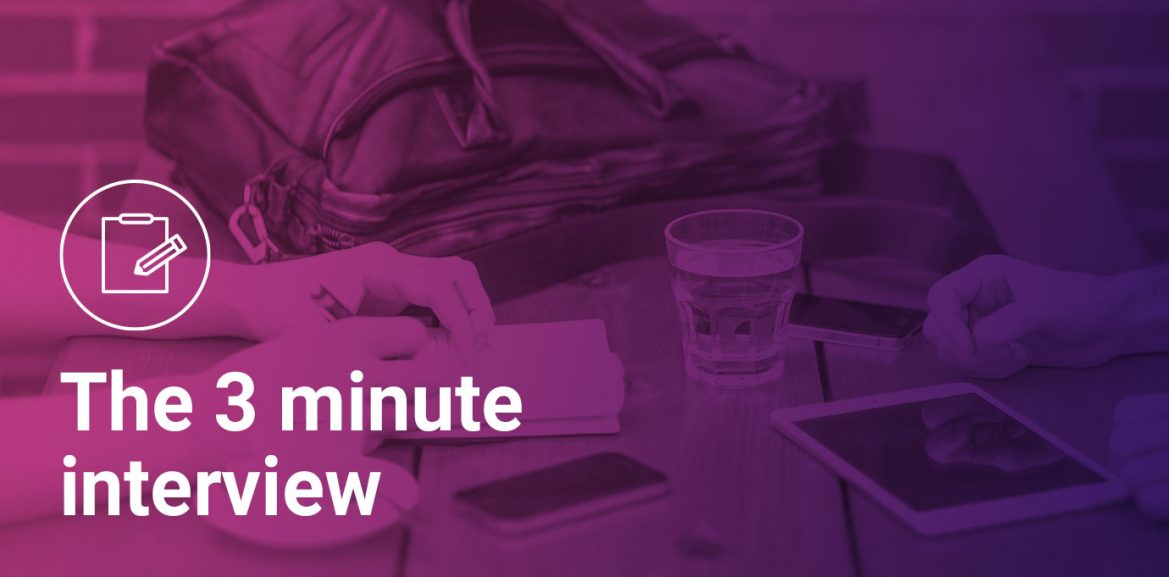 Customer Experience has been described as 'the pulse of every business' and is fast becoming a vital differentiator in a rapidly commoditized retail environment. But getting it right is something that many retailers and brands still grapple with every day. This month for our 3 minute interview, we talked to Debora Franchim, Customer Engagement Capability Director for dunnhumby LatAm, to understand where retailers and brands struggle most with their approach to Customer Engagement.
With Customer Experience becoming an important differentiator, what factors do you think retailers and brands need to prioritise more than ever to excel in this area?
The first step retailers and brands need to take is to acknowledge the Customer journey in all its complexity. The Customer has to be at the centre of the decision, not the retailer, not the brand, and not the product. This Customer First approach should influence the retailer's understanding of their entire shopping experience.
A Customer's journey with a retailer doesn't start when they enter the store, but when they realise something is missing at home. They will think about how to fulfil this need, which could be to go to the store and get it, to go online and buy it, to borrow from someone, among many other options. Retailers and brands need to be aware of the Customer's decision making mindset, to ensure they are an option – preferably the main one – in the Customer's mind at that moment.
What do you see being the biggest challenge that retailers face in putting Customers First?
Corporative organization is still a challenge, as goals, KPIs and ways of working reflect that. Many retailers still have Commercial, Operations, Marketing and Trade as separate teams in different areas, sometimes under different vice-presidencies. This means each one of them has their own agenda, sometimes contradictory, and usually not focused around the Customer.
For example: the Commercial/Buying team might be measured on obtaining the best cost-price negotiation possible with a CPG supplier/vendor, and the Marketing team might be measured on their ability to increase market share, and the Operations team might be measured on increasing sales in each store. So, who is looking at the Customer journey and the entire end-to-end shopping experience? Even if Marketing does – usually the first area to address it – how will they ensure the right products are in-store and that a physical store will also influence a Customer to buy online as well? Without the entire business being measured on Customer KPIs, it is very difficult to succeed at becoming a truly Customer First organisation.
Tell us a little bit about how the Customer Engagement team at dunnhumby helps clients win.
We always bring the Customer into the discussion, challenging the decisions to make sure they are truly focused on Customer First principles. We have developed a deep understanding of Customer needs, combining transactional data and primary research to understand what Customers think, feel and do. Through our experience of working with many leading retailers and brands around the world, we've seen first-hand how providing a relevant and seamless shopping experience for Customers drives better financial performance. We help clients win through strategic and tactical recommendations which leverage Customer Loyalty.
What is your trend prediction for developments in Customer Engagement / Customer Experience in the near future?
A frictionless purchase journey, in which channels don't matter. A Customer doesn't care if it's online or a physical store: not finding a product in-store that is available online, for example, will become unacceptable, as it is the same retailer – that's what matters to the Customer. Receiving a push notification that says "online only" or trying to return a product and hearing "you didn't buy in this store, you bought online, so you can't return here" will be the type of interactions that will destroy the Customer experience and send once-loyal Customers directly to competitors.
Insights
The latest insights from our experts around the world