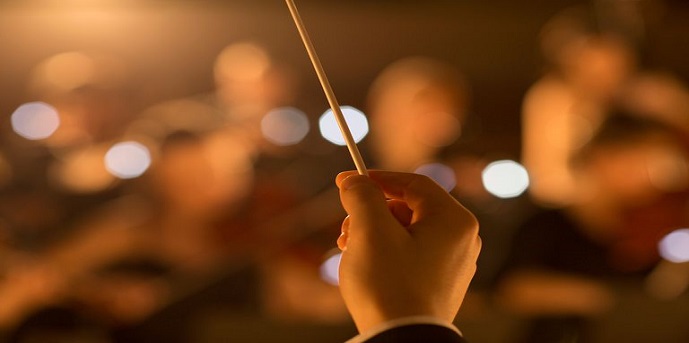 Technology has transformed the way people communicate and interact with businesses, with the introduction of new channels, applications and devices creating multiple touchpoints between companies and their customers. A logistical nightmare perhaps? Or a largely untapped data opportunity to get more insight on what makes your customers tick. But to make sense of what's useful amidst the noise, identifying where and how your business generates data is only the first step.
As discussed in a previous blog, data in itself doesn't necessarily equate to knowledge. Having a growing array of customer data (customer tweets vs call centre recordings, online payments vs invoices) creates an exciting potential for helping deliver a better experience and thus growing sales and loyalty, yet the challenge remains: How does one make this data meaningful? What's valuable and what should be discarded? Data curation and management can be costly, so what data are worth investing in? Knowing which data sources can be linked to create deep insight is key.
The richest sources of your customer data – where to look?
True of many sectors, but particularly in retail, we have seen the evolution of the customer (shopping) experience morph from something linear to something far more complex. Even a seemingly simple transaction is framed by steps in the pre-purchase 'discover' phase and the post-purchase 'reflect' stage, as demonstrated in the image below.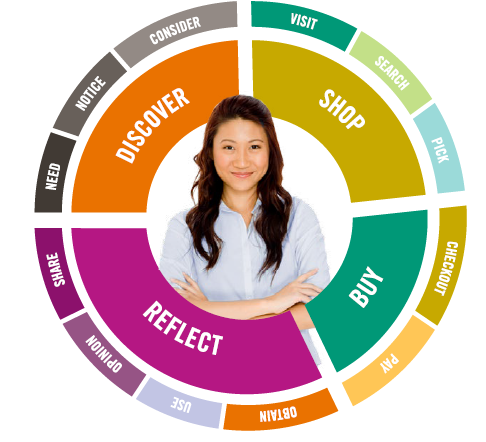 While your business might not currently have access to customer data at each of these stages, you should start by reviewing what data your business does have at every point of customer engagement, such as their needs, how they behave, how they pay, and what they say about you and your products across different channels.
Some of these data sources might be available through 2nd or 3rd parties, like product review data for example, which helps build a picture of what customers think of your product/service post-purchase.
It is worth stating here that data privacy regulations may impact how 3rd party data is shared and the correct customer permissions and terms and conditions need to be in place. (My next blog will focus in more detail on the importance of having a solid data governance in light of upcoming regulatory changes like GDPR).
You've identified your data – what next?
Once you've located your customer data sources, you'll want to be able to make the most of that data. But before you dive in, to identify the best opportunities for extracting value from your data, there are 4 areas of best practice you should address:
Defining the customer
In order to generate best value from your data, you need to be able to define and link the customer to your data assets. Is there a definition of a customer that is understood throughout your business? A loyalty program is an easy way to do this, but there are other safe and legal ways to derive customer identities such as linking to behaviors from transactions. Alternative methods of customer identification can be captured and linked, e.g. phone or email.
Developing a 360 degree view of the customer
What your customers buy should be easily determined from your transactional data, but do you have any insight into how they think and feel? To understand how to best engage them, insight must be gained across a breadth of data, covering their behaviours and interactions as well as their motivations and influences. Can you link your customer to more than sales data, e.g. online interactions, primary research, social media, etc.?
Combining data sources for a single customer view
It's highly likely that many of your customer data sources are siloed, or contained in different systems from across your business and from data partners. For example, can you link loyalty program data to online activity? Is data being collected at the same customer level, e.g. loyalty card, individual or household? Being able to link up these customer identities and decide where they fit in the customer hierarchy is key to creating a trusted and valuable view of the customer.
Data granularity & history
Keeping your data assets connected to the customer at a detailed level provides more flexibility in creating a customer language and measuring value from your data. Key interactions such as sales orders, or direct customer contacts should be held at a granular level where possible and only held for a reasonable period of time.
So to effectively navigate through the data noise and create value from your asset, it's not enough simply to pinpoint what these data sources are and where they live. Identifying how these data sets can be connected to bring new insight on your customers may open up cost saving or growth driving opportunities to all parts of your business – not just sales and marketing.
Want advice on how to link your customer data sets? Get in touch with our data experts today
Insights
The latest insights from our experts around the world