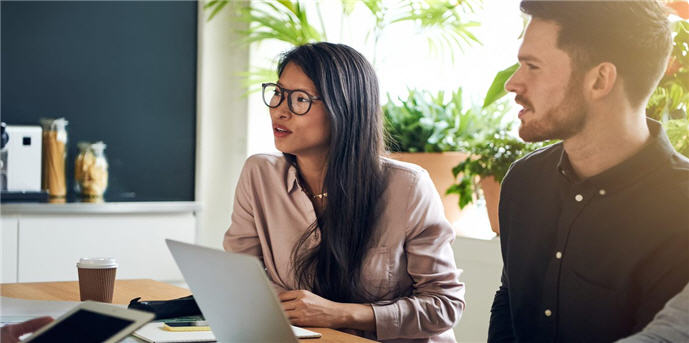 Where does responsibility for data lie in your organisation? Is it marketing, IT, sales, or somewhere else? Any one of these areas could be right, but the important thing is to have a dedicated data team with the right skills, knowledge and strategic direction – wherever the data responsibility rests. In short, managing data isn't a part time task that's bolted on to an existing role.
If your aim is to become more data-driven, to use data as a means to acquire, serve and retain customers, then you must be ready for organisational change, and some of that could be quite radical. It will most likely involve the creation of new roles, and the acquisition of new skills. Cultures may need to evolve to embrace new ways of thinking and working. There must be a mindset that's ready to embrace innovation.
Embedding new processes won't happen overnight. There are many steps that need to be considered carefully. We're not going to write your policies for you, but here are some areas we believe are worthy of consideration. We'll look at them under three broad headings: philosophy, process and people.
Philosophy
This has to be your starting point. Define what you want to achieve, understand how data is acquired, managed and consumed, and how leadership, direction and operational delivery of data projects will happen in the organisation. Accountability is key; I've already alluded to the need for a 'data champion' to drive forward the company's data strategy. Of course, the data strategy can't exist in a vacuum. It must be closely aligned with the current business objectives, as I outlined in my second blog of this series. This accountability needs to permeate through all levels of the data team, at a strategic and operational level.
Setting targets doesn't seem unreasonable, and in fact it would be strange to expect people to perform well without having some benchmarks or targets. These are likely to be linked to wider corporate objectives. Philosophy should also cover the team dynamics and create the right environment to optimise the potential for data projects to hit their targets.
Process
You can consider processes as they apply to the organisational structure and to the ways in which work will be carried out.
Organisational structure
So, you want a dedicated team that manages all aspects of data. What will they be called and where will they sit within the business? How will you allocate responsibilities across that team and how will they interact with other parts of the organisation? For example, how will you create an environment that promotes collaboration, coordination and communication between the data team and its own internal customers? If you don't already have a Data Protection Officer in place, your new data team would be the ideal place to appoint one.
Ways of working
It's likely that any new data team will have to fit in with the organisation's approach, methods, and styles of working. So it's important to know which areas of the organisation work with data regularly, the sort of help they're likely to need and how the delivery systems will operate. What the data team is able to deliver will, to a large degree, be defined by the organisation's technology roadmap. The fine detail is important here: focus on how it will work in practice and get deep into the nitty-gritty. And remember to include enough flexibility for innovation, so the data team are empowered to challenge established practices if there's a better way of doing things.
People
Your organisation will only be able to deliver a business-aligned data strategy if it has people with the right toolsets, know-how and awareness of processes needed to effectively manage data.
You could start by assessing and measuring the knowledge sets, skill levels, expertise and support structures already in place in the business. (It's worth reading my colleague's blog on the qualities needed to build a high-performing data science team).
What about barriers to recruiting the people you need, or up-skilling those already in place? Are people working towards the same, shared, strategic priorities?
Your data leader should champion direction, communication, education and accountability. But his or her responsibility isn't just to the data team. Every employee in the business who could become involved in data needs to be kept up-to-date about current legislation around collecting personal data, privacy and data protection.
The gain for the organisation
We're beyond the point of discussing whether using data is a good idea. The question isn't 'why do we need data?', it's 'what can we do with our data now?'. If you can answer that question, quickly and with confidence, you're a step closer to enabling the transformation of your organisation.
Need advice on building data capability into your organisational design? Get in touch with our data experts today.
Insights
The latest insights from our experts around the world