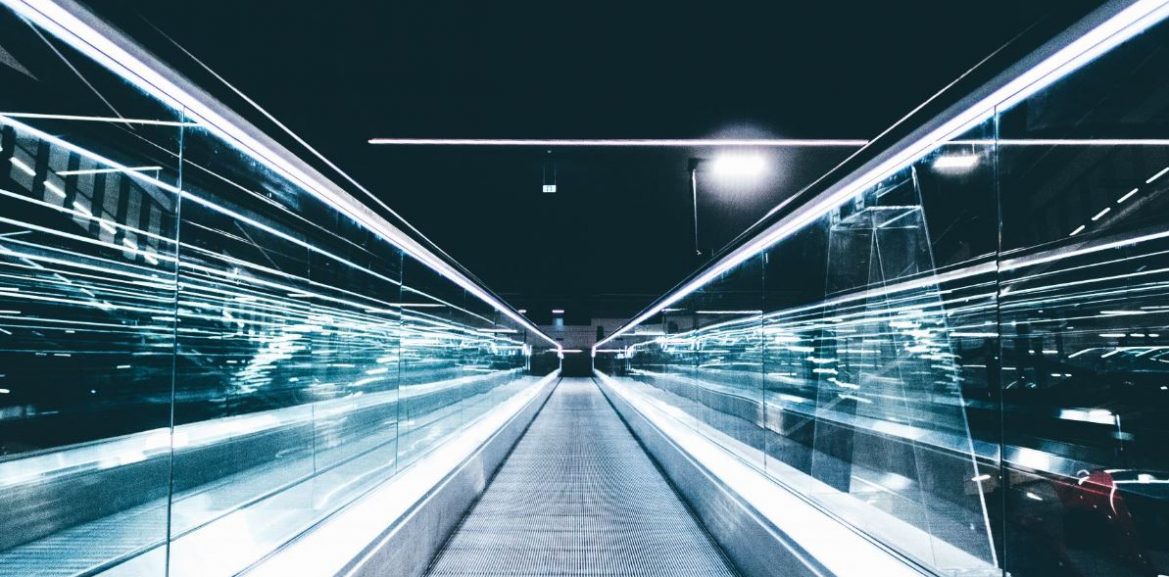 Over the past three years we have run our yearly retail trends predictions. Starting last year, we decided to begin going back to see how we fared, which can be a risky endeavor! Our predictions from 2018 in eCommerce and Voice were spot on and continued to gain momentum through 2019. Some others were perhaps a bit too early.
As we reflect over 2019, it's easy to forget how much change we actually witnessed. One of the more notable observations was the continued volume of technology startups acquired by brick and mortar retailers.
Askuity (dunnhumby Ventures portfolio company) -> The Home Depot
Boomerang Commerce -> Lowes
Swirl Networks -> Best Buy
Aspectiva -> Walmart
Polymorph -> Walmart
Data Turks -> Walmart Labs
Dispatch -> Amazon
The desire to inhouse these capabilities, while creating a defensive moat by blocking others from leveraging the same capability, is clearly a strategy some of the larger players are executing.
The other major trend was the massive disruption happening in the fintech space. The way we pay for goods and services and the technologies enabling this change has the potential to completely transform the way we shop. Everything from channel to store format will be impacted.
Much of this activity was a result of consolidation among the major players in the space, but no doubt was a reaction to the disruption in the space caused by companies such as Stipe and Square. I expect payments and the way we pay to be something we continue to watch closely in the coming year.
Now let's jump into our predictions from earlier this year to see how they turned out.
The use of Robotics and Crowdsourcing for grocery eCommerce fulfilment
Here is what we said:
2018 saw a boom in eCommerce as grocery retailers began to take online seriously. This included a surge of M&A activity and joint ventures as a means of leaping ahead of the competition. For many retailers though, fulfilment is the biggest hurdle to profitability when adopting online. In 2019 we expect the fulfilment side of the operation to take a significant leap forward with regard to technology and sophistication.
It's clear this trend gained strong momentum throughout the year, almost becoming a victim of its own success as the volume of pickers and third parties picking in aisle caused some retailers to seek alternative strategies. Retailers like Albertsons and Stop & Shop are testing automated "micro-fulfillment centers" in the backs of their own stores.
Meijer announced just recently that they will also begin testing micro-fulfillment to "maximize space in our stores" and expand online options, said Sid Handa, the company's director of strategic supply chain initiatives. Walmart is also piloting various fulfilment and 'pick up point' initiatives.
On the crowdsource side, we saw several new players enter the grocery fulfillment space. DoorDash and Uber being the largest. It's clear that the last mile continues to be a challenge for retailers and delivery providers are willing to expand beyond prepared food delivery to help meet that need.
Mobile Self-Checkout
What we said:
Will 2019 be the year we finally lose the checkout line? Scan, bag and go and self-checkout fulfilled some of our needs as consumers, however, what we really want is to grab our items and walk out. If successful on a larger scale, it could lead to a reimagining of the layout and in-store experience, specifically within grocery, where the checkout lanes occupy the majority of front-of-store real estate.
What we should have said is "Frictionless Checkout". This is the term that has emerged to describe the new shopping experience of grabbing an item and walking out the door. The payment process is an almost completely frictionless element of the experience.
If we follow the money, it's clear this trend is hitting a tipping point. Just this month Accel Robotics announced $30m in funding from Softbank, in October, Tesco invested in Trigo Vision as part of a $22m round, and earlier this year Grabango raised $12m and announced a partnership with Giant Eagle in the US. And those are just the new players. Standard Cognition and Amazon Go continue to grow and expand at a rapid pace.
Blockchain and Loyalty
What we said:
The next iteration of loyalty programs will need to create a more engaging experience by giving the consumer greater transparency in the use of their data and ensure the value exchange is much clearer and beneficial to both sides. The use of blockchain technology in this equation is now being leveraged by innovative startups such as EVERY and Bright Yellow Circle, who see blockchain as a means of establishing trust between the consumer and the retailer or brand.
While our hypothesis stands, we didn't see the funding and traction to back up this prediction. However, the signs are still there that this is a space waiting to be disrupted. Perhaps this is one for 2020 predictions.
5G Technology will unlock the next generation of connected devices
What we said:
5G networks are the next generation of mobile internet connectivity, offering faster speeds and more reliable connections on smartphones and other devices than ever before. Roll out began in late 2018 with 5G enabled devices anticipated to be widely available by mid-2019.
We expect 5G to be an enabler of some of the other trends mentioned above, such as mobile self-checkout and robotics.
Unfortunately, it's still too early to make a definitive statement on this trend. Rollout in many cases is slightly behind, and the few rollouts that are live are limited in scope. However, for those areas that are live, the buzz continues to build around its potential.
In-Store Digital Display
What we said:
The decreasing cost of display technology combined with greater consumer acceptance and enabling technologies such as 5G, mentioned above, could be the catalyst for digital display to make its mark.
Digital signage vendors and startups are also offering more advanced analytical technologies to gain greater insights into their customers, to personalize the in-store experience. This includes face recognition and touch technology that will enable retailers and advertisers to measure how people react to content on screen.
As mentioned above 5G didn't have time to be the catalyst here in this prediction nor did we see an overall increase in large format display, however, the digital shelf tag did gain significant momentum in 2019.
Kroger, Walmart, and Ahold all announced significant rollouts of edge display technology at select stores in the US and Europe. At Kroger specifically, a research study performed by Field Agent found the majority of patrons involved in their study favored the digital shelf tags over traditional shelf tags.
We will be keeping a close eye on the digital display trend in the coming year to see if it continues to gain traction and proves itself to be cost effective.
So, as we head towards the end of this decade which has produced some truly revolutionary technological developments in retail, we'll continue to take a critical view of the initiatives that hold more hype than promise and seek out those which really add value to the experience for shoppers. Those trends are the ones with potential to create the greatest returns for retailers and brands.
And look out for our 2020 predictions – coming shortly.
Insights
The latest insights from our experts around the world