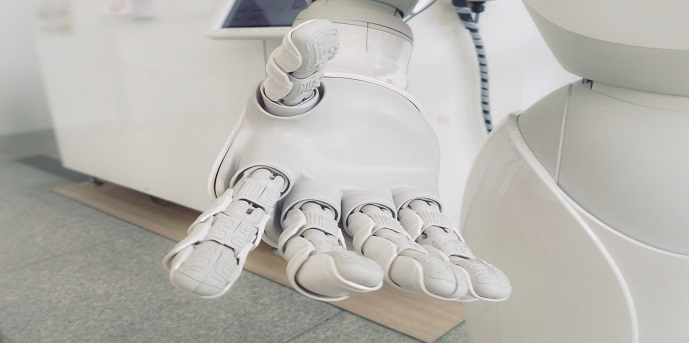 As I reflect on what I saw, heard and experienced at NRF earlier this week, I was once again struck by the extent of forces impacting the industry. The speed of change is undeniably fast, and some of the new technological developments will feel still very futuristic to traditional grocers whose focus may be on keeping their shelves stacked with the freshest produce, milk and bread, rather than in-store robots and people-free cashiers. If you embrace the storm of change, there is much to be excited about in the retail trends I predict will be gaining traction in 2019.  These are what I see as potential game changers:
The use of Robotics and Crowdsourcing for grocery eCommerce fulfilment
2018 saw a boom in eCommerce as grocery retailers began to take online seriously. This included a surge of M&A activity and joint ventures as a means of leaping ahead of the competition. For many retailers though, fulfilment is the biggest hurdle to profitability when adopting online. In 2019 we expect the fulfilment side of the operation to take a significant leap forward with regard to technology and sophistication.
We see this happening in two ways; The first is the implementation of dark stores. The use of dark stores is common in more mature grocery eCommerce markets such as the UK, however, in the US, the practice is rarely leveraged. Instead, many utilize their existing stores to fulfil ecommerce orders. However, the rise of robotics to assist in the 'pick and pack' process is more conducive to a warehouse environment where the layout can be optimized.
The first signs of this emerged with the partnership between Kroger and UK based Ocado and shortly after, between Albertsons and Takeoff Technologies. The trend was confirmed most recently at NRF where robotics companies were front and center.
The second is the specialization of fulfilment vendors. For many retailers, the labor and operational cost of 'pick and pack' and delivery can be significant. In many ways, this has led to the tremendous growth of marketplace vendors such as Instacart and Shipt, who built operational expertise into their business model. However, as more retailers look to gain greater control over the eCommerce experience by replacing or sitting alongside vendors such as Instacart, the need for operational expertise still exists. Companies such as Jyve, on the 'pick and pack' side and Onfleet (a dunnhumby Portfolio Company) on the delivery side, are helping to fill that void, and can often do at a lower price than if the retailer attempted it on their own.
Mobile Self-Checkout
Will 2019 be the year we finally lose the checkout line? Scan, bag and go and self-checkout fulfilled some of our needs as consumers, however, what we really want is to grab our items and walk out. Amazon's Go stores and Alibaba's Hema Supermarkets inspired what could be, however, a number of competing technologies have also emerged that will allow other retailers to deliver similar capabilities. One example is Standard Cognition, a startup aimed at delivering similar capabilities as Amazon Go. It raised over $50m in a year and is poised to start rolling out with select customers across Asia, North America, and Europe.
Other examples are self-checkout technologies leveraging existing mobile scanning technology, which enables the customer to pay directly via their mobile device. Grocery eCommerce platform provider, GrocerKey (a dunnhumby Portfolio Company) rolled out their offering late last year and have landed several clients who plan to go live early this year.
For some retailers, their comfort level will vary and may still require an audit before walking out of the store, similar to the process deployed by BJ's or Costco. However, a completely frictionless experience can be expected in the very near future, especially for those customers who are most loyal. Walk in the store, scan your items, click pay, and walk out.
If successful on a larger scale, it could lead to a reimagining of the layout and in-store experience, specifically within grocery, where the checkout lanes occupy the majority of front-of-store real estate.
Blockchain and Loyalty
In recent years, there has been much discussion around whether some traditional loyalty schemes are losing their lustre in this increasingly dynamic and competitive retail environment. While 'me too' simple points programmes might still engage some customers, modern loyalty programmes need to work much harder to deliver for both retailers and their customers. The recent backlash against Facebook and the introduction of regulations such as GDPR have also brought to light the real value of personal data and the trust we as consumers have that this data is used properly.
The next iteration of loyalty programs will need to create a more engaging experience by giving the consumer greater transparency in the use of their data and ensure the value exchange is much clearer and beneficial to both sides. The use of blockchain technology in this equation is now being leveraged by innovative startups such as EVERY and Bright Yellow Circle, who see blockchain as a means of establishing trust between the consumer and the retailer or brand. This level of trust makes the value exchange of consumer data for perks much more explicit. It also enables those perks to be extendable, so that they can be carried across retailers as a form of currency.
5G Technology will unlock the next generation of connected devices
5G networks are the next generation of mobile internet connectivity, offering faster speeds and more reliable connections on smartphones and other devices than ever before. Roll out began in late 2018 with 5G enabled devices anticipated to be widely available by mid-2019.
If we look back in time at how LTE (long term evolution) networks changed the mobile landscape (2010), we can see a direct correlation between LTE technology and smart phone adoption.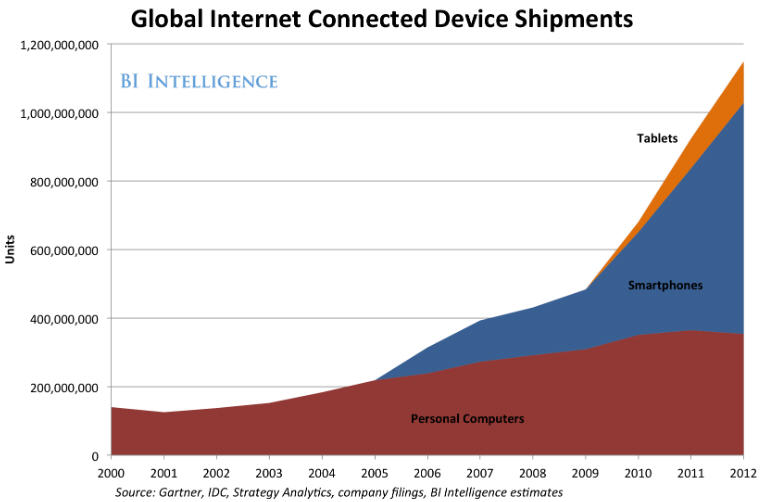 We may see a similar correlation as a result of 5G technology, with many believing the impact will be on connected devices (Internet of Things). This could result in a tremendous volume of new data being generated by connected devices.
It will also enable greater adoption of AR and VR technology and will create an even greater reliance on and use of smart phones.
We also expect 5G to be an enabler of some of the other trends mentioned above, such as mobile self-checkout and robotics.
In-Store Digital Display
Another big trend emerging from NRF was the proliferation of in-store digital display technology. In many ways the least talked about aspect of the Kroger / Microsoft partnership was their use of digital display at the shelf edge. The potential that this provides could be considerable; dynamic pricing, rich product data, hour by hour promotions, and new real-estate for digital advertising are all possibilities.
The decreasing cost of display technology combined with greater consumer acceptance and enabling technologies such as 5G, mentioned above, could be the catalyst for digital display to make its mark.
"Retailers are designing their locations with Digital LCD and LED Displays of various shapes and sizes, lining entire feature walls inside stores, replacing backlit printed displays and transforming storefronts," said Chris Mertens, Vice President, B2B IT Sales, Samsung Electronics.
Digital signage vendors and startups are also offering more advanced analytical technologies to gain greater insights into their customers, to personalize the in-store experience. This includes face recognition and touch technology that will enable retailers and advertisers to measure how people react to content on screen.
Summary
The retail revolution shows no sign of slowing down in 2019, however, from what we're seeing, brick and mortar is far from dead. Digital will play as big a role in-store as it does out of store – providing ample opportunity for innovation in the shopping experience. Retailers who leverage new technologies that add value and engage the consumer will distinguish themselves from the competition.
Insights
The latest insights from our experts around the world