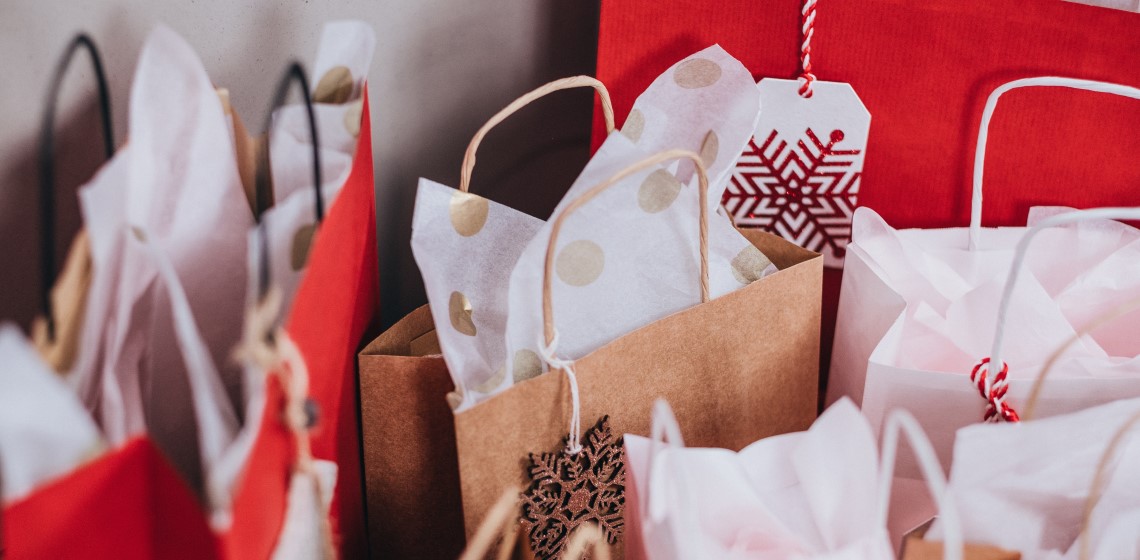 Considerations for holiday planning and execution to grow loyalty and sales in a world with Covid-19:
Dreaming of a normal Christmas?
The Covid-19 pandemic has already forced families to alter plans for traditional early fall and winter holidays and festivals, including Rosh Hashanah, Yom Kippur, Halloween, Día de los Muertos, Navratri, Diwali, and US Thanksgiving. Now, there appears to be only a small chance for traditional celebrations with large gatherings of family and friends during the December holidays like Hanukkah, Christmas, Kwanzaa and New Year's Eve.
Moreover, this holiday season will likely look different by region and even locality due to the differing Covid exposure rates, regulations, and social responses regarding the virus. Given the uncertainties, we expect that consumers will forgo much holiday travel and get-togethers. Hence, we are reaffirming our guidance that this year's holidays will not be like ones you used to know.
Santa may have to social distance this year…
Festive dinner tables, with fewer family and friends gathered, will also look a bit different. Here are some adaptations that we expect to see around socially distanced-holiday celebrations:
Consumers will be more sentimental and more thoughtful, but also more exhausted. They'll be looking for comfort foods and simple solutions, and for more help from grocers on the basic traditional products.
Consumers need more flexibility this year. For example, families will rely more frozen party food – which allows for greater flexibility to expand or contract, thaw, heat and serve – and for fewer trips to the store.
Seeking comfort, people will place greater emphasis on ethnic and regional flavours and tastes
Needing to celebrate, treat themselves, and relax, shoppers will seek quality over quantity. Expect even more trade up purchases in typical categories like Beers, Wine, and Spirits.
Unable to see loved ones as much as they'd like, people will increase gift giving to substitute for time spent apart; this will include gifts of food, gift baskets and hampers, beers, wines, spirits, and baked goods.
There's no place like home for the holidays
Since March, shoppers have shifted money they would normally have spent at restaurants to food at home; this behaviour will not change during the holiday season.
With fewer parties to attend and more time spent at home, we expect to see more self-gifting directed toward family treats, decorating, and at-home cooking essentials.
Look for more spending on kitchen appliances and gadgets like coffee machines and juicers – and, of course, on the grocery products associated with those gadgets like speciality coffees and teas, fruit and veg.
And speaking about home, local provenance in terms of products and services will matter even more than earlier during the pandemic.
Good tidings we bring to you and your kin
We see five continuing themes for shoppers that retailers should keep in mind as they plan to grow Customer loyalty throughout the holiday season in 2020:
1. Value, first and foremost:
Consumers will be looking for good value on key seasonal items and on the basics, including fresh foods and produce
Our recent Consumer Pulse Survey found that 47% of consumers surveyed reported that their personal finances were poor, with wide variances by country. In addition, 91% said they are closely watching store prices.
Most shoppers will be on the hunt for more value during the holidays, shopping at stores with regularly low prices whilst also seeking discounts and promotions.
2. Popular pandemic pastimes persist:
November and December are always key months for baking; and since baking has become one of the most popular pandemic pastimes, expect this category to drive sales, but also to run into out-of-stock challenges
3. Planning Prevails:
Needing to find value and think smaller, shoppers will plan ahead even more. So strengthen your efforts to make every communication and process personal and helpful to Shoppers.
Consumers will continue to shop around less – fewer trips and bigger baskets will continue throughout the holiday period
Grocery app usage will remain high as shoppers evaluate deals, inventory, self-checkout, and BOPIS (buy online, pick-up in store)
 4. Personal and Practical
According to a Dynata survey, Consumers (39%) say they get overwhelmed by marketing from retailers during the holidays. Striking the right balance of personalised communication at the cadence the Customer prefers is as important as what the marketing materials say.
5. Safety and Supply
Safety will be top of mind, so stores will need to be on top of their game to draw shoppers inside
E-commerce, curbside click & collect, and mobile usage are likely to expand once again as many shoppers avoid stores out of safety concerns or are just too busy to visit stores
Shoppers expect some supply or delivery constraints – but the winners will be those retailers who best manage safety and supply
And, Have Yourself a Merry Mega Shopping Festivals season
As if the traditional holidays were not challenging enough for retailers, the global giants of ecommerce have taken control of the season with their own massive shopping festivals. What's different this year is that these festivals have been greatly extended over longer-than-previous time frames – aimed at offering greater value and helping retail verticals recover sales lost during the pandemic.
Amazon Prime Day (13-14 October, Global). Estimated to have generated $10bn in worldwide sales, up from $6.9 bn last year
Big Billion Days (16-28 October, India). Originally created by Walmart-controlled Flipkart in 2014, the event originally ran for four days; this year's event was planned for six days (to 21 October) and is now extended an additional seven days to 28 October. Sales are currently running as much as 3x ahead of last year for many sellers.
11 Global Shopping Festival (11 November, China). Alibaba's upcoming Single's Day celebration has become the single most lucrative online shopping holiday in the world, with sales reaching $38.4 bn in 2019, easily surpassing Black Friday and Cyber Monday combined. Singles Day is perhaps the event that most redefines retail as we start the third decade of the 21st century.
Black Friday (27 November, mainly US). The National Retail Federation (US) is predicting that online Black Friday sales (combined Black Friday and Thanksgiving spending) will decrease a bit from last year, to rest at $11 bn. This decrease will be driven by lower spending (consumers have less available discretionary spend), along with the fact that many loyal in-store Black Friday shoppers will probably get pushed online this year as most merchants will be closed on Thanksgiving Day for the first time in many years.
As these big blockbuster events grow in popularity and become more influential across the world, our best advice for brands and retailers is:
If you can't beat 'em, join 'em. As you make your plans for this holiday season and next, factor in the activities of the big ecommerce players in your market. In the US, for example, Dollar General is offering its own variation of Prime Day with a one-day sale planned for 13 November in all of its nearly 17,000 stores.
Personalise, personalise. Whilst aimed at offering more value, these events also be more confusing and less practical if not personalised.
Lock in loyal Customers. Offer early previews, advance purchase times, and other best-Customer tactics to ensure that loyal Customers feel that they are getting something better or exclusive through you
One thing's for certain – the retail calendar will never be the same again.
Insights
The latest insights from our experts around the world