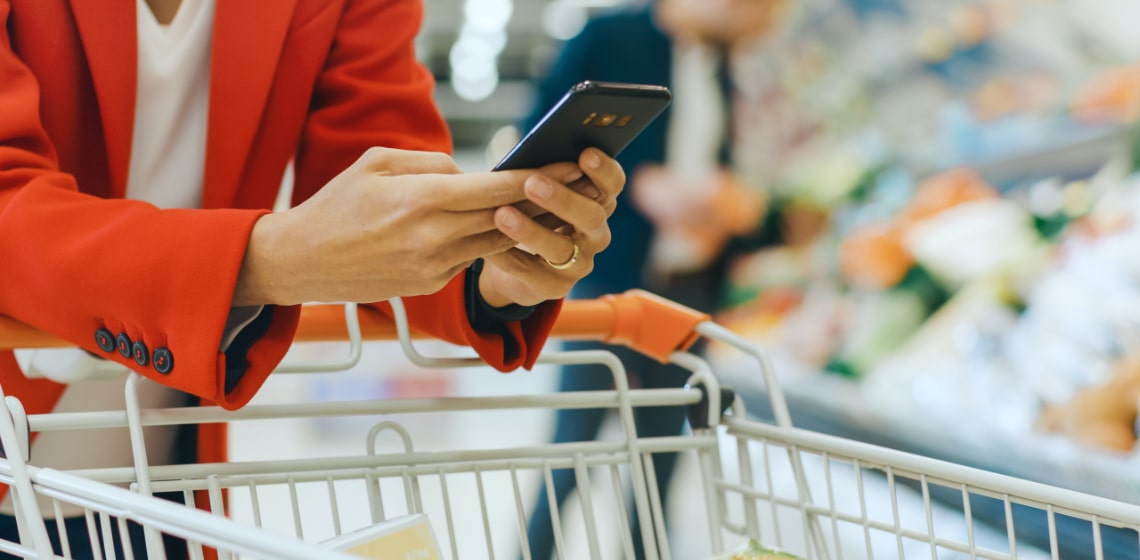 In this fourth post in our series exploring COVID-19's impact on global Grocery Retail, we look at four new trends shaping consumer behaviour and why value perception is set to become one of the industry's most pressing priorities.
The latest lessons from the dunnhumby Customer Pulse
If you've been following this series of posts, you'll already be aware of the dunnhumby Customer Pulse, a survey of shoppers from 19 markets around the world designed to shine a light on changing behaviours in the face of the pandemic. In our third wave of research, conducted recently, we learned that a new routine may slowly be emerging.
Worries about the virus are shrinking, with big implications for behaviourThe worry index – a measure of how concerned consumes are about COVID-19 – is in decline. In the vast majority of countries, it is now at its lowest point since the crisis began, and attitudes are adjusting in tandem. Tolerance for preventative measures like social distancing is dwindling, and trust in the government and media response is falling too.
A new routine is slowly formingThe early stages of the pandemic were defined by Customers making a rapid shift towards fewer, bigger shops. As worries ease, shopping trips are on the rise, baskets are getting smaller, and stockpiling behaviour is on the wane. At the same time, reliance on online remains constant. In the majority of markets surveyed, ecommerce usage remains the same as it was at the end of March.
Attitudes towards in-store experience are on the upCustomer satisfaction with the in-store shopping experience is rising, and is now on a par with online delivery. This upward trend is likely to have been fuelled by real change in the in-store environment, fewer Customers now noticing quantity limits or out of stocks when compared with the results from our first Pulse study.
Price increases present a developing threat to satisfactionAlmost half of shoppers say that they have seen prices increasing, with those who spend more on food particularly susceptible to that line of thinking. While higher spending shoppers may be more acutely aware of pricing, however, they are also more heavily reliant on the store – stocking up, eating at home, and visiting in person rather than ordering online.
Value perception: the pressing new priority for Retailers and Brands
As noted above, a heightened sense of awareness around price means that Retailers face a looming challenge around value perception. With economies beginning to contract, growing pressure on consumer finances will only accelerate the need for grocery stores to demonstrate a new level of value to Customers. With that in mind, we believe that there are seven key areas on which Retailers and Brands need to focus.
Base PricesMeta-analysis of almost 300 research studies[1] reveals that as GDP rises, consumer price knowledge increases – and vice versa. While pre-pandemic prosperity may have prompted shoppers to worry less about price, financial uncertainty will likely lead many to view base pricing with much greater scrutiny.

Recommendations

Maintain a Customer First approach to pricing. Utilise Key Value Items (KVI), Balance Matrices and other insight-led frameworks for your price decision making.
Refresh KVI lists as needed based on changes to supply and demand, and focus on getting base pricing right on key items for price-sensitive shoppers first.
Base prices must be logical, coherent, and trustworthy. Price-per-unit relationships between larger and smaller packages must be consistent, for example.

Promotions As a mechanic that can enable bulk buying behaviours, many Retailers chose to remove promotions from their stores at the beginning of the outbreak, rightly concerned that supply chain disruption would leave many shoppers without access to essential products. But if pricing drives trust, promotions drive excitement, and Customers will look to them in order to find continued value in their basket.

Recommendations

As with pricing, maintain a Customer First approach to promotions. Data and relevancy science must be used to make decisions on which categories and mechanisms to utilise.
Look to loyal, valuable, and price-sensitive shoppers to determine which promotions to run. Avoid promotions that will drive non-repeat footfall.
Well-placed promotions can help to retain new custom gained during the pandemic. Once again, data holds the key.

Personalised Offers Relevant, timely offers and communications can be a powerful way to move the needle on value perception. From targeted coupons that offer discounts on frequently purchased items through to data-driven favourites, substitutes, and 'forgotten' items, personalisation can deliver strong return on advertising spend while also providing Customers with compelling evidence that you have their best interests in mind.

Recommendations

Offer more coupons, more frequently. This helps Customers with list-building, pre-trip planning, and a way to offset the cost of bigger basket shops.
Retailers should review and expand their ability to accept and redeem more Brand coupons, something that was particularly popular in the downturn of the late 2000s.
Digital coupons are also likely to see a resurgence. With ecommerce sales surging, focus on delivering hassle-free acceptance – particularly for less experienced older shoppers who may now be more reliant than ever on your digital channels.

Private BrandsSome two in five Customers are planning to cut back on luxuries and switch to private label products in the wake of a recession, according to the dunnhumby Customer Pulse. Not only is this switch likely to happen quite quickly, many shoppers will remain loyal to private brands even when circumstances improve. A robust private brand selection that offers depth and variety is another way to demonstrate value to Customers during tougher times.

Recommendations

Private label products should be afforded the same attention to detail on pricing and promotions as national brands, and pricing must be consistently lower than national alternatives in order to win shopper trust.
Decide the extent to which you will shield a private brand line based on its positioning. Generally, we recommend shielding value and middle tiers while remaining diligent on margins where they fall below a national brand.
Develop and maintain clear display principles for private labels, ensuring that they are placed consistently alongside national brands across your store portfolio.

Assortment Just as with pricing and promotions, the depth and breadth of a Retailer's range can play a role in value perception justifiably or not, shoppers tend to assume that a deeper assortment equates to lower prices, e.g. the assortment in a hypermarket versus a convenience store. Even spacing can be influential; a wide spread of value products prompting stronger perceptions of variety (and thus value).

Recommendations

Create clear offers for each value level (i.e. Good/Better/Best) in order to cater to all Customers and purchase occasions.
Focus on breadth rather than depth, prioritising category variety over the variety of brands within a category.
Don't forget about the importance of fresh produce when it comes to assortment – it has a strong impact on Customer perception.

Store Experience Presentation, policies, and behaviours all influence perception. Larger stores, for instance, are often representative of lower prices as far as consumers are concerned. And even something as simple as a restrictive (or poorly executed) refund policy can undermine the feeling that a Retailer is committed to delivering value.

Recommendations

Seamless, consistent, and hassle-free store policies can go a long way towards proving to your Customers that you care about providing value at all times.
Make the shopping experience as easy and fast as possible. Reduce in-store clutter (something that will aid with social distancing, too), and provide helpful lists of usual, recommended, and forgotten items online.
Establish a logical shelf flow that helps shoppers find value when they need it most. Consistent execution of a good/better/best flow in every section will help to reinforce your commitment to their needs.

Communications If the six levers above are the core drivers of value perception, marketing is the mechanism by which that value is communicated to Customers. Unless all of those levers are pulled at once, however, even the greatest communications campaigns will feel hollow and unfounded. To maximise the impact of their marketing, Retailers must ensure that they have a consistent and credible approach to value.

Recommendations

Make use of data insights to work out the value perception priorities for your own Customers. While all seven levers must be activated, some will be more relevant than others to your clientele.
Show shoppers that you understand their pursuit of value by totaling and calling attention to whole-basket savings on your receipts.
Reduce dwell time, exposure worry, and promote value through clear directional and aisle signage that makes shopping faster and easier.
To learn more about retail strategies beyond the virus, and how retailers should manage assortments, register now for our live webinar series, Customer First Retail and COVID-19: Life After the Curve.
---
[1] Macro-economic determinants of consumer price knowledge.  International Journal of Research in Marketing 18 (4): 341–355, 2001
Insights
The latest insights from our experts around the world