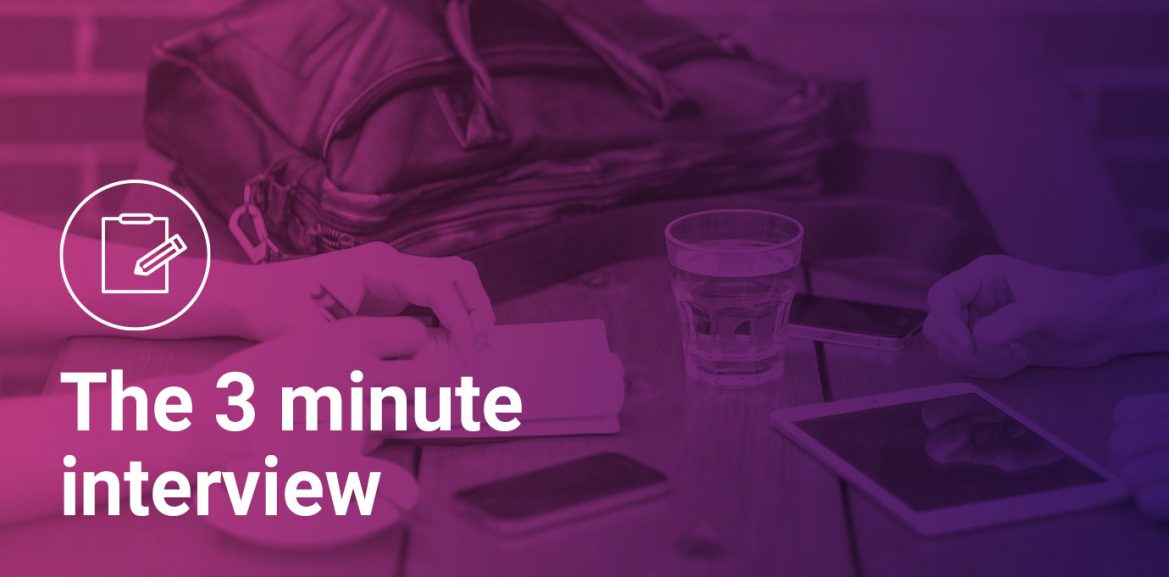 With so many challenges facing retailers across the globe, it's hardly surprising that price wars have been intensifying, as retailers strive to preserve or increase market share. However, 'price matching' strategies that follow the competition are not a sustainable route to growth and simply create a 'race to the bottom'. To better understand how retailers can avoid getting caught in price wars, this month we spoke to Rogerio Aversa, Price & Promotions Capability Director for dunnhumby in the LATAM region, to learn more about bringing the customer into pricing decisions.
With constant pressure for retailers to improve margins and reduce costs through efficiencies, what do you think are the key enablers to help them achieve this?
Look at your own customers and figure out what drives his/her satisfaction in choosing "you" as their preferred retailer: Is it about Price? Promotions? Personalized Offers? Assortment? Private Label? Or the in-Store Experience? Use this knowledge to set up your goals.
Segment your customers according to their price sensitivity, so it shows how customers behave differently to price changes across geography, price zones and categories. As a result, retailers will be surprised by the number of their customers whose main motivation for shopping is not necessarily price, which means potential margin savings.
Setting up the KVI (Key Value Item) list, which is a small set of products to apply price cuts that will have a disproportionately large effect on your value perception. Keep building a broader view by defining which categories your customers care about the most to pick and prioritize the categories that need to be more competitive.
Define pricing rules using customer prioritization, competitive positioning, product roles and financial objectives. Periodically revisit the policy and make tweaks according to the impacts on different customer segments. Once a retailer gets all this in place, it's time to optimize pricing and promotions with the help of scientific models and robust tools to improve price perception and drive stronger commercial outcomes.
This strategy worked exceptionally well for one of our North American retail partners. By focusing on products important to their customers' price perception rather than lowering prices across the board to match the price leader, they experienced 95% sales growth over 10 years. Their prices remain 10% higher than the price leader. In addition, this approach increased the weekly spend of their loyal customers – who now contribute 21% to overall revenue, up from 16%.
What do you see being the biggest challenge that retailers face when optimising pricing and promotional strategies?
Probably the biggest challenge for retailers is understanding how and where to make intelligent trade-offs between price and promotion.  First, it's important to set up the right pricing strategy for a category or product, deciding on a route like EDLP (Every Day Low Price), Hi-Lo (High – Low) or any other. When setting base prices, every penny a retailer invests in a lower price for one product is typically a penny the retailer can't invest in a lower everyday price for another product.
Similarly, every penny a retailer invests in a deep-discount promotion is a penny the retailer can't invest in a lower everyday price for the same product (or another product).  Even when receiving vendor funding for promotions, applying that funding to lower promoted prices may result in higher everyday costs from the vendor and therefore higher everyday prices for customers.
In short, retailers must understand where to make intelligent trade-offs between price and promotion, balancing how frequently and how deep to promote with the right level of competitiveness on everyday prices, both for individual products and across products. It's not a simple thing to do without the right data and tools to understand what's having the greatest impact long-term.
Another challenge for retailers is having visibility of promotions planning and execution when setting up the pricing for products and categories. Many don't end up achieving their financial targets (revenue, profit or margin), because without visibility on promotions planning, sales and profitability can be impacted due to cannibalization.
Tell us a little bit about how the Price & Promotions team at dunnhumby helps retailers win.
Not only do we assist more than 70 Retailers around the world with their pricing and promotional challenges, we also oversee specific P&P software implementation for at least 40 retailers, and our expertise in this area is a unique combination of experience, methodology and best practices developed in the last 30 years.  Our approach provides the strategic guidance to delight Customers, and the right tools to execute with excellence, side by side with the retailer through the entire project lifecycle.
What do you think will be the biggest change in P&P technology / solutions in the next 2 years?
A lot has been invested in the last 5 or 10 years in statistical models, machine learning and artificial intelligence for getting the best optimal Price, but I believe in the near future huge investment will be made in the area of Promotional Optimization, making it far simpler to determine the best discount to run on a personalized offer or create the best set of promotions to drive more traffic, more sales or more profitability in a campaign.
Want to improve your Price & Promotions capability to drive more customers to generate revenue, profit and margin without cutting the prices across the board? The P&P team at dunnhumby can help. Contact us to find out more.
Insights
The latest insights from our experts around the world