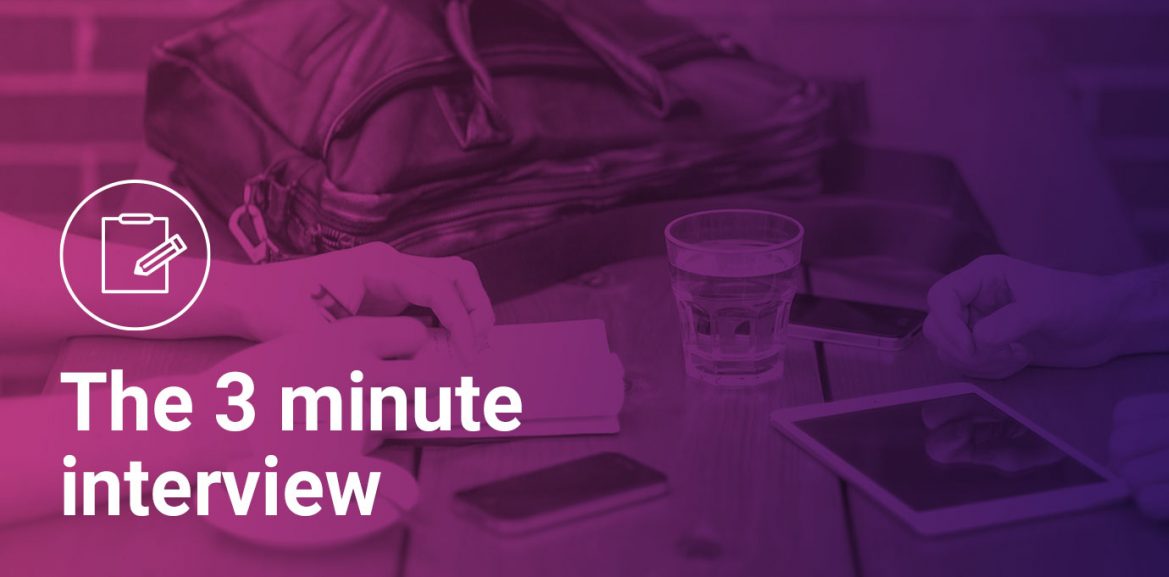 As consumers' lives are becoming increasingly mobile, and the shopping journey becomes more complex and less linear, selecting the right media is essential for brand success. That's why this month, for our 3 minute interview, we talked with Tanguy Pincemin, Managing Director for Media in Europe, to learn more about the trends that will dominate the retail media market, and how these will impact retailers and brands.
What are the greatest opportunities and challenges for retailers and brands in the EMEA region at the moment?
The challenges in retail are well known – balancing shrinking margins with increasing operating costs and a stream of new competition in terms of online players. For traditional grocery retailers in particular, the growth of discount chains such as Aldi and Lidl is a concern, with nearly a 13% market share vs the 4% they had a decade ago. By 2023 they are predicted to operate a greater floor space in Europe than all existing hypermarkets combined. And as their highly competitive prices continue to drive popularity with shoppers, traditional retailers will be forced to look closely at their own value propositions and seek to differentiate their offer to remain relevant.
We're also witnessing a growing number of alliances and partnerships between retailers, which allows greater buying power and lower costs.  Another key strategic move to optimise operations and secure market share.
Data is driving the greatest opportunity for brands, as it creates a new value chain built around the Customer. The proliferation of customer data, generated by numerous touchpoints both online and offline, and the increased technical capabilities to enable harnessing of these different data sources is opening up new ways for targeting consumers, based on granular behavioural insights. With data powering new business models which are built around personalization of the user experience, brands can create engagement on new levels.
With shopper behaviour changing, what factors do you think retailers and brands should prioritise?
Mobile is now the critical touchpoint for online purchasing and customer engagement for many consumers, particularly in European countries with high smartphone penetration such as the Nordics and with rapid mobile growth such as Spain. To ensure they provide a seamless experience for customers as they move between digital and physical shopping environments, retailers need to make sure this channel features prominently in their strategies.
Also, as the digital environment becomes increasingly busy, and brand visibility becomes more challenging, it's even more important for brands to be harnessing media more effectively to target the right audience with the right message at the right time. As the physical store environment begins to change, with retailers dedicating more floor space to experiences, brands need to start using stores as showcasing stages in order to drive engagement both online and offline. Increasingly retailers and brands should be providing proximity, speed, reliability and convenience to succeed with shoppers, ultimately giving greater choice with ordering, purchasing and fulfilment processes.
And, of course with data now being the enabler for optimization across all elements of retail from supply chain to marketing, retailers and brands can't afford not to adopt data-driven approaches for their strategic decision-making.
Why is retail media becoming so important for brands?
Every brand wants to increase loyalty and grow their sales, and one of the best ways to do this is to connect with shoppers at multiple touchpoints along the shopping journey.  While we know that more than 75% of grocery shoppers make purchase decisions at shelf, the consideration phase does not simply start and end in-store. As much as 56% of in-store sales are influenced by digital interactions[1], meaning that brands need to be reaching shoppers in different ways, in different channels. Delivering exceptional, personalised experiences from sofa to store is essential.
Integrated retail media enables brands to make a greater impact and create a consistent shopper experience via many channels, driving brand preference and purchase intention. Multi-touch attribution measurement helps brands understand the impact of their campaigns on customer buying behavior. By learning and improving with each campaign evaluation, brands will optimise reach, engagement and sales.
What are the biggest trends in retail media and how do you expect the market to change in the near future?
As it continues to grow, Amazon will gain more and more importance in the retail media space in Europe, competing with Google and Facebook as a desired top advertising platform for brands. As the media landscape changes, brands will want to diversify their presence and advertise on other media platforms. This opens up the opportunity for real growth in the retail media space.
Looking at how retailers are evolving, particularly in their ability to collect customer data from many touchpoints in the shopping journey, it's likely that more of them will take a closer look at either starting their own retail media business or scaling up their existing media operations. By maximizing their data and store real-estate assets, they will not only open up a significant new revenue stream, (generating predicted additional income of up to 1% of their total sales) but will create a media platform that can cover the full customer journey – from digital, to non-digital, to store.
In the end, the consumer will be the biggest winner, if brands and retailers can work in sync to deliver a much more relevant and personalized shopping experience using customer data science to drive action based on true insights.
---
Insights
The latest insights from our experts around the world