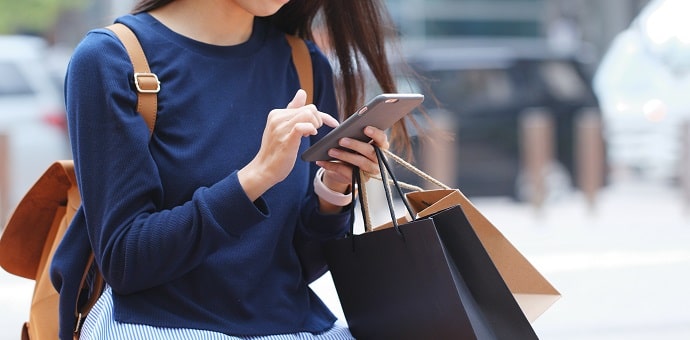 This is the first in a new series of blogs exploring the deep foundations that sit beneath a successful Retail Media operation. This week, we take a look at the Retail Media "decision makers" – the key people likely to be involved, the roles they play, and what they stand to gain from a successful implementation.
It's been around 50 years since Retailers first realised the value of selling in-store space to suppliers. In checkouts, aisles, and other underutilised spaces, forward-thinking Retailers saw commercial goldmines. Once-redundant areas were soon adorned with posters and placards promoting not just store-driven discounts, but specific offers from brands whose products could be found lining those very same locations.
These early Retail Media offerings were simple but highly profitable, creative and commercial savvy turning once-dead space into literal gold.
Half a century on, the situation is a little different. While 'traditional' channels like in-store displays, magazines, coupons and leaflets continue to be used, they have been complemented by data-driven, hyper-personalised services like websites and apps that can reach and inspire consumers wherever they are. And while these new channels offer new opportunities for targeting and measurement, of course, they also bring added complexity. As a result, what was once a largely self-contained practice is now a multidisciplinary, interdepartmental concern.
To win at Retail Media today, new skills and new technologies are needed, and key stakeholders from across the organisation will have roles to play and much to say about how things come together. But while the scale of the challenge is much greater, so too is the opportunity – with everyone involved having much to gain.
Let's take a look at some of the key players in Retail Media, why they're involved, and what's on offer for those that get it right.
Chief Executive Officer (CEO)
With almost every department having a role to play in Retail Media, the CEO needs to act not just as the ultimate decision maker but as the primary executive sponsor as well. Retail Media is a primarily Customer-centric practice, one which seeks to generate additional revenues and profits while also improving the quality of the offering to shoppers. Offering a potential "win-win-win" scenario to Retailers, it should be front of mind for the CEO.
How do they benefit?
As simply and powerfully as one might expect – by driving the creation of an evolved enterprise, one that utilises the power of its data to deliver a better experience for Customers, suppliers and shareholders alike.
Chief Marketing Officer (CMO)
Today's greatest Retail Media operations are built by putting Customer data and Customer needs at the core, providing advertisers with the ability to address genuine Customer demand in real-time. As a result, overall responsibility for Retail Media activity in many grocery businesses has begun to shift towards the CMO and their team.
How do they benefit?
Offering a chance to track return on spend with a heretofore unobtainable degree of granularity, the significant contribution that Retail Media can make to the bottom line also provides CMOs with the chance to showcase the very direct contribution their activities have made to customer uplift – both for their own business, and for their CPG partners. Vitally, Retail Media provides marketers with the chance to redefine the quality of their Customer experience, creating engaging and personalised loyalty-building campaigns.
Chief Commercial Officer (CCO)
CCOs have typically leveraged media inventory as a key part of historical trade negotiations – offering suppliers additional display space in exchange for reduced wholesale costs, for instance. While the changing dynamics of Retail Media have seen that power begin to shift towards the marketing department, the majority of commercial teams today still hold the Retail Media reins.
How do they benefit?
While commercial teams may fear the loss of some of their raw bargaining power, they actually have much to gain from a customer-centric approach to Retail Media. Data-driven ad sales offer commercial teams greater transparency, better intelligence and a much clearer link between ad campaign and end purchase – giving them a stronger platform from which to engage suppliers in the future.
Chief Financial Officer (CFO)
Getting a Retail Media function up and running is likely to require some degree of investment – something that any CFO will need to be onside with. The specifics of that expenditure will vary from business to business, but from talent acquisition to technological additions, the finance team will want to know that any outgoings will show a return within a reasonable timeframe.
How do they benefit?
Data monetisation is an integral element of Retail Media. Giving advertisers the ability to tap into the wealth of Customer data that Retailers hold can prove to be a profitable endeavour, boosting revenues and ad sales alike with smarter, more personalised campaigns. While there may be costs associated with the setup of a Retail Media function, the end product is usually a significant profit driver, high margins delivering major returns that can then be used to invest in core business activities.
Chief Technology Officer, Chief Information Officer or Chief Digital Officer (CTO/CIO/CDO)
Taking the time to bring the CTO into the Retail Media conversation is a must. Not only can the CTO and their team provide valuable insight into how existing channels might need to be adapted, opportunities like data monetisation, programmatic targeting and more will need input and governance from those closest to them.
How do they benefit?
For CTOs, Retail Media represents a chance to demonstrate just how hard some of their most important assets can work to the benefit of the business. With many Retailers investing heavily into digital over the past few years, Retail Media can help to offset some of those costs and maximise the value of those channels. Technology teams are likely to see significant improvements to their data quality as part of a Retail Media deployment, too, something that can be utilised to aid in their understanding of – and service to – customers.
Mapping out a Retail Media programme is about more than just calculating the potential gains. As our own Rapid Discovery programmes have taught us again and again, spending the time to understand the differing needs of all of the stakeholders involved can help to build a much stronger and more comprehensive case for moving forwards.
Continuing that theme, in our next post in this series, we'll be taking an in-depth look at where to start with your Retail Media business case.
Insights
The latest insights from our experts around the world