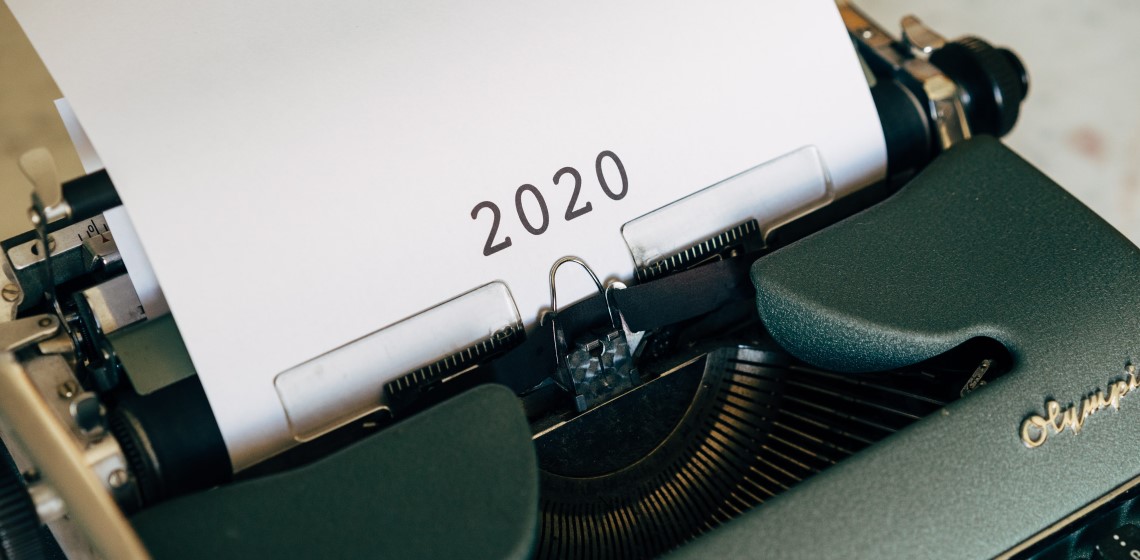 Looking back at our yearly predictions is always one of my favorite articles of the year. However, this year we were presented with an entirely new challenge, which did not make our 2020 prediction list. Covid-19 completely changed everything about our modern ways of life and had a particularly profound impact on retail.
When I wrote our retail trend predictions for 2020 Covid-19 was just starting to make the news. A few months later and we were in a near global lockdown. What I find most remarkable is how adaptable we turned out to be and how normal our new ways of operating have become.
Was our collective response perfect? Far from it. But we shouldn't lose sight of some of the amazing achievements and adaptations we have made. Everything from telehealth, to remote work, to closing major roadways in some of the world's largest cities so that we can enjoy the benefit of outdoor dining. I was quite worried about how my children would adapt, but it turns out they are the most adaptable of all.
I think we also rediscovered how important the local Grocery store is to our communities. The least cool of all retail verticals, it turns out, is the most important. With the emergence of new retail business models and verticals over the last decade we took for granted the grocery store, who proved that they can adapt as quickly and effectively as anyone.
With that said, did our predictions stand a chance? Not as bad as you would think.
Prediction: The Store of the Future moves out of pilot
Here is what we said:
"As more purchases move to digital channels, we expect dollars spent on new store expansion to be redirected to reimagining the highest performing locations, giving consumers a new experience and a reason to come in-store."
Beyond just plexiglass barriers and one-way aisles, we actually saw a tremendous investment in the expansion of new store formats. 7-Eleven expanded on their concept store, opening their fifth Evolution Store in the US with more planned for 2021.
"We have learned a lot since we opened our first Evolution Store in early 2019, most importantly, that convenience shoppers love the concept and its unique product mix," said Chris Tanco, 7‑Eleven executive vice president and chief operating officer. "The 'Sylvan | Thirty' store wildly exceeded our expectations, with sales three times what we originally projected. We've learned what resonates with customers and already incorporated our learnings into new and existing 7‑Eleven stores across the system."¹
In Asia, we have seen the phone become the new store front with the physical store becoming a showroom for what is possible. And then there is of course Amazon, who launched the 'Amazon Dash Cart' which lets shoppers forgo the store's cashiers by automatically detecting items in the card and charging them via their online account.
This transitions us nicely to our next predicted trend…
Prediction: Amazon's foray into grocery will ramp up
Here is what we said:
"Amazon has hinted for many months that they were going to launch an independent line of brick and mortar grocery stores, separate from Whole Foods Market stores they currently own. We now know the first location will be in the Woodland Hills area of Los Angeles. What we don't know is how many more are planned."
Covid-19 may have slowed down their physical retail expansion slightly but not entirely. We now know that their large format grocery stores are called Amazon Fresh and are roughly the size of a Whole Foods Market store. We also know that beyond the Woodland Hills location they have also launched in Irvine with others surely on the way.
Currently, Amazon's US physical food retail locations include 487 Whole Foods Markets, two Amazon Fresh grocery stores, two Amazon Go Grocery stores (in Seattle and Redmond, Washington, about 10,000 square feet each), and 26 Amazon Go cashier-less convenience stores.²
Expect this trend to continue at pace in the coming year.
Prediction: Data privacy legislation goes global
Here is what we said:
"In 2018 the EU implemented the GDPR (General Data Protection Regulation), a first-of-its-kind, sweeping data privacy law. We're now seeing this trend extend globally as many other countries start to follow suit."
As predicted the US launched their expanded data protection regulations with CCPA in California. However, other states have now followed suite with the states of Nevada and Maine launching similar regulations. If more states continue to enact similar regulations, expect a federal push to reduce interstate complexity in line with GDPR.
Brazil and India have also stepped up with Lei Geral de Proteção de Dados (LGPD) and Personal Data Protection Bill (PDPB), both modelled on GDPR.³
Other regulations to note are South Africa's Protection of Personal Information Act (POPIA), the National Institute of Standards and Technology's (NIST) Privacy Framework and the Asia-Pacific Economic Cooperation's (APEC) Cross-Border Privacy Rules (CBPR).
Prediction: More retailers become venture capitalists
Here is what we said:
"We have seen several retailers begin to leverage venture capital as a means of aligning and building a stronger long-term relationship. In 2020, we expect more retailers to leverage this capability to gain a competitive advantage and greater insight into the emerging trends in the industry."
Woolworths and Starbucks both launched funds to invest in innovative new technologies and Albertsons teamed up with venture capital fund Greycroft to launch a $50 million venture fund for investing in emerging companies and technologies in the grocery sector.
There have also been far fewer public investments led by many large retailers as they look to continue to align with new technologies and keep up with the ever-changing landscape.
A year like no other
Adapting to Covid-19 has undoubtedly been a huge priority for grocery retailers this year, but the investment in technology has continued, whether through investment or implementation in-store, and gives us an idea of how retail will begin to look in coming years.
But with all the talk of innovation and tech, it's important to remember the humans behind it all. From the shop floor to the supply chain, grocery retailers have served their communities throughout the pandemic, often under immense pressure, and have kept nations fed. As we near the end of a tumultuous year, grocery retailers shouldn't underestimate the importance of one of their most important assets: their people.
¹ https://risnews.com/new-retail-store-concepts-nike-ugg-7-eleven-foot-locker
² https://www.supermarketnews.com/retail-financial/second-amazon-fresh-supermarket-opens-its-doors
³ https://stealthbits.com/blog/growth-of-global-data-privacy-laws/
Insights
The latest insights from our experts around the world