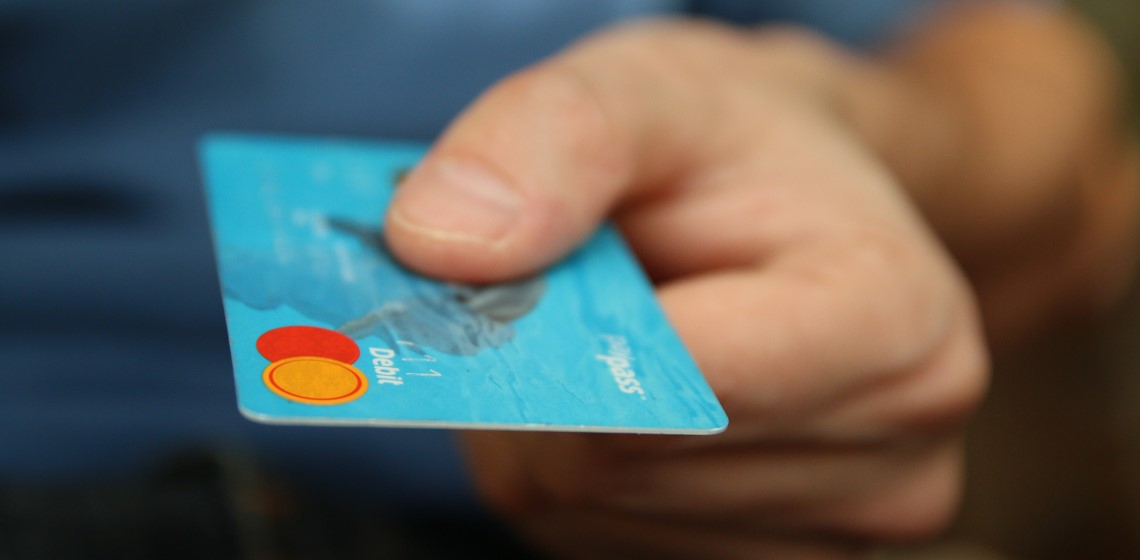 Retailers offering financial services is not a new concept; many have offered credit to their customers for over 100 years. In the early 1900s, several department stores in the US issued their own proprietary cards. However, these 'closed' cards were only accepted at their respective stores and their success was intrinsically linked to the retailer's performance. Much later, in the 1980s the US retailer Sears launched the extremely successful Discover card and it was a significant value driver for the group. However, as Sears' retail performance declined, so too did the success of the Discover card.
Grocery Retailers began to enter the Financial Services sector in the 1990s. There were several drivers behind this move:
Growing margin per customer, which had become 'compressed' in a highly competitive grocery marketplace
Building customer loyalty by growing retailer spend and visits per customer
Making the most of their strong brand equities
Using data from their newly established Loyalty Card schemes
Cross-selling to a highly loyal customer base
Interchange benefits from retailer transactions
Initially, credit cards were the first product launched. These offered a competitive interest rate along with loyalty card points for each transaction, which was the main differentiator in a crowded marketplace. Rather than offering 'closed' charge cards, their credit cards were 'open', accepted in merchants other than just the retailer.
Today, hundreds of grocery retailers across the globe offer credit cards to their customers, either white label cards through operators such Comenity in North America; as a joint venture with a banking partner; or as a bank in their own right, such as Tesco Bank and Sainsbury's Bank in the UK. Indeed, most have been extremely successful, stealing market share from existing credit card providers and growing spend in their stores.
Many retailers have expanded their product suite as customers have become more comfortable with buying financial services products from a supermarket. They started by selling simple products such as general insurance, unsecured loans and savings before launching more considered products such as life insurance, simple investments and mortgages (via intermediaries). However, selling mortgages in the current climate of hyper-low interest rates has made the market extremely competitive with lower profits, and in the UK Tesco and Sainsbury's have both pulled out of the market in recent months.
So, now that Grocery Retailers is an established financial services sub-sector, what can Retailers learn from their success (and failures) to win in this market?
Build a balanced product portfolio between interest and commission-based products
Credit cards are the natural first product to launch. However, with default rates predicted to increase significantly in the next 12-18 months due to the pandemic it's important to have a balanced portfolio of commission-based insurance products to offset any losses from interest-based products. In fact, shopping behaviour is a good predictor of insurance risk and can augment existing pricing models, enabling better prices for customers and top- and bottom-line growth for the business.
Partner with financial institutions that share a customer-centric culture
Traditionally, Retailers are more customer focused than financial services providers. They invest differentially in strategic customer groups, make decisions that fulfil target customer needs and balance these needs equally with the business' needs. Whereas financial institutions are typically product siloed, reactive and focus on the short term.

Given the customer relationship will be with the Retailer brand, their partner must share a similar customer-centric mindset. Rewarding loyalty with multi-product and multi-year discounts and developing products that meet the Retailer's customer needs (rather than a simple white label product) are some examples of customer-centric strategies.

Create a customer data platform by combining supermarket, bank and bureau data
Shopping data is a significant competitive advantage that retailers possess. When combined with traditional banking and insurance data and with credit bureau data it provides a near 300° view of customer behaviour. This single customer view enables significantly richer customer insight which can lead to better acquisition and customer lifetime value, augmented risk assessment and deeper customer relationships.
Build a 1-2-1, always-on marketing engine to respond to customer needs when they arise
Purchases in a supermarket correlate well with a financial need. Buying pet food for the first time suggests a new pet in the household and a potential pet insurance need; purchasing travel products indicates an imminent holiday, thus a travel money or travel insurance need. Also, undertaking a main shop in a new store more than twice tells us the customer has likely moved home. With all the associated costs of moving home there are potentially lending product needs here.

By building a marketing engine that can respond automatically to a set of behavioural triggers, providers can ensure their marketing is timely and personalised leading to a more effective and efficient communication strategy.

Price will always play a role in customer acquisition, but it shouldn't be the only role
As a challenger brand it is a natural urge to win new business quickly. Competing on price is the most effective strategy given financial services is a commoditised and price-sensitive marketplace. However, relying solely on price to win share is a dangerous game as you are likely to attract customers with a switching mindset who will attrite at the end of their term. This creates a 'leaky bucket' where to maintain share you must win an equal number of new customers to keep the 'bucket' full. Acquiring a new customer can cost five times more than retaining an existing customer so this strategy becomes an expensive one.

Understanding the drivers of acquisition and loyalty can help you build propositions that meet customers' needs and improve retention and cross-sales. Also, identifying customers that are more loyal by nature can improve targeting and longer-term customer value.

Ensure the customer proposition fully leverages the benefit of the supermarket relationship
Loyalty points and discounts in the supermarket is the obvious mechanic to compete for new business. However, in some markets the points benefit has been diluted recently as the cost to fund these has increased.

The insight collated from shopping behaviour, both in and out of store, creates a rich understanding of customers' behaviours and needs. These can be used to offer personalised and timely offers at the supermarket and with third parties.

This ecosystem of benefits can be jointly funded by suppliers, the retailer and the financial services business. However, to enable joint funding it is important to have the necessary insight on category/product purchase behaviour to help build the business case and subsequently assess campaign effectiveness.

Shopping behaviour is a reliable indicator of credit risk and can complement the credit decision process
dunnhumby has demonstrated in multiple countries that shopping data is a good predictor of credit risk and the benefits of this are significant in both developing and developed markets.

In developing markets where credit bureau data does not have universal coverage, it can be used to widen a Retailer's addressable market by providing a risk assessment on customers who are 'unbanked' and do not have a credit history. In markets where credit bureau coverage is wide, shopping data can be used to aid inbound decisions, such as moving marginal declines to accepts.

Outbound marketing can also benefit by sending customers pre-approved targeted communications to customers. Sales response of these campaigns is traditionally much higher than generic communications and they bypass the need to pay a credit bureau company to pre-approve customers.

Evaluate the lifetime value of the customer relationship
Customer Lifetime Value (CLV) is the present value of the future cash flows or the value of business attributed to the customers throughout their relationship with the company. It considers the value derived from the banking product, the incremental uplift in store spend attributed to the banking relationship and the value of other services the retailer might offer such as telecoms, utilities, payments etc.

CLV informs customer investment and planning strategies such as retention and cross-sales; provides inputs for personalisation science; and is an important segmentation for insight and reporting.

Keep it simple
The allure to become a full-service bank is extremely expensive and highly competitive. In recent years we've seen some retailers launch current accounts and mortgages, but they have struggled to gain traction. Operationally they are expensive to manage, and the market is well served by large, established players who can compete effectively in a low interest rate environment.

Also, customers want retailers to provide simple products that are clearly communicated with no hidden fees or charges. They expect to buy or service products in channels that are easy to use and for marketing to be empathetic, responsive and relevant.

The stores are still the cheapest channel to build awareness and cut through
Millions of customers shop in retailers each week and this remains the cheapest and most natural channel to raise awareness of financial services products. However, customers are generally in a shopping mindset so to get cut through consider promoting the products in areas of high dwell time such as the checkouts or where there are natural product adjacencies such as car magazines and car loans, pet food and pet insurance etc.

Consider the store as part of a 'communication journey'. Its primary role should be to simply raise awareness and build interest. Other channels should be used to create desire, leading to action. This tends to be at home when the customer is more likely to be a financial decision mindset.

Finally, having a single customer view, combining banking, supermarket and credit bureau data, also enables better store prioritisation. The enhanced insight can not only inform marketing placement but also large CapEx decisions where a banking bureau or sales force is required. By identifying stores where the customer need and demand is greatest, retailers can ensure they use the store estate strategically to grow their financial services business.
dunnhumby has a wealth of experience of helping retailers with all the above strategies; get in touch with us here to find out more.
Insights
The latest insights from our experts around the world