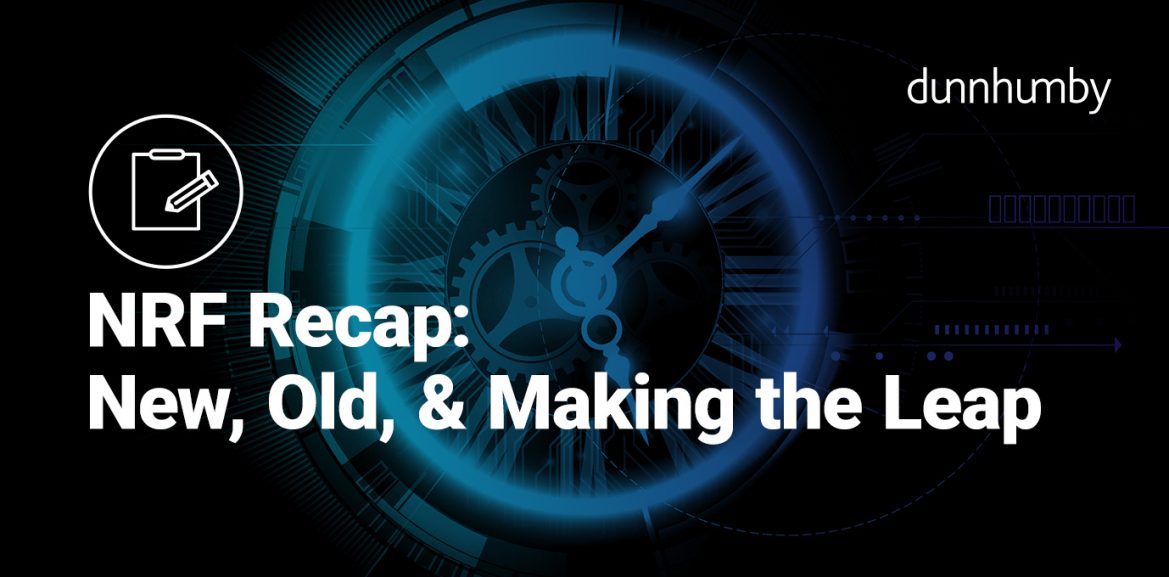 This was my 5th straight NRF and every year there tends to be one big new trend that stands out among the rest. Sometimes these trends have staying power and sometimes, like the iBeacon wave of 2015, they disappear.
For 2020, we take a look at what new trends emerged, which ones disappeared, and which ones are finally making the leap.
New
For the past few years, led by pioneer in the space, Bossa Nova Robotics, Robots have been showing their face at NRF. However, in 2020, they finally emerged as the hot new trend. Not just confined to the innovation area but spread across all three floors of the Javits.
The hype is understandable as they hope to help solve out of stocks, pick and pack your products, and in some cases, deliver those products to your home. The volume of innovation in this space is compelling and is predicted to make a significant impact on the retail ecosystem. According to ABI Research, the retail industry is expected to purchase more than 150,000 robots by 2025. Time will tell if it has staying power.
Old
Sorry "Big Data" but your time has passed. At least as a phrase and marketing term. You can now join the likes of mCommerce and web 2.0. Unfortunately, the term "A.I." has stepped in to fill the void for all things big data. This is unfortunate because there are legitimate uses and advancements within the A.I. field that will materially impact retail. Machine vision and machine learning are two of the biggest. As of now it is being used more as a marketing term than an actual capability. Deciphering the real from the buzz will be a challenge for many in retail.
Making the Leap
Video Analytics and Machine Vision has worked its way through the hype cycle. Five years ago, we had our first surge in this space but the economics never aligned to the value it was adding. However, recent changes in the market are helping this space re-emerge. The first is the growth in frictionless checkout, which leverages video technology in the checkout process. Companies such as Trigo Vision and Standard Cognition along with Amazon's Go stores, are helping to advance these technologies.
The second contributing factor is the quality of CCTV cameras. Over the last few years as the price of HD has come down, the quality of video feeds across retail has gone up. Where previous companies operating in this space leveraged their own hardware, the latest cohort can make use of existing hardware, completely changing the economics for potential buyers.
I still have my doubts that a company can grow big providing video analytics alone, however, the use cases and value has begun to expand and the potential of frictionless checkout is helping this trend finally make the leap.
Insights
The latest insights from our experts around the world