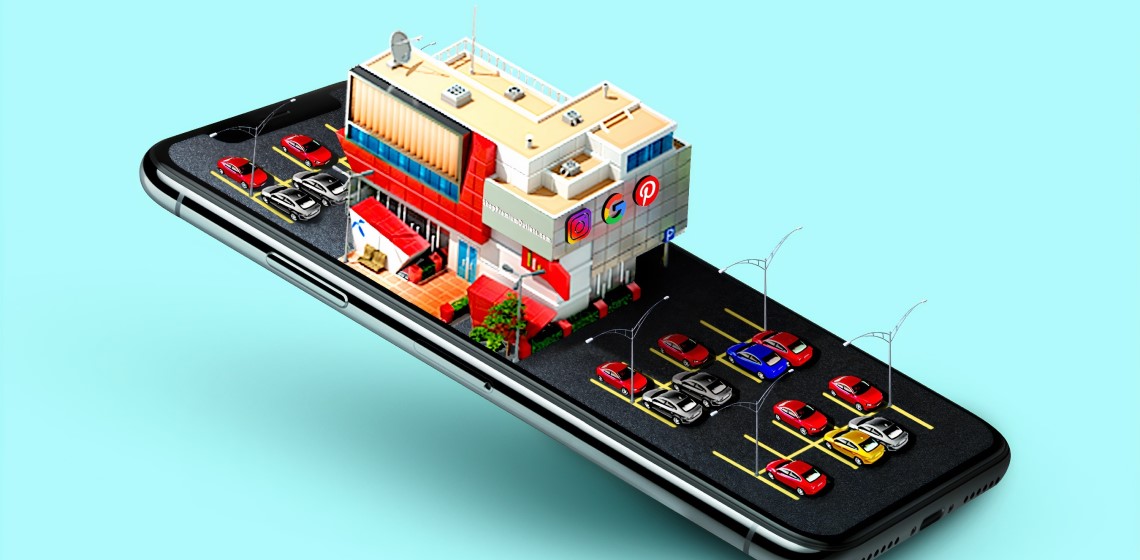 The demand for online grocery shopping has changed dramatically in the last six months, with sales increasing at the start of the pandemic, and showing little sign of returning to pre-COVID levels. But the pandemic has purely been an accelerator, and the momentum behind online grocery was gathering long before the virus began to spread.  
Retailers who are slow to embrace ecommerce will fall behind and need to adopt a strategy that puts online grocery shopping at the heart of the business. David Clements, Head of Retail at dunnhumby, gives his perspective on the top nine strategies that retailers should pursue to stay ahead online. 
1. Have a clear Customer strategy
First and most important is to have a clear customer strategy. Which customers are you really focusing your service on? What are you known for among your best customers? How can you accentuate your strengths online? 
With the switch to online groceries, Customers are proving to be mainly loyal to their preferred offline retailer. They'd rather use their usual grocery shopping place online because they know the products, prices and quality. Fewer than 10% of online users use multiple services – once they're happy, they tend to stick with the one service. 
2. Market your e-commerce to your instore customers 
Your strategy will likely focus on your most loyal shoppers for the service, as increasing their share of wallet is a key outcome from online service. 
Marketing e-commerce hard in store makes sense, using your existing in-store assets for low cost customer acquisition. Promote the services at checkouts, advertise on your distribution fleet, and include strong messages on your flyers and existing advertising. 
Don't worry about cannibalising your own business. Time and time again we see existing customers spending significantly more overall when retailers go online, both from your most loyal as well as less frequent shoppers. Customers want to use all channels, whether bricks or clicks. 
It's also critical to align the business and stores to promote online not as a separate channel but see it as an additional complementary channel. Incentives like the store manager seeing online sales in their numbers is key for success. 
Retailers need to think about omni-channel strategies to grow their overall market share rather than to think in channel silos; customers today are increasingly channel–agnostic and traditional retailers will face the risk of losing out to the e-commerce pure players, many of whom are now moving to develop their offline presence through brick and mortar outlets. 
3. Ease of Shopping and Instant Favourites 
The customer ordering journey must be easy and quick, and the first few shops are key. Grocery shopping is different to other online shopping experiences; many grocery shops have over 90 items per basket, compared to one or two items for other retail sectors. 
Quick and easy basket building is essential. Customers want to see their favourites instantly. And if you're a loyalty card holder, being able to see all the items you'd normally buy instore as soon as you register online is a huge advantage, meaning their first few shops may take just 20 minutes instead of over an hour. 
The search function is also a key piece to get right, as well as clear product descriptions and high-quality pictures. It's also critical to think mobile first – more and more shopping done on the move or scrolling on the sofa. Whatever your user journey, the first three or four shops are likely to lock customers in – or lose them. 
4. Go Big on Fresh 
Despite concerns to the contrary, online fresh categories over-index on fresh sales compared to stores; most online shoppers are large families who spend far more than average on fresh produce every week. 
Of course, fresh produce needs special care and attention to picking, temperature-controlled supply chain and delivery but when it's done well, it is the biggest driver of online loyalty. Do it badly, however, and you'll likely lose a customer for good. 
5. Convenience is King 
The "wherever and whenever you want it" mantra is key to a great experience with convenience the main driver for many customers adopting the online channel. Think one-hour delivery slots, same-day delivery and options of either picking up in-store or home delivery. 
Every day we see new headlines around the world. from expanded Click and Collect services to improved speed. In the US, Walmart now offer unlimited delivery for $98 a year and have partnered with Instacart on same-day delivery. In many built-up areas, Amazon can deliver within two hours through their Fresh, Prime Now and Wholefoods brands. In the UK, Tesco have expanded their click and collect offering to many more sites, including pickup from smaller convenience store locations. 
6. Reliability, reliability, reliability 
Underpinning a successful ecommerce business is the ability to deliver on-time, in-full and with a friendly service. Customers cite late deliveries and missing items without substitutes as the most common reasons for leaving or switching service.  
Setting outstanding operational performance metrics here is key. Your delivery teams are the face of your brand – so looking for friendly and helpful people is important when recruiting for the right talent. 
7. Same prices and offers as in store 
Customers don't expect different prices on the items they buy one week instore and the next online. It's fine to do a few 'internet special' prices, and if the service is good then customers will be happy to pay for delivery.  
Subscriptions or bulk-buying delivery slots at a discount also prove excellent ways to drive loyalty and a greater share of customer spend. 
8. Personalise the experience with Media 
Personalisation is not just a trend. It's an accelerator for growth. In fact, Mary Dillon, CEO of Ulta, says "we're looking at personalisation as the next frontier of loyalty" and at dunnhumby we agree. 
When done well, personalisation can accelerate sales and growth by delivering the most relevant communications and experiences for your customers. For one of our retailers, a 'Have you Forgotten?' online recommender saw a 60% conversion rate of adding an extra item to their basket and an impact on sales of over 2.5% from this single proposition.  
In addition the opportunity to build your Retail Media offer online enables new revenue opportunities, especially through sponsored recommendations and search, which can make a material difference to your channel contribution. When retailers think about building such media revenue streams, it's crucial not to affect experience: make it customer–centric, with positive customer experiences and connecting messages along the customer journey – whether instore, online or offline 
9. Focus on operational excellence 
Many retailers are increasingly making use of their existing assets, whether that be people, stores or systems. During the pandemic this has enabled many to be nimble, pick the right stores as delivery hubs, or adding automated microfulfilment centres and expanding use of multiskilled labour to help with picking and delivery to maximise efficiency. Key things to consider are: 
Using space in bigger stores as micro-fulfilment centres for automated picking of key lines – this helps increases pick rate significantly

 

 

Have the right measurement in place – whether pick rates per hour, on-time deliveries or mixing items. With the right KPIs in place retailers can drive the right results from teams, and using the right tech will only increase efficiency

 

Optimise pick in-store by m

ap

ping 

planograms into picking device

s

 to increase speed

 and 

pick by location 

 

S

plit

ting the 

store into 

different 

zone

s

, 

with 

each picker 

focusing on their own

 zone

 – apply

ing

 a w

arehouse slotting mentality 

to the

 shop floor

 

Run

ning

 an

 e

ffective staging area

 – once items are picked, 

consider 

how are they organised

, and 

load

 into the van 

in the order they'll be delivered

 to ensure seamless delivery

, 

o

ptimising time to load and reload vans

 
With all of this in mind, it's not too late to put a clear online strategy in place. While the Covid-19 pandemic has accelerated the growth of ecommerce, there's never been a better time to embrace a clear, Customer-first strategy for online grocery retail. 
Insights
The latest insights from our experts around the world