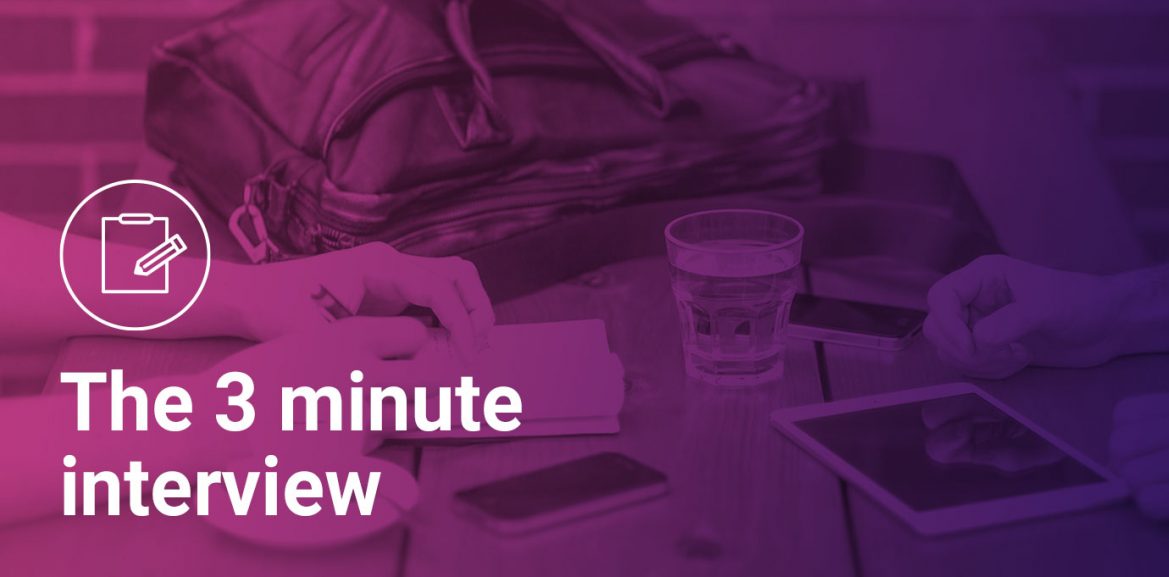 Much of the retail industry is talking about Digital Transformation and looking at how best to support their transition from the old to the new, with a minimum of pain. Maintaining legacy systems alongside cutting-edge technology creates an interesting challenge, so this month we talked to Denise Day, Chief Information Officer to get her views on how clever management of technology can drive operational efficiencies and enable smarter decision making.
With constant change in the technology landscape, what factors do you think retailers and brands need to prioritise in their efforts to modernise their processes and systems?
Where to start! This is a complex question to answer, as many of the main priorities are inter-connected.  However, these are the key questions retailers and brands should be asking themselves when it comes to keeping their technology fresh:
What hardware does your business run on, where is it located and how old is it? How is modernisation and renewal prioritised and funded?
How does data flow around the business? Where is data produced and stored and through which tools and systems is it consumed? How is it protected and secured?
What is the current operational support footprint?  Attributing value to efficiencies delivered through transformation makes for an easier business case.
Consider the end-user experience in everything. Creating simplicity, improving processes, making things faster, smarter and easier to use makes a big difference.
What role does science and innovation play in this space? Are these core strengths within your retail business? Is it clear when best to build, buy or partner to innovate and modernise?
How has the technology landscape of today impacted your business continuity? Much might be in the cloud, but the cloud is still a physical data centre with physical infrastructure, which requires secure processes and governance.
What do you think is the biggest game changer when it comes to enhanced technological experience?
Questions such as what data to keep, what to discard, how to secure and protect it – all are common conundrums facing our clients today. The variety of data points allows technology to leverage science in a wide range of contexts. It provides opportunities to model complex scenarios and test hypotheses. At the heart of this is Machine Learning (ML).  Allowing ML to determine the interplay of seemingly unconnected data points delivers surprising, and sometimes seemingly counter-intuitive results. But its power lies in the removal of natural human bias and instinct – allowing science to determine what is important and what is not in a given situation.
Modelling, theorising, testing, applying, enhancing and repeating complex science can now be managed dynamically, delivering modularity and scale. Having the ability to build and process on demand is becoming more and more important too.
Tell us a little bit about how the work of the technology services team helps clients win.
My team specifically supports, maintains, operates and renews the technology ecosystem to ensure our clients have access to the fastest, smartest customer data science to allow them to make informed business decisions, quickly and efficiently.
High availability of our services and platforms is critical to building a trusted relationship with clients, and is a key success measure that we monitor. There are aspects of the science we have developed for retailers and brands that is replicated in our own internal services and systems, for example improving the customer experience when engaging directly through the service desk. Embedding machine learning and chatbots to optimise our own systems, powered by data-driven science is hugely impactful – it helps to streamline processes, deliver fast first fixes, and helps to predict issues in order to remedy them using incident clustering and links to change.
What are your retail technology / infrastructure trend predictions for the next 12 months?
Legacy technology and the housing thereof will continue to be a thorny issue for businesses to wrestle with. To cloud or not to cloud, to go all in or not, how fast to make the move – the debate will continue to challenge not just retail, but many industries as they refresh their IT infrastructure.
On a positive note, technology and infrastructure developments will create greater improvements in the day-to-day working life of employees. It is already providing greater flexibility, powering smarter ways of working, and delivering optimised workflow processes.  My prediction is that it will elevate the employees' experience to more closely match that of an online shopper.
Insights
The latest insights from our experts around the world