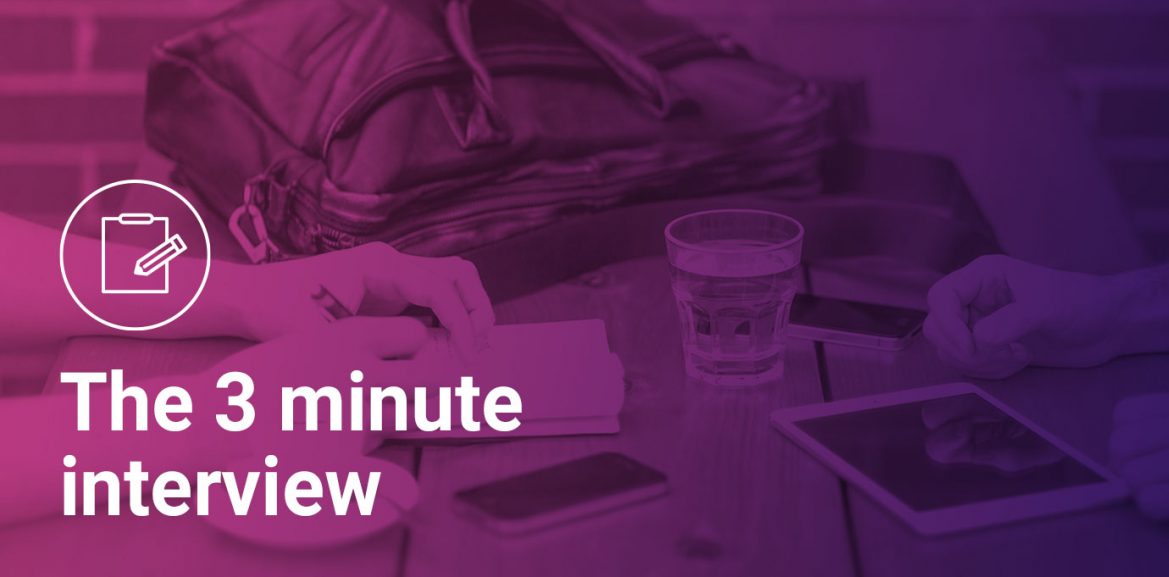 With disruptive pressures on the retail industry mounting, and advertising revenues playing a greater role in driving market dominance for players like Amazon, retail media is fast becoming an essential component of retail strategy. This month for our 3-minute interview, we talked to Jérôme Cochet, Global Managing Director for dunnhumby media to get the expert view on the untapped opportunities for retailers and brands to create meaningful engagements and build long term financial success…
With rapid and constant change in the media landscape, what should be the main priorities for retailers and brands?
Margins in retail, particularly grocery, are very thin and being continually eroded by pressures from discounters, pureplay and proliferation of channels brought about by digital. Everyone is focused on implementing efficiencies to realise savings where they can, but there is only so much you can cut. Finding new revenue streams is key to securing the future health of your business. Establishing a retail media eco-system utilising your owned media (in-store, point-of-sale and online) and customer data, is one way to monetise existing assets with a brand audience who are eager to extract better value from their advertising budgets and connect directly with those buying their products.
The opportunity is potentially huge – with retailers able to monetise 1% of their retail sales through advertising, which could translate into a profit contribution of 10-30%. Rather than battle with short-term tactics to boost numbers, retail media presents a real and viable option to secure sustainable growth for the longer term.
Brands may be facing slightly different challenges, but their priorities will be the same – to grow sales, loyalty and market share. The key to achieving this is for them to truly understanding their shoppers, how they behave, how they think, where, when and how they buy. Being able to personalise engagement and better measure the effect of marketing activities will have a noticeable impact on sales. Getting access to insights from first-party data will enable activation of more sophisticated communications strategies to consumers at the point of purchase or consideration.
What do you see as the biggest opportunity and the biggest barrier for retailers wanting to monetise their retail media assets?
The opportunity for revenue from retail media is enormous. I would encourage retailers reading this article to visit our media revenue calculator to see what the size of the prize could be for their business.
In terms of barriers, some of the greatest challenges for retailers wanting to monetise their retail assets are around the media operating model.
Firstly, they will need customer data to create shopper insights, as modern media planning is built on shopper insights. They'll need a robust customer strategy in place to fuel the communications planning. Secondly, they'll need the right tech and customer data insights to deliver the media through in-store and digital properties For some, this may best be handled through a partner agency who has the tech, systems and expertise in place, otherwise it can be a potentially costly and timely investment for a retailer, whose infrastructure is more focused on core services of buying and selling food and general merchandise. Thirdly, there is operational function – who will run the day-to-day campaign management to support the activity? And then finally, the sales and partnerships aspect – establishing operations for running the monetisation program and selling the media to a CPG and brand audience.
Ensuring your monetisation activity adheres to a Customer-First approach is key to creating a sustainable venture. If the customer experience is impacted negatively, your data asset could be at risk.
Tell us a little bit about how the media solutions at dunnhumby differ from the rest of market offerings.
If I had to pick one thing, I'd say our unique position intersecting the retail and media worlds, sets us firmly apart from others in this space. On one front weve been optimising the economics of retailers & CPGs relationships for a long time – nearly 30 years. On the other we understand the fast moving media ecosystem very well. Our technology, from real-time bidding, to the ability to ingest data at petabyte level, combined with unrivalled expertise in data management and personalisation is the secret weapon of the retail media industry that companies are only just discovering.
What are your media trend predictions for the next 12 months?
Despite concerns about ad fraud, we'll undoubtedly see an increase in brands' investment in digital media, as more entertainment is consumed on mobile devices. eMarketer predicts that 2019 will be the year that digital ad spend overtakes traditional ad spend for the first time.
As part of this trend, we'll see the duopoly of Facebook and Google continue, but Amazon will be keeping pace, as its advertising business grows, with brands becoming more interested in the behavioural targeting capabilities available through the Amazon platform.
And one of the biggest shifts will be retailers increasingly moving into the publishing world, as the opportunity for creating new revenue streams from their retail assets and customer data will start to take off. It's going to be a very exciting time for advertisers with so many new opportunities to reach consumers in more targeted ways than ever before.
Insights
The latest insights from our experts around the world