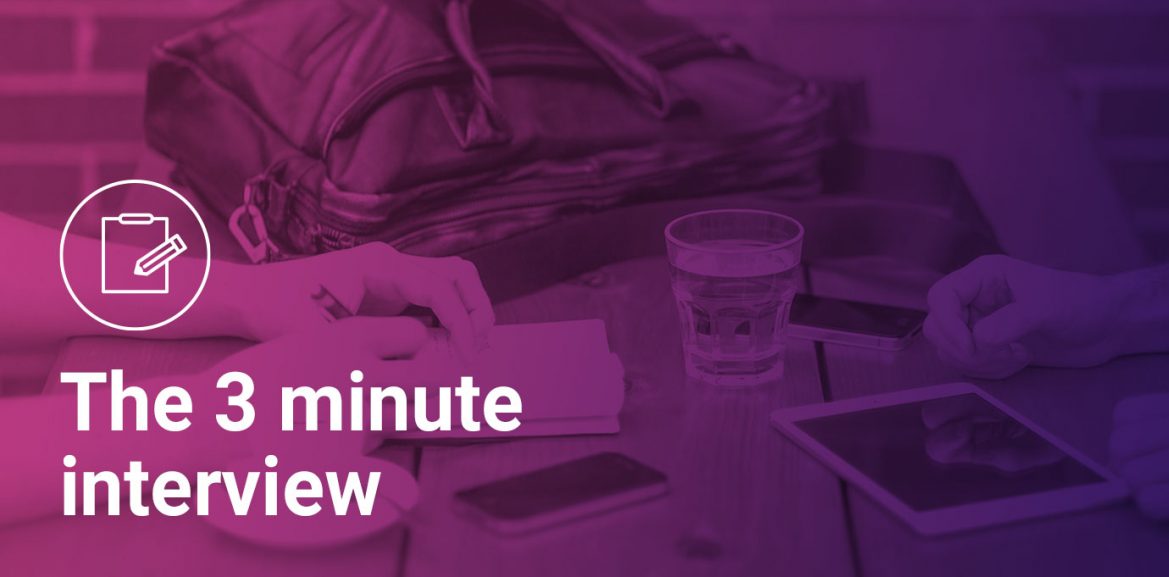 With so many traditional grocery retailers developing pharmacy propositions within their stores, Pharmacy retailers are experiencing significant impact on their sales and market share. Yet health and wellness has never been more important to consumers. This month, we talk with Tom Block, dunnhumby's Head of Retail Pharmacy, to find out how Pharmacy Retailers should be differentiating their offering to retain customers and look to capitalise on the growing trend to healthy living…
Pharmacy retail has broadened to cover a wider remit in terms of assortment and services. How can they stay relevant and true to their original purpose without losing customers to convenience?
In the US, many pharmacy chains began life as quite different businesses to what they are today, with tobacco, soda fountains, and general merchandise in addition to the Health & Beauty and prescription medicines you'd expect to find. Over the years they have focused their offerings but maintained a much larger selection of high-margin general merchandise and consumable items as their locations gave them a convenience advantage over other sectors which offered the same products with greater assortment and lower prices.  With the evolution of digital technologies and rapid delivery, that advantage has waned somewhat and retail pharmacies have sought to find new ways to differentiate. The most sophisticated companies have come to embody a much more comprehensive health and wellness offering. Rooted in the core elements of their business, it's a natural and obvious extension of their original mission that meet changing customer needs. The goal is to further strengthen relationships with the high-value health customers and incentivise them to leverage the pharmacy in different ways, and attract other like-minded individuals who see value in their offering.
What do you see as the biggest challenge that Pharmacy Retailers face in putting their Customers First?
The struggles that retail pharmacies face are in many ways similar to challenges seen in the grocery sector.  Costs are increasing, margins are compressing, technology and competition are whittling away at competitive advantages.  Many pharmacies are struggling with how to position themselves in the current retail environment and as a result, not communicating a clear proposition to consumers that can be reinforced with a customer-first approach.  The less sophisticated are heavily reliant on specific suppliers and product-focused ways of working, while those with more developed capabilities are often struggling with being all things to all people and executing an unclear message (e.g. are they a convenience store or a health destination).  Furthermore, many countries heavily regulate the prescription medicine businesses, which can impact the cost of products, who they can be sold to, and can impact the types of communication between the retail pharmacy and their customers.
With more traditional grocery retailers branching into health and drug services, what should Pharmacy retailers focus on to remain competitive?
While many countries still see a clear delineation between the offerings of grocers and drug stores; this gap has begun to close as retailers look to boost their revenues.  This is most prominent as grocers, mass merchants, and drug stores carry dedicated assortments of Health & Beauty categories and prescription pharmacies.  Retail pharmacies need to focus on how to best differentiate in order to remain competitive.  Armed with customer data, they can understand the spectrum of needs and how customers interact with their organization across all channels.  A greater understanding of the most valuable customers means the offering can be better tailored towards solutions for them.  In many cases, these are focused on beauty and infant care, and customers who are managing specific health conditions.  Products and services can be built around the customer needs and go very deep into providing added value.
Tell us a little bit about how dunnhumby can help retail pharmacies win.
Having a Pharmacy Sector Practice allows dunnhumby to have an objective view of the trends and innovation impacting the industry and provides our clients with an industry-leading, holistic set of solutions aligned to the challenges they face.  Many of our products and services utilized in the grocery sector apply to the 'front of store' (non-prescription) element of a pharmacy business.  We then layer industry expertise to maximize effectiveness of outcome for different scenarios – for example: the baby customer journey over time; how we engage each customer group appropriately; and the extreme focus on category optimization with small footprint stores.  We also create unique products for pharmacy retailers, such as Adherence Insights, a tool which allows for a deeper understanding of maintenance medication behaviour with identified opportunities to improve.
What are the biggest trends in Pharmacy retail that you've witnessed recently? What impact are they having on the industry and how should retailers respond?
One of our greatest assets is the global reach of dunnhumby and the breadth of perspective that it allows.  In EMEA and North America, the markets are quite mature and retailers are looking for new ways to grow beyond simply scaling their physical footprint.  Meanwhile, in Asia Pacific and LATAM regions, the markets and retailers are still growing rapidly through organic growth and acquisitions, much as the mature markets did 10-15 years ago.  For many established players, efficiency and scale are maximized and differentiation is the key to success.  They are stretching beyond products and into services that could redefine their role in the retail, health, and medical sectors; but are making investments that must shift customer behavior to succeed.  They are focusing on very specific high value customer groups that may leverage pharmacies as a more holistic one-stop healthcare shop vs the more traditional drugstore.
Less mature companies and markets will generate success with physical growth but must make the transition into customer first retailing quickly. The reason for this is the growth of digital innovation – the one constant that exists across all regions.  From the ability to interact directly with individual customers, to constantly growing capabilities in providing health and beauty services, digital propositions can help any Retail Pharmacy bring its customers along on the journey that reflects their strategic priorities.  Conversely, those that fail to develop their omnichannel capabilities risk being left behind as their customers feel disconnected and anonymous.
Insights
The latest insights from our experts around the world