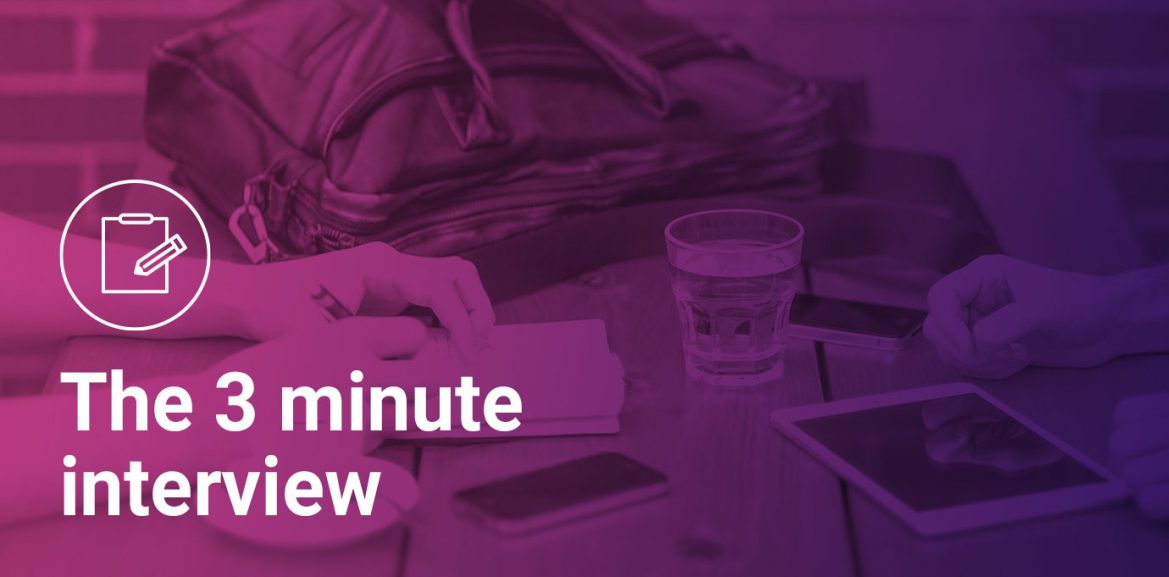 How can retailers ensure that their Customers have access to the right products on every shopping trip – that every experience is local and personal? It all starts with harnessing and integrating Customer data to derive actionable insights. This month for our 3-minute interview, we talked to Daniel Mattern, Capability Director for dunnhumby's Asia Pacific region, to learn more about the importance of their categories, investments and marketing activities.
Customer-centric rather than product-centric category management is key to driving category growth – but what should retailers prioritise to excel in this area?
Let's start with having the right end in mind. You want your customers to find what they want, when they want it, where they want it – whether this is in a physical store or a virtual one and at a price they perceive as fair.
The first thing you need to be great at is understanding. You need to obsess about your competitors less and about your customers more. Harness the power of the data to build unparalleled knowledge of the person whom your business has the honour to serve. Which categories and products matter most to them? What elements of a particular category proposition will make most difference to them – is it unbeatable price or exciting new products?
Armed with this knowledge, you need to decide how you want to win your customer's heart. You cannot be the best at everything – but you need to aim to be the best in something that is very relevant to your best customers. This is equally true for enterprise level strategy and daily activities. In terms of Category Management it means incorporating customer insight into decision-making every day, from which categories you should invest in or where they should be placed to how much money should be invested in price or innovations.
The third crucial thing is managing the change. A lot of strategies fail because they are not delivered consistently across all touchpoints. The plan needs to be tangible in every business activity and relevant for everyone in the company – and that means reflected in principles, policies, personal targets and success measures.
What do you see being the biggest challenge that retailers face in putting Customers First (particularly in APAC region)?
Catching up with customers of today and tomorrow! Customer needs and expectations have always been evolving but it's fair to say probably never so quickly. Already today's customers expect seamless integration of digital and physical, the majority of purchases start with browsing – but mostly still finish with picking a product in-store.
But change will be constant. This first generation of digital natives with always-connected gadgets will soon be the most influential shopper group. And retailers need to think now how to cope with their needs tomorrow and in the future.
Equally, many challenges reside within the organisations themselves. I would say the tendency to work in silos is one challenge facing many retailers around the globe, not just the APAC region. The siloed approach can cause any customer-first effort to fail – as it will not have a chance to reach the customer.
Tell us a little bit about how Category Management Capability Team at dunnhumby helps clients win.
Our mission is to help our clients make a positive change for their customers and ultimately their businesses.  By helping retailers understand client needs, we recommend the optimal solutions to address the particular problems they face. By starting with a category healthcheck, we can provide an objective assessment of their category management strengths and weaknesses and identify where are the biggest barriers to unlocking the potential of category growth.
What emerging trends do you see in the Category Management space? How do you think the discipline will evolve in the near future?
Well, as a self-confessed science and technology obsessive, I may be biased, but I can see how leveraging science and tech within the discipline of category management is creating change in a meaningful way. Retail is traditionally a very pragmatic business so rather than getting distracted by buzz around terms like AI, I would call out practical ways to address some of the same challenges I mentioned above. Like using digital changing booths, digital showrooms or smart mirrors to bridge the gap between the convenience of online and the assurance of physical shopping. Or using robots and drones in supply chain to alleviate labour force availability and cost challenges. Or using predictive science to help determine a customer's wants and needs – a trend we are driving in the industry.
Insights
The latest insights from our experts around the world