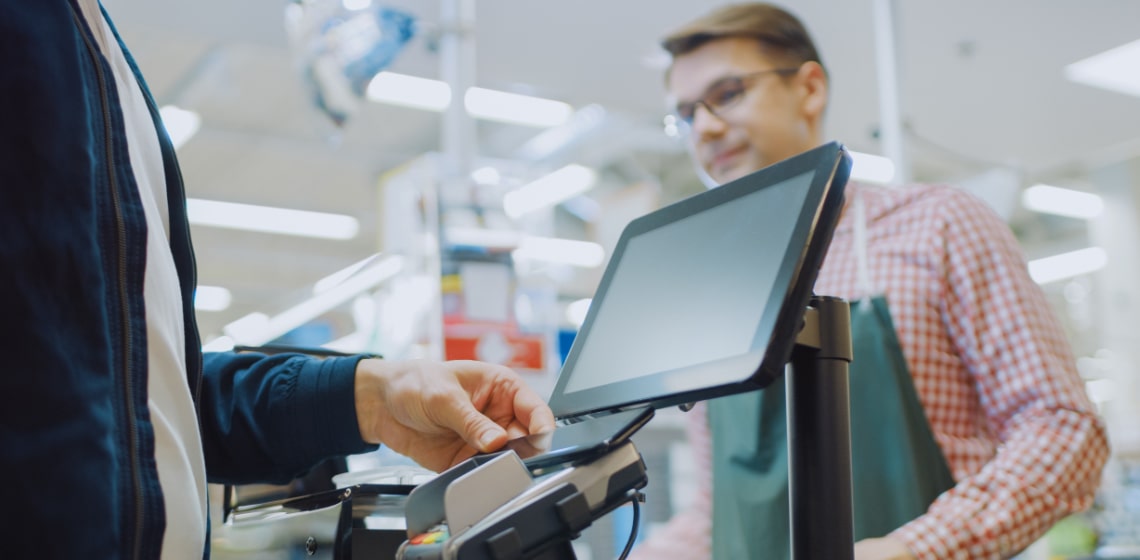 It's the beginning of a new year, and like many other folk in the retail industry, I will be gearing up for the annual pilgrimage to the NRF's Big Show. A window into what's hot in retail technology right now, although the event is not necessarily a true microcosm of all trends impacting the retail industry, it is a chance to view possible futures for retail. And as the start of a new decade, 2020 is already chock full of possible futures, including many we see gaining momentum in the coming year. Here are 4 we think will continue to change the face of retail…
The Store of the Future moves out of pilot
Retailers, such as Walmart, Starbucks, H&M, McDonalds, and many others have been operating concept stores for many years. They are a place to explore new uses of technology and innovative store layouts to create a unique customer experience.
We expect more and more of these concepts to go mainstream in 2020. Great examples already in play are mobile kiosk ordering at McDonalds or a complete shift in store format such as the Starbucks Reserve concept in Tokyo.
As more purchases move to digital channels, we expect dollars spent on new store expansion to be redirected to reimagining the highest performing locations, giving consumers a new experience and a reason to come in-store.
Amazon's foray into grocery will ramp up
Amazon has hinted for many months that they were going to launch an independent line of brick and mortar grocery stores, separate from Whole Foods Market stores they currently own. We now know the first location will be in the Woodland Hills area of Los Angeles. What we don't know is how many more are planned.
If we look at their history, which has mostly consisted of launching new delivery options, they tend to focus on a few select cities before doing a full rollout to all Prime territories. My sense is they will take the same approach and use the lessons learned via Whole Foods and Amazon Go stores to help them compete on price and experience.
I expect a greater focus on click and collect, especially for online Amazon purchases. This will help draw customers in-store as well as reduce delivery costs, providing even greater prices back to the customer.
Data privacy legislation goes global
In 2018 the EU implemented the GDPR (General Data Protection Regulation), a first-of-its-kind, sweeping data privacy law. We're now seeing this trend extend globally as many other countries start to follow suit. In the US, starting January first, the State of California, implemented their own version of GDPR. "On Jan. 1, 2020, all Californians will be able to find out what personal information a business is collecting about them, their devices and their children," said Mary Stone Ross, one of the new law's co-authors, and a nationally recognized data privacy expert.
International companies such as Amazon, Facebook, Microsoft, and Google are in many ways better equipped to deal with this change due to their required compliance with GDPR.
For retail, this could have a big impact. Outside of Facebook and Google, few companies know more about you than your local grocery store. Complying with these new regulations may require a fundamental shift in how retailers manage their marketing and data management.
More fundamentally, it means a greater consumer awareness of the value of their data, as well as awareness that they can have control of this data. In the UK, we have already seen several new industries emerge to help consumers exercise this new found right.
More retailers become venture capitalists
Innovation fatigue is real. Pilots, POCs, and trials are great, but both startups and retailers are becoming wary. The motives are right but with no real path to expand beyond the pilot, results have been limited.
Instead, we have seen several retailers begin to leverage venture capital as a means of aligning and building a stronger long-term relationship. In 2019 we saw Tesco invest in frictionless checkout startup Trigo Vision, Kroger launched a new brand accelerator, investing in several promising consumer products, and Walmart continues to be very active in the startup space, not just in the US but in Asia as well.
In 2020, we expect more retailers to leverage this capability to gain a competitive advantage and greater insight into the emerging trends in the industry. For startups, strategic capital is always welcome and helps validate the market opportunity. To date, most investments we have seen have been opportunistic. Expect a more proactive approach, even amongst smaller retailers, in 2020.
Despite the amount of media noise devoted to the supposed impending "retail apocalypse", there is a surprising level of innovation and investment going on across the industry. Anything that improves and elevates the customer experience will be a win-win for the retailer, driving greater engagement, loyalty and as a result, enhanced sales.  And with privacy legislation taking hold in more countries, it's a great opportunity for retailers to get on the front foot with customer trust, being open and honest about adopting best practices when it comes to their customers' data.  In 2020, more than ever, transparency will be an essential brand value in grocery retail.
Insights
The latest insights from our experts around the world