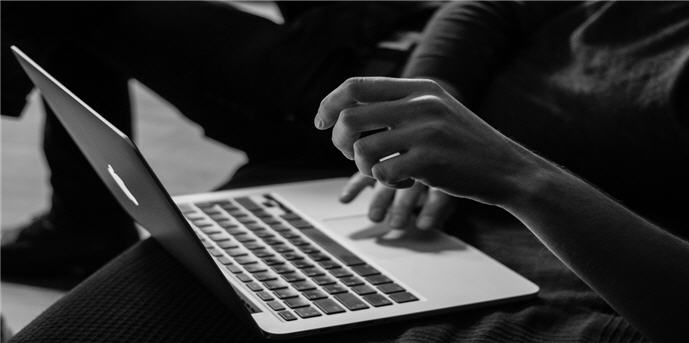 While the popularity of buying groceries online has lagged behind other retail categories in terms of sales penetration, as witnessed in pet care, fashion, toys, electronics, and suchlike, this may all change. As increasingly time-pressured consumers are opting for the convenience of not having to visit a physical store, online grocery is at a pivotal point for many retailers, especially in some of the larger consumer markets.
According to the Institute of Grocery Distribution (IGD), online grocery sales for the world's top two consumer markets, China and the USA, are projected to grow by a combined $181bn within 5 years. China's online grocery spend will likely triple by 2022, accounting for 11 percent of overall grocery sales and the US is expected to more than double within the same period.
Even with the market so fertile for growth, many retailers are still hesitant about investing in the online channel. Perceived cost and complexity is undoubtedly a barrier for some, but there are many misconceptions about selling groceries. Myths about the profitability, demand and potential of online grocery are likely contributors to slow adoption by retailers, unlike in other verticals.
These are what I see as the top 5 myths surrounding online grocery:
E-commerce cannibalises in-store sales
As customers become more digitally savvy and change the way they shop grocery, there will inevitably be some channel-migration. However, through our work with a number of retailers around the globe, they've witnessed an upward trend for revenue incrementality when including online as a purchase channel. In the most optimistic case, one of our clients saw 75% incremental revenue through online in addition to winning new customers with this channel.
Omni-channel is now the new normal for much of the retail industry and channel migration should not be viewed as 'cannibalisation' of in-store sales. Retailers need to think about omni-channel strategies to grow their overall market share rather than to think in channel silos (e-commerce vs in-store) as customers today are increasingly channel agnostic and traditional retailers will face the risk of losing out to the e-commerce pure players, many of whom are now developing their off-line presence through brick & mortar outlets.
Online shoppers are just deal seekers
In the online marketplace environment where brands and sellers are encouraged to compete on price to drive volume through the platform (often a race to the bottom), it would be easy to assume that online shoppers are all seeking the lowest prices. While this may hold true for certain product categories, such as non-food / general merchandise, our research has highlighted some interesting findings. Studies into price perception revealed that customers are more motivated to make decisions about where they shop based on the perceived overall value, which goes beyond price, and includes convenience, assortment and shopping experience.
Our research into omni-channel behaviours, based on millions of household baskets also revealed that online baskets on average are three times the size compared to in-store baskets. The findings also showed that today's online customers are not shopping exclusively online but topping up their online shop with visits to stores as well. Using both physical and digital channels, these omni-channel shoppers are three to four times more valuable.
Furthermore, analysis of customers who shopped online revealed that the majority were in fact the best (strategic) customers, largely affluent and loyal to the retailer. More than half fell into this segment and this was consistent across markets from emerging to mature economy.
People do not buy fresh food online
This is probably the most common argument I hear from traditional grocery retailers as to why they feel online grocery will never take off at scale. The premise that customers are reluctant to buy fresh food online as they want to touch, feel and select their purchases is becoming less of a barrier as customers are becoming more comfortable with 'outsourcing' this task to the retailer.
According to Ocado's CEO, the Fresh category represents 48 percent of its business. Similarly, Redmart's CEO states that Fresh is one of their fastest growing range. The importance of a retailer having control over the 'pick and pack' and the 'last mile' elements of online grocery selection and delivery shouldn't be understated, as this aspect will have a huge role to play in customer satisfaction of the online grocery experience.
Only millennials and tech-savvy shoppers shop grocery online
Another common belief is that online shopping is largely driven by the younger and more 'tech-savvy' millennial segment, with older shoppers not engaging in the channel. An industry study found that Generation X consumers in fact made twenty percent more purchases in 2018 than their younger counterparts.
In addition, during Alibaba's 2018 investor event, it was revealed that Hema's largest customer demographic, which accounts for 35% of the total base, are in their early 40s with large homes. The next largest segment are senior shoppers in their 50s, who make up 25%. This group places a larger emphasis on convenience and value for money[1].
Our own customer analysis has found that all age groups shop online, especially time-pressed families, and this is true of retailers in many countries. Ocado, the world's largest pure-play grocer also has the highest market penetration with families.
The pre-conception there is a lack of demand for online grocery shopping by the general population is far from the truth and poor customer experience is often the cause that hinders demand which then results in poor supply. Our analysis found that the first 3 online orders for 'new to online' grocery customers are crucial, as grocery is a highly habitual category and customers require motivation when new to this channel to form that habit.
You need real time inventory to succeed
Real-time inventory is not the key factor that breaks the online shopping experience if retailers are able to offer best substitutes based on deep understanding of their customers.
Through our experience helping some of the world's leading grocers develop and optimise their online channels, we've observed that many customers are happy to get best substitutes when their preferred brand is out of stock. We've witnessed over 90 percent acceptance rate for recommended substitutes selected through data science based on the customer's preference (down to the pack size) and product proximity.
The truth is that retailers can no longer afford to ignore online grocery. It will play out differently in each market due to factors such as population density, disposable income, and customer nuances, but the value at stake is high and the market will continue to evolve. Early movers could win big on incumbent advantage, but only with an outstanding omni-channel value proposition, a relentless focus on profit optimization, and continuous innovation.
Operating in a volume-intensive, slim margin business with perishable products that require quick delivery in special temperature-controlled vehicles, means online grocery can be complex and costly. However, the opportunity cost of failing to act, the risk of ceding market share in the future is far greater.
China, the most digitally mature market globally, offers us a glimpse of the future of global retailing. Chinese consumers are "the most demanding, advanced, and innovation-hungry digital shoppers", with 72 percent ranked as "Progressive Pioneers" compared to just 25 percent of US consumers according to Forrester. In the past year, both Alibaba and JD.com have been in an arms race to win the online grocery market to increase their share of wallet and purchase frequency. Traditional grocers are at risk of losing market share to these platform giants with very deep pockets and significant digital expertise.
As many retailers are fully aware, understanding customers' current and future needs and tailoring the shopping experience to meet them is table stakes. The good news is that the data, tools and expertise that these pure play retailers possess is now within reach of every retailer.
Insights
The latest insights from our experts around the world