dunnhumby Retailer Preference Index 2018: Grocery Edition
15 January '18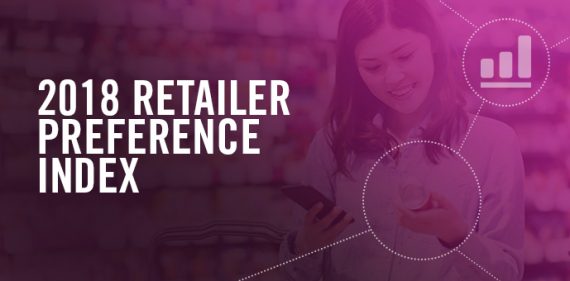 In dunnhumby's inaugural Retailer Preference Index (RPI) study, a comprehensive nationwide study, we explore the evolving US grocery landscape to help retailers navigate an increasingly fragmented market, where shoppers are, on average, shopping at four grocery stores per month and regularly buying groceries from at least three other channels. The study focuses on the following questions:
What drives preference?
Who is winning and losing?
Why are they winning or losing?
What can grocery retailers do to improve preference and performance?
Existing retailer rankings by Consumer Reports or Market Force only use survey data to capture how shoppers feel about the various banners without linking the emotion to financial performance. Others, like Supermarket News, rank banners based on financial metrics but fail to capture how people feel.
Our study is different because it quantifies the preference driver importance based on a combination of a banner's emotional connection and financial performance. The emotional connection was captured through a 15-minute online survey across 11,000 US households about how customers think and feel about 50+ US grocery retailers.
To learn more, download a free copy of the report. If your banner is in our report and you'd like your custom brief, contact us.
Stay tuned for the 2019 Retailer Preference Index: Grocery Edition, coming soon.