New report: Grocery retail research from the Open Data Institute
28 November '17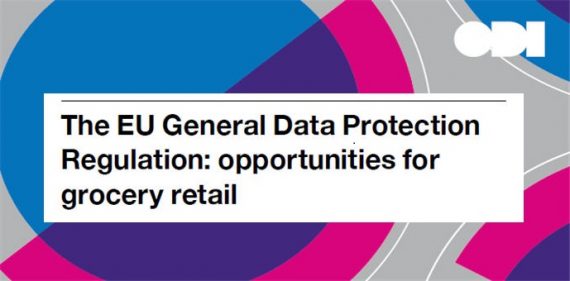 The arrival of General Data Protection Regulation in May 2018 has the potential to shift the balance of power between retailers and their customers. It brings both challenges and opportunities to organisations that are using data-driven approaches to win and keep customers.
To better understand how retailers, brands and consumers are likely to respond to this new data landscape, the Open Data Institute has undertaken independent, wide-ranging, industry research to explore how the incoming changes will impact retail. Understanding how behaviours might change in the post-GDPR world – and what it really means for retailers and brands – is key to ensuring the industry remains at the forefront of data-driven development.
Download the report to learn:
How data is creating value for the sector
How the new laws will empower shoppers
How some retailers are currently innovating in this space
For more information on the implications, opportunities and recommendations for action, download the report today.