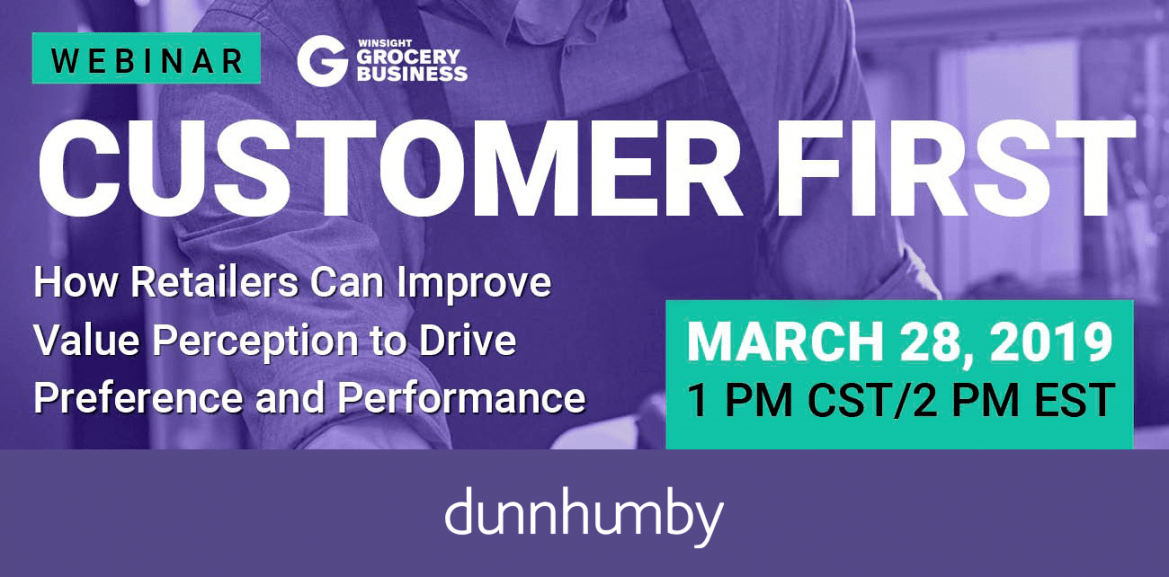 Growing competition from traditional players and new market entrants. Machine learning and artificial intelligence. The Connected Consumer. Retail has never been more challenging. But, forget the so-called "retail apocalypse." The end is not here. We're in the midst of a retail revolution where the winners and the losers are yet to be determined. As retail continues to fragment, understanding how to develop a strong value proposition is vital for future success.
Hear results and insights from dunnhumby's second-annual Retailer Preference Index (RPI), a comprehensive nationwide study of 7,000 US households. The webinar will shed light on what's most important to Customers, and highlight which strategic levers retailers must pull to influence value perception and win in their markets.
Join the webinar to learn:
What drives preference?
Who is winning and losing? And why?
What can grocery retailers do to improve consumer preference and financial performance?
Webinar Date: Thursday, March 28, 2019
Duration: 1 hour
Insights
The latest insights from our experts around the world