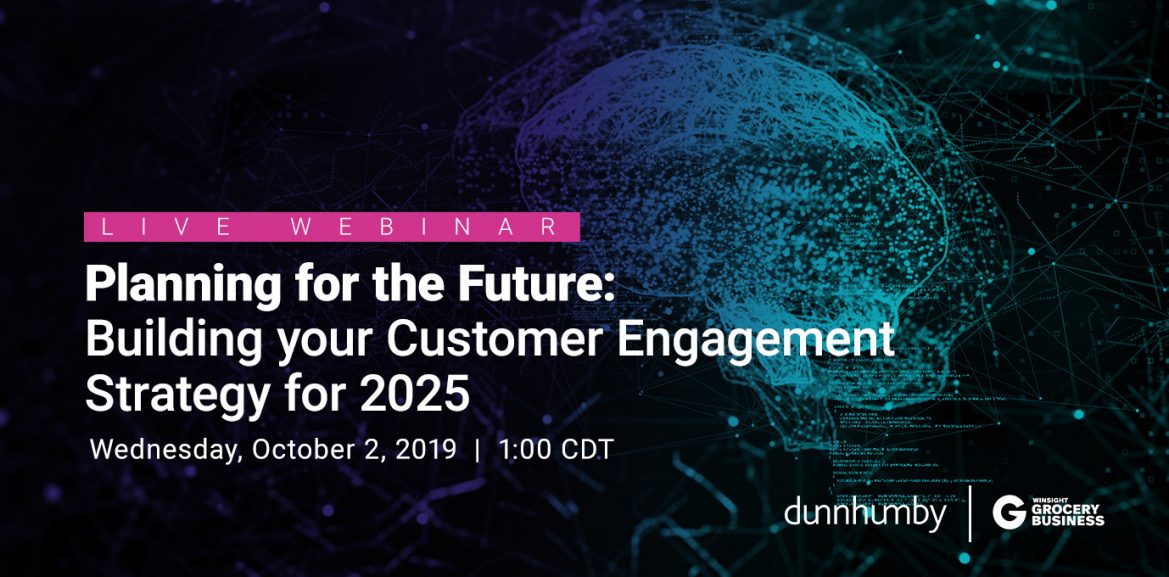 Groceries can be ordered by voice from refrigerators. And delivered within 1 hour. Scan a mobile app hosted QR code in-store and skip the cashier. The convergence of smart technology and everyday life isn't on the horizon – it is already here. Today, customers expect experiences and engagement with retailers and brands to meet their wants and needs, and seamlessly fit into their lives.
What should you consider to prepare your customer engagement strategy today to meet the needs of your customers tomorrow (and in 2025)? Join retail veteran, David Ciancio, and Head of dunnhumby Ventures, Kyle Fugere as they share real-world examples and ideas you can begin testing today to ensure your customer engagement road map leads to long-term growth.
This webinar took place on Wednesday, October 2 at 2pm EDT.
Speakers:
David Ciancio, Global Head of Grocery Retail, dunnhumby
Recognized by Advertising Age as one of the 'Top 50 Marketers' (2008), David brings nearly 50 years of retailing experience as an operator, marketer, and strategist. As Global Head of Grocery Retail, he helps dunnhumby clients around the world grow their sales and customer loyalty through customer-led organizational change management and creating better customer experiences.
Beginning in 1996, he created one of the first supermarket loyalty card programs in the U.S. for Kroger, and led their innovative loyalty approach that today engages more than 50 million households. His visionary, customer-led, organic ideas and Customer First leadership approach contributed to Kroger's remarkable 53 consecutive quarters of positive identical sales growth.
David also serves as a Board Director on several of dunnhumby's joint venture partnerships.
Kyle Fugere, Lead of Strategic Investments, dunnhumby
Kyle leads all strategic investments for dunnhumby's corporate venture capital unit. Having previously founded 2 companies in the B2B technology space, he's an expert on Innovation, Product, and Venture Capital.
An Advisor for Boston Seed Capital, Kyle is also a board Observer for GrocerKey, Pulsate, and Askuity and is a frequent speaker and writer on the subject of retail innovation. Kyle holds an MBA from Babson College, Boston.
Jon Springer, Executive Editor, Winsight Grocery Business
Jon Springer is executive editor of Winsight Grocery Business with responsibility for leading its digital news team. Jon has more than 20 years of experience covering consumer business and retail in New York, including more than 14 years at the Retail/Financial desk at Supermarket News.
Insights
The latest insights from our experts around the world