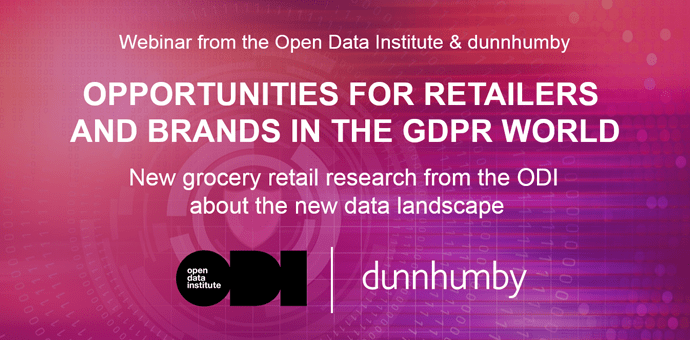 Upcoming data laws can make customer marketing tougher, but could you transform this scenario into an opportunity to build customer loyalty and trust?
See new research from The Open Data Institute (ODI) which reveals how shoppers and leading retailers are likely to respond to the upcoming changes and learn how your business could benefit.
Watch the webinar recording and discover:
How your business could gain from the opportunities created by GDPR
Why inclusive approaches to data could improve relationships with shoppers, build trust, loyalty and enable innovation
How sector-driven data leadership can drive opportunities with data beyond compliance
The live webinar took place on 28th November and was presented by Jeni Tennison, CEO, Open Data Institute and Karyn Mukerjee, Director of Data Innovation & Partnerships at dunnhumby.
This is a must-watch webinar for retail professionals working across marketing, insight, customer strategy, innovation and data.
Insights
The latest insights from our experts around the world