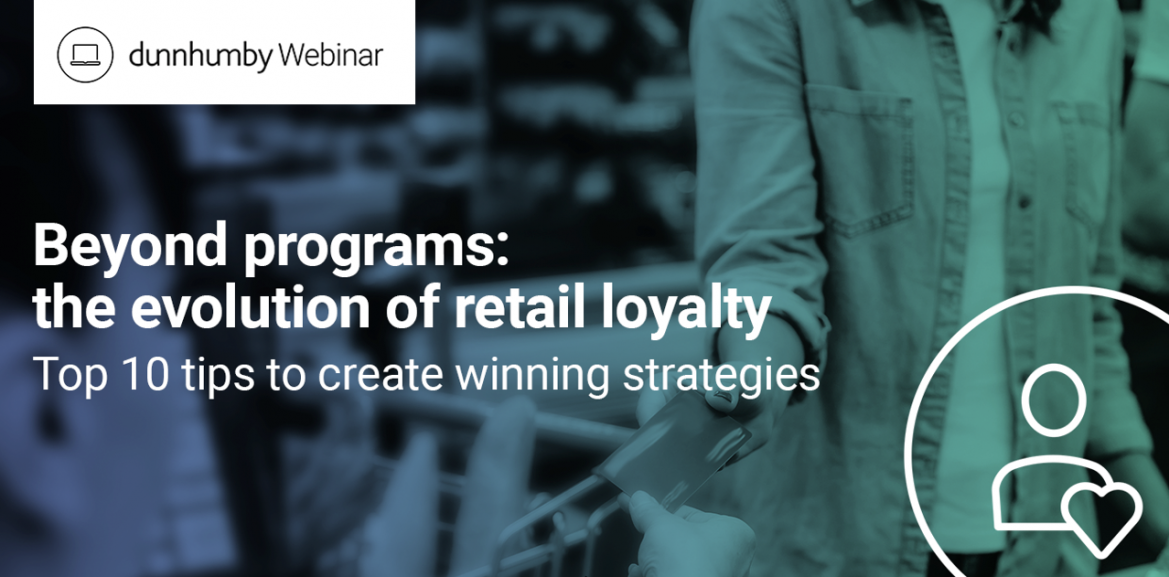 Loyalty is critical for sustainable retail growth - recent research has shown that loyal Customers are responsible on average for 73% of sales growth for brands. Yet when it comes to loyalty programs, many are failing to engage the modern consumer. Is your loyalty strategy fit for purpose? Do you have the right combination of rewards, incentives and engagement initiatives to drive preference for your brand and make a real impact on your bottom line?
This webinar took place on Wednesday February 27, 2019 where Customer Strategy & Engagement experts David Ciancio and Richard Dawson presented their top 10 tips to help retailers and brands create a winning loyalty strategy.
Watch the recording to learn:
how to shift your loyalty focus from transactional to emotional
which modern loyalty mechanics are driving greatest engagement
what constitutes fair value exchange and why this is important
how data science can fuel your loyalty initiatives
A brilliant loyalty strategy will drive results for your business - learn how to create one.
Insights
The latest insights from our experts around the world