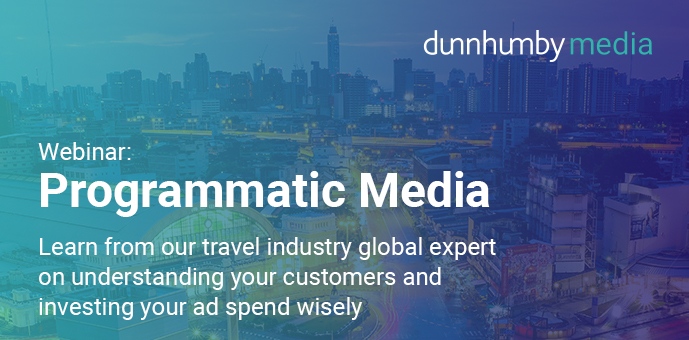 With many consumers browsing different sites on the hunt to craft their perfect accommodation, it is essential to understand what drives their decisions - personalized display advertising can help bring consumers back to your site and/or booking platform. This webinar took place on 17th December 2018, hosted by dunnhumby's Media Managing Director, Teeradet Dumrongbhalasitr (Lek) and Media Director, Miguel Ochoa.
Watch the recording and learn how to:
Target your user groups based on their travel plans
Enhance the booking experience of your customers and your online business
Improve your personalized customer approach and budget efficiency
Discover insights from your first-party data and take advantage of competitive opportunities
Put personalized strategies into actions with our field of expertise
Harness the value of CRM and other first-party data assets by delivering individually personalised ads for every stage of the customer lifecycle
Build customer loyalty and life-time value
Enjoy global access to brand safe, quality checked media inventory to reach your customers at scale
Find out how dunnhumby media market-leading technology can help you to deliver personalized campaigns with measurable and actionable results.
Insights
The latest insights from our experts around the world