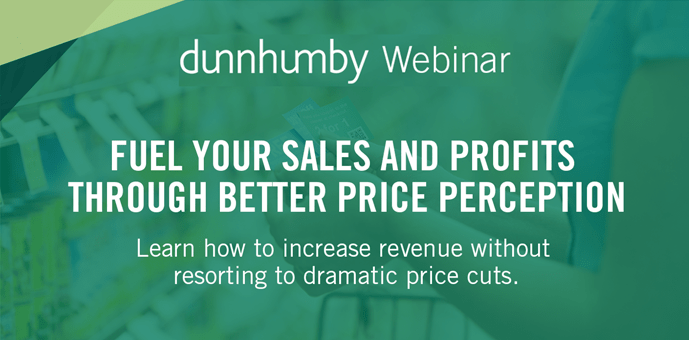 Do your customers think you offer value for money? Are you killing your profits trying to price match with competitors?
Improving your price perception (the picture your customers have in their head when they think about your store) can help you increase sales and profits without resorting to widescale price cuts.
Watch this webinar recording to learn more about:
The 7 drivers of Price Perception and how you can influence them
Why following your competitor Price Index is a fatal attraction
How and where customers' psychological needs determine who they shop with.
The live webinar took place on 7th February 2018 and was hosted by Howard Langer, dunnhumby's Head of Price & Promotions and Chris Arnold, dunnhumby's Capability Director for Price & Promotions EMEA & ASIA.
Insights
The latest insights from our experts around the world