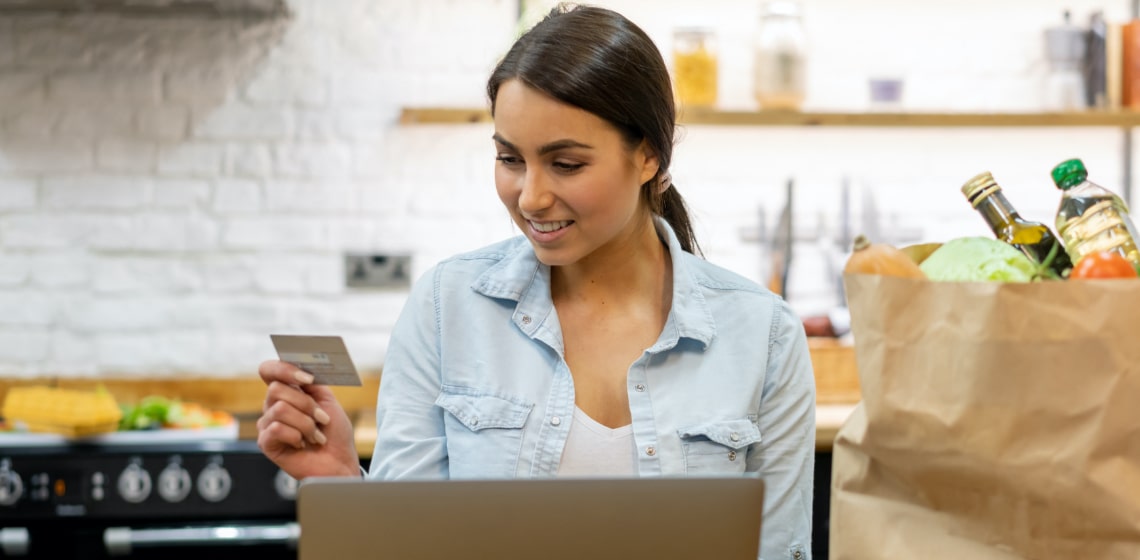 It's a well-worn phrase by now, but it's true that the COVID-19 crisis has drastically altered the global retail landscape. Here in the Asia-Pacific region, a majority of markets are now looking past the panic of the first wave and towards the future. In this series of articles, we'll explore how grocery retailers must adapt to a more omnichannel reality to thrive in a post-pandemic world.
The new wave of online grocery customers
Throughout the COVID-19 crisis we've seen the sharp rise and fall of many trends. As countries veered from one phase of the pandemic to the next, we've seen everything from panic-buying and stockpiling, to a booming demand for hygiene products. While some of these trends have stuck, the resumption of a more 'normal' life in many parts of the Asia-Pacific have seen others tail off.
One trend which is set to stay is in eCommerce, particularly within grocery. Lockdown drove a surge to online grocers the likes of which we have never seen – and it seems customers have been convinced by the online experience. According to multiple recent studies[1] China's grocery eCommerce market, already a booming sector with 29% growth last year, is now tipped to grow by 60% this year as the coronavirus has driven whole new segments of customers to the online grocery market. The trend is also sustaining; the main growth driver in JD.com's record-breaking '618' event this year was grocery, with sales almost doubling[2].
While general retail has been building momentum online for some years, grocery has been something of a laggard, rarely accounting for more than 15% of the overall grocery market. Historically the major barrier to entry to online grocery has been trust – over 50% of customers do not trust online grocery deliveries to pick the freshest and best items[3]. For years this has been a catch-22 scenario for retailers: customers don't trust the quality of online grocery because they haven't tried it, but they won't try online grocery because they don't trust the quality.
COVID-19 has caused a new wave of customers to finally take a leap of faith into digital grocery. Retailers can be happy that they've won new customers online, but now comes the hard work of retaining them.
The need for Customer Infrastructure
Much has been made of retailers' attempts to keep up with surging online demand during the early phases of the pandemic. Even in globally advanced eCommerce markets like the UK, the lead retailer has had to significantly expand delivery capacity to keep up with demand[4]. In order to meet the needs of new customers, retailers have rightly focused on having the right physical infrastructure in place.
However, if retailers want to keep meeting the needs of customers, they'll now need to focus on a different kind of infrastructure - the online customer experience.
The ease of shopping online is a double-edged sword for retailers. If customers can shop online with one retailer, they can shop online with any retailer. Your competitor store is no longer 1 kilometre away, it is one click away. Customers can literally browse competitor shop windows while they are in your store, and for countless retailers in the Asia-Pac region where online sales have historically been low, their digital stores may be looking rather outdated.
So while you may have won new customers, the fight to keep them is much more challenging.
Getting the digital experience right
The principles of great customer experience online are the same as instore. It's about helping customers easily find what they want. It's about helping customers feel they've got a good deal. It's about having a well-laid out store. Fundamentally, a great digital experience is about putting customers first and responding to their needs. Thankfully, the nature of eCommerce makes it possible to know these needs in detail through the wealth of data available to retailers. The data you're likely already collecting will tell you everything required to build a better overall and individual shopping experience for each customer who shops online.
Here are 3 ways retailers can act now to build a winning customer experience online:
Bring the offline online
Your customers may be new online, but many of them will be existing offline shoppers. Their loyalty card history enables you to show them items they already buy. Better still, predictive data science can detect which of those items are staple and regular purchases that each customer might need right now – helping them quickly and efficiently build a basket based on their own personal behaviour. This knowledge can also help act as an online virtual assistant, helping customers find substitutes for out of stock products and prompting them with items they may have forgotten to add at the checkout.
Make it easy to find value
In a world where customers can price compare at the flick of a tab, maintaining price perception is vital. This is easier said than done online, as customers won't spend time browsing the 500 products you have on special that week. Instead, use relevancy algorithms to curate your promotions list at the customer level using their previous behaviour, and show each customer the offers that actually matter to them.
Optimise the navigation
Newer online customers tend to use online search and taxonomy functions much more than experienced online shoppers. If your online category flow is unclear, difficult to interpret or poorly arranged, shoppers will have a harder and more frustrating experience. Equally, if their searches lead to incorrect or blank results, customers will quickly lose patience. Site analytics data in the hands of an expert is a goldmine for optimising the online navigation – from naming and arranging categories in a strong taxonomy to eliminating poor-performing searches.
Retailers in Asia have a limited window of time to win the continued business of new online customers. As these customers become more familiar with the experience, the greater will be their demands and their likelihood to look elsewhere when their experience is sub-optimal.
At dunnhumby, we've been advising grocery retailers on digital best practise for over 10 years, led by 30+ years of leading experience in data science and we have developed a range of products for retailers to deliver exactly these kinds of industry-leading customer experience online, powered by retail data.
In the next part of our series on the post-COVID landscape in Asia-Pacific, we'll explore the diverging needs of customers in the wake of the pandemic, and how omnichannel personalisation can help retailers meet those needs efficiently and effectively.      
Insights
The latest insights from our experts around the world