dunnhumby's Australian Grocer Retailer Preference Index 2019: The battle for the modern grocery shopper
31 July '19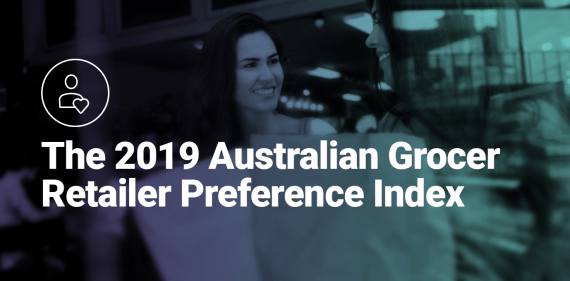 In dunnhumby's first Retailer Preference Index study conducted for the Australian grocery market, we examined closely what drives Australian shoppers to choose their preferred grocery retailers. The report takes a snapshot of Customer preference for grocery retailers and explores the various levers retailers can pull to improve their rankings over time.
The Australian Grocery RPI applies a focused lens by looking at the five national Australian grocery retailers -- Woolworths, Coles, Aldi, IGA, and 7-Eleven -- based on how well they are meeting their Customer needs today.
The study included 1,500 individual respondents -- resulting in 3,900 unique retailer evaluations -- factoring age, state, and family composition. There are a number of ways the RPI can be used to develop effective grocery retail strategy. But our chief goal was to answer four core questions:
What drives retailer preference among Australian shoppers?
Which retailers are winning or losing?
Why are they winning or losing?
What can retailers do to improve emotional connection and financial performance?
The methodology in the RPI correlates a retailer's preference driver scores (convenience and quality; easy shopping experience; price; operations; drive time) with their emotional connection with Customers (satisfaction; likelihood to recommend; trust; intensity of attachment) and financial performance (share of visits). By understanding what creates the strongest combination of financial performance and emotional connection with their Customers, Australian retailers can be better prepared to take on their competition in competing for Customers today.
For more information, download a free copy of the report. If your banner is in our report and you'd like your custom brief, contact us.
The list of banners evaluated, in alphabetical order, include:
Aldi
Coles
IGA
Woolworths
7-Eleven