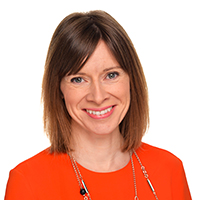 Published on Loyalty360.com
Employee engagement is increasingly top of mind for most executives.  The fact that the happiness and motivations of people throughout the business has a direct relationship on their everyday actions might seem fairly obvious. What's not so obvious is how businesses can use customer loyalty programs to build up employee engagement (I'll explain how further down). However, the issue of getting this right, as a way of creating competitive differentiation, is snowballing into talent management and human performance practices that are more integrated and more sophisticated than ever before. The Great Place to Work Institute has published studies which show that the "100 best places to work" outperformed the S&P 500 by over four-fold from 1990–2009. ("The Great Workplace," by Michael Burchell and Jennifer Robin.)
Whilst businesses and HR functions battle with the right way to both understand employee engagement in a more dynamic way and to craft practices that create more inclusive cultures, there is scope too for businesses to turn to customers to help them solve this problem.
Just as we would advocate listening to employees to create business ideas and fix customer experience issues, we would also recommend you consider how customers might form part of the solution to employee engagement.  You may be asking, how?
Before answering this question, let's look at some of the thinking and study into what motivates people at work.  These are numerous, so I'll focus on just a couple that add a different and constructive perspective.
Daniel H. Pink has described our motivation for working on two axes: utility and long-term happiness.  "Casual Fridays" and "Free Stuff" make it to the bottom left quadrant, offering us low utility and low long term happiness. However, "Making a Difference" gets the top spot in the upper right quadrant.
Another global study by Gallup highlighted that "smiled and laughed a lot yesterday" is something we need to focus on in order to create a sense of engagement at work. The study goes on to reveal that, "The moment an employee connects emotionally with a customer is a source of untapped power that has profound implications for a company's productivity and profitability."
So how can we help our customers help our people to feel more engaged?
Loyalty programs can oddly help us out.  You may be rather surprised by this.  A major headache for a lot of employees, particularly those in stores, is the loyalty program. Slightly taboo, but true.
It is not uncommon for service desk managers to bury application forms in a box under their desk, or for checkout staff to casually forget to ask customers for their loyalty card or for stores to be almost completely absent of any mention of the program.  The fact is, loyalty programs can be seen as a bit of a gimmick, some fluffy marketing ploy, something really very optional to the whole experience of shopping at a particular store.  The reason of course for this, is that the program has become tangential to everyone's sense of benefits.  Not explained well, not championed enough, not actually that useful for anyone at all.
 A very small number of loyalty programs and customer engagement initiatives are really good at including employees in the benefits exchange.   If all roads in a loyalty program should lead to creating more loyalty, then it does seem strange to miss out on one of the most influential players in the mix.
Recently, we received a fairly innocuous looking piece of direct mail in our house.  On opening, we realised it was a "Golden Ticket" from British Airways.  This was no Willy Wonka style golden ticket, it was an opportunity for us to reward a member of the British Airways staff and crew for great or exceptional service the next time he experienced it.  The process is simple: merely hand over the golden ticket to this person as recognition of a job well done.
What's important to pay attention to here is the transfer of control to the customer to act in their own jurisdiction about who they think deserves the special recognition.  By giving customers this power, the process has an importance amplification effect on the receiver of the recognition. Praise from a customer is high praise indeed, especially at a time when so many customers have found a platform via social media to air and share any grievance they have, any time they have it.
The other interesting psychological twist is the sense of importance it gives the program.  The ability to directly impact another human being (and possibly their performance and benefits) grants the program and the customer a status that points and payback mechanics find hard to match.
But it won't work for every brand, and nor should be used indiscriminately.  Customers do need to care enough about the brand and crucially, it's longevity to want to give the employee a pat on the back.  They need to want the experience to improve, or remain great.
And the effect on employees too of over used random acts of kindness from customers can have a detrimental effect too. Research by Brummelman and Dweck (social psychologist at Stanford University) shows that an overly positive recognition risks invalidating any formal or structured feedback that co-exists with it. "If praise is not handled properly," she has said, "it can become a negative force, a kind of drug that, rather than strengthening students, makes them passive and dependent on the opinion of others."
Yet, with these risks in mind and not to put off by them, we must ask ourselves what more we could be doing with our loyalty programs to light up the day, week, month and year for customers, employees and our businesses.  There is an extra seat at the loyalty program table that is often left empty, and that person is your employee.