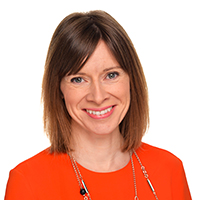 There is something amusing and yet equally alarming about Pret a Manger going public with its policy of bestowing random acts of kindness on unsuspecting customers.
A free cappuccino for the man with a nice tie, or a croissant for the couple who speak the barista's native Portuguese.
The amusing part is not the quirkiness of the idea, but the assumption that it will be universally well received. Perhaps we might even start going there on the off chance of a freebie?
I'm a very loyal Pret customer. I would almost go as far as saying I have lunch from Pret four times a week and munch on popcorn and chocolate covered rice cakes as snack staples. Not once in the last two years have I been given a free anything. So, with this fact in the forefront of my mind, has Pret got it right or really very wrong?
It depends on what Pret wants to achieve. It's unlikely the company set out to provide fair recognition of customers' loyalty, judging by the examples Pret's CEO Clive Schee gave of the idea in action, which included "I fancy that girl or that boy".
Good business sense
However, creating moments of unexpected happiness for both customers and for employees is good business sense.
It gets our attention, makes us feel special and punctuates our day with something that is enjoyable and memorable. You'll probably talk about it, tell someone and share the great news about this act of appreciation and attention.
This is the stuff of brand building, culture creation and a marketing man or woman's dream. Twitter will light up with the tweets and customers will come to check you out.
The problem is that placing customer relationship management in the hands of employees exercising their personal judgement about who deserves special treatment is simply not fair. All sorts of biases kick in and many highly loyal customers will never feel recognised.
It will be interesting to see whether these customers will be less inclined to shop at Pret since this tactic has become public, as well as how it might affect consumer behaviour in-store.
Could there be overt flirtation and self-promotion on entry, followed by indignation felt and frustration muttered on exit. Employees might find this tricky to manage.
There are businesses that have managed to create surprise and delight CRM strategies that apply internal rules and controls, making these fair yet flexible within boundaries.
The US bakery-café chain Panera Bread, for instance, has created MyPanera, rewarding customers with relevant surprises from complimentary bakery items and recipe books to invitations to events and tastings.
It would be a shame if Pret's initiative sparked a wave of approaches that are headline grabbing, but really make just a few people feel special and everyone else a tinge disappointed every time they buy.
There's a place for random acts of kindness and giving employees some power to exercise their discretion, but this doesn't trump fair rewards based on real personal insight.
This article originally appeared on Retail Week: http://www.retail-week.com/comment/comment-prets-loyalty-scheme-does-not-trump-fair-rewards-based-on-insight/5074355.article?blocktitle=Latest-news-&-analysis&contentID=15015