1
Performance
Assess your best/worst performing products and all key indicators at glance. Review the performance of the assortment at SKU level over any given time period. Using many metrics to understand true performance and product appeal, rather than a purely sales-led approach.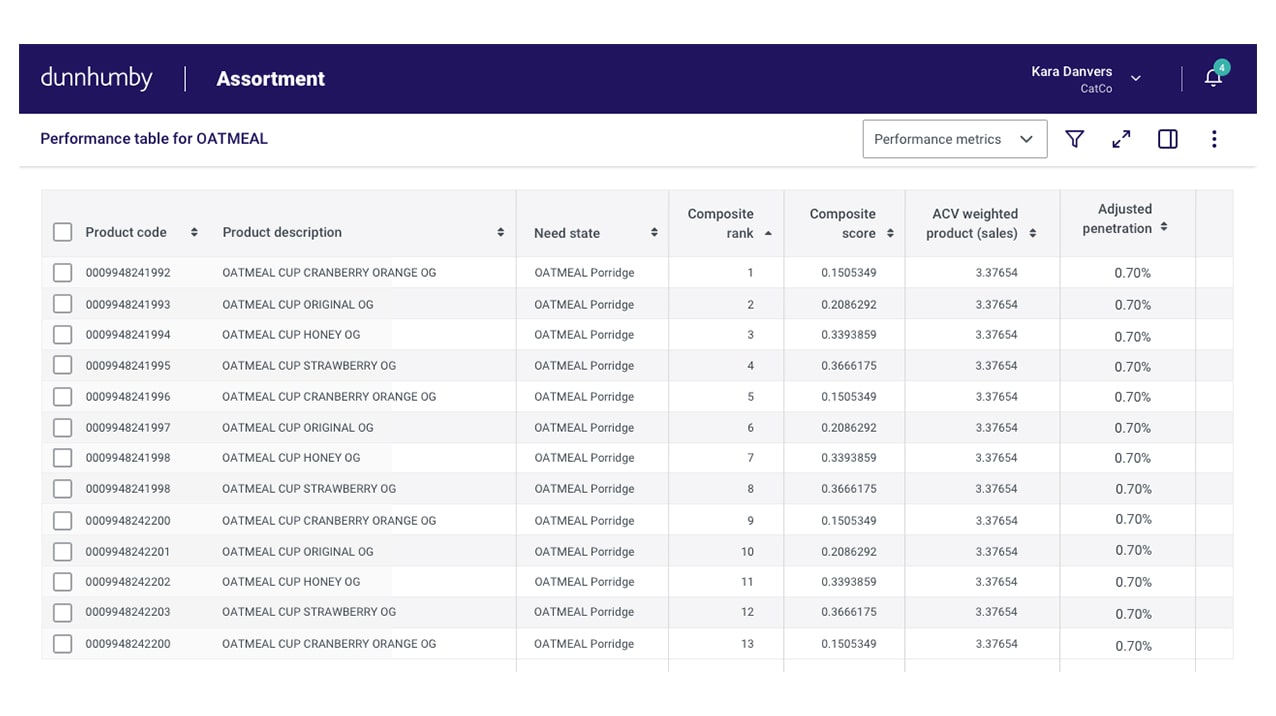 2
Understand Customer Needs
Build a balanced assortment and identify white space and merchandising opportunities. Products are clustered based upon how substitutable they are with each other and groups of products. Our sophisticated auto-need states science creates a complete Customer decision tree, helping you to understand how Customers really shop that category and what their most important decisions are when shopping your stores or online.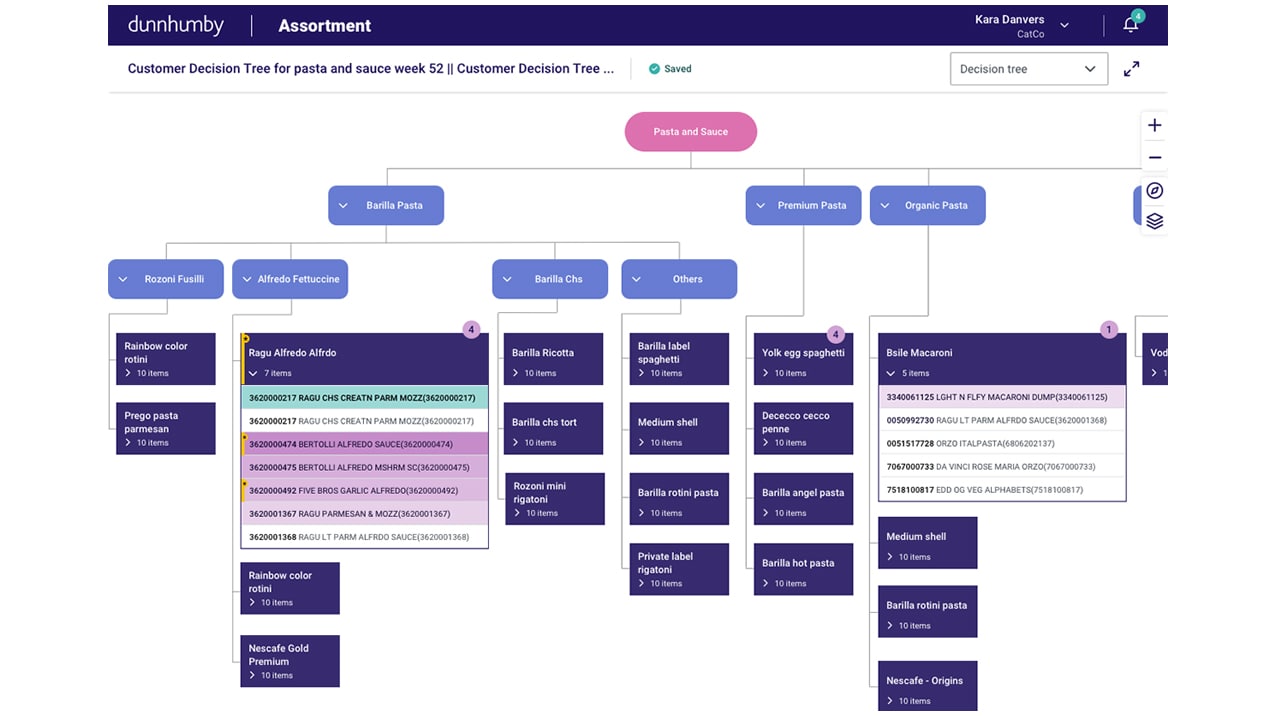 3
Recommendations
Now that we understand your Customers' decision criteria, it's time to optimise your assortment. Our automated recommendations help to design an assortment that achieves maximum sales performance as well as relevance for Customers whilst offering users the ability to 'lock' products in or out of the new assortment. The add-order engine is at the heart of our product and ensures a Customer-focussed assortment is produced in record time.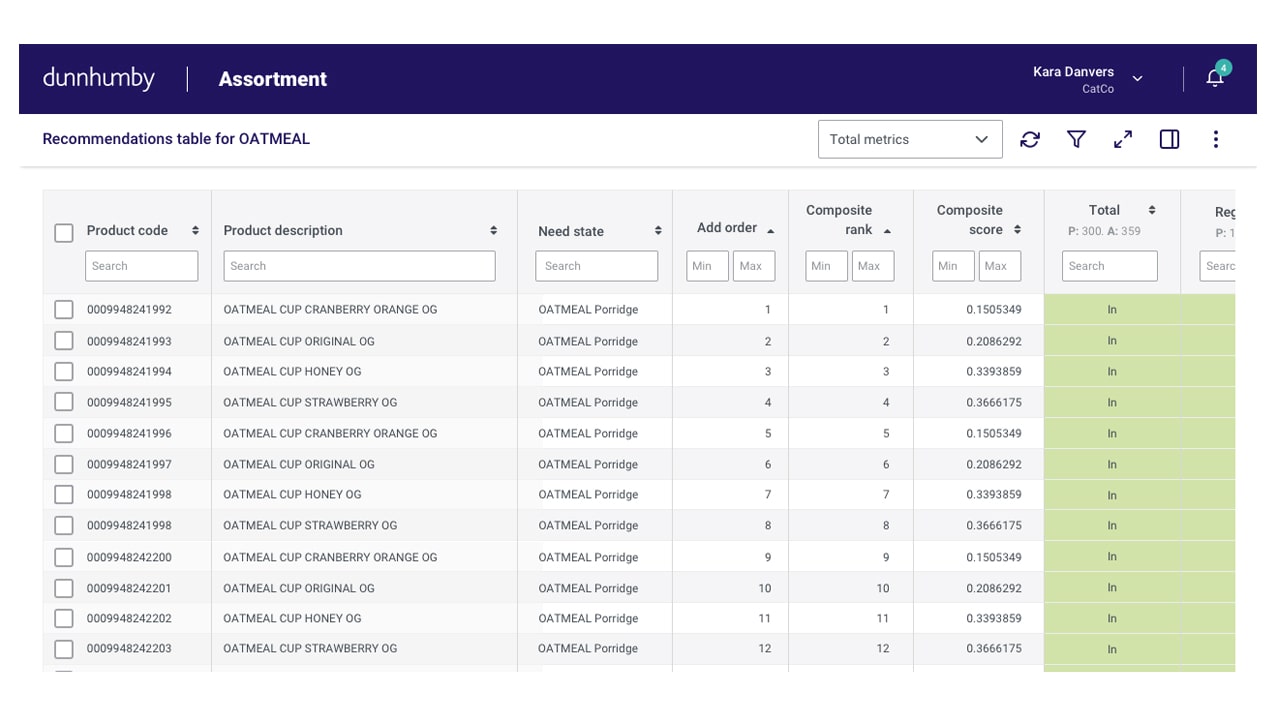 prev
next