January marked the 10-year anniversary of dunnhumby in Latin America and as we reach this major milestone, I wanted to share my thanks and some reflections on the journey we've been on.
We started out in 2010 with a small team of dunhumbians in Brazil and Colombia and in the last 10 years we have expanded to over 200 employees across seven different offices. Partnering with over 300 CPGs across the region, we strive to make significant improvements to the Customer Experience, from category management process to using best-in-class personalization science to drive customer loyalty. We embarked on the first omnichannel media connections, delivering more than 2 billion personalized offers to shoppers per year!
Our global network of retailers allows us to bring best practice into LatAm, and I thrilled to say also export best practice from our LatAm partners into the global community. We have accomplished a lot in the last 10 years, including expanding into new industries such as financial services, pharma, convenience stories, catalogue retailers and e-commerce. There is much more to do, we remain tireless in our belief that putting customers first is the right thing to do, always.
My sincerest thanks everyone in the LatAm region who has helped get us to where we are today and our partners for their collaboration through the years, we couldn't have done it without you. Here's to the next 10 years!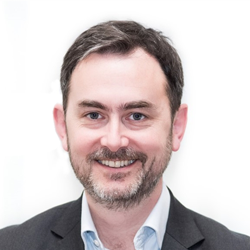 Simon Jury
dunnhumby Head of Latin America