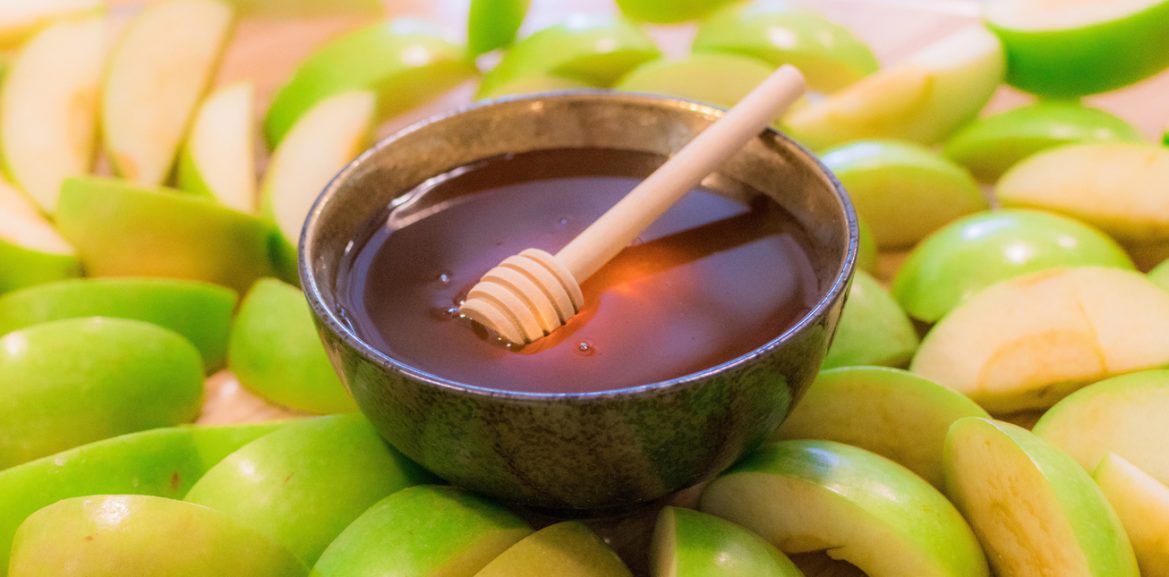 What does Rosh Hashanah mean to me? 
Rosh Hashanah is a two-day festival celebrating the Jewish new year, literally meaning 'Head (of) the Year'. This new year will be 5781.
Rosh Hashanah begins a 10-day period for reflection, during which time you should ask for forgiveness from anyone you may have wronged, so as to begin the new year with a clean slate. This is an important time as it is said that your fate for the coming year is determined during this short period. It also begins a weekly run of four key holidays in the Jewish calendar.
How will I celebrate it?
During Rosh Hashanah there is an obligation to hear a minimum of 9 blasts from a shofar (ram's horn). Throughout a regular new year service, they normally sound 100 short blasts. It's not an easy instrument to play and normally leaves the volunteer very out of breath!
As with most Jewish holidays, the food is also important and symbolic. It's customary to eat apples and a round challah bread, both dipped in honey. The roundness represents the cycle of the annual calendar and the honey indicates we should have a "good and sweet new year".
The main greeting on Rosh Hashanah is "Shana Tova!" which means (have a) "good year!"