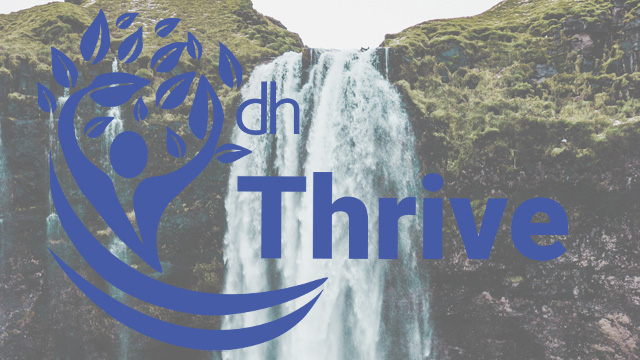 dh Thrive launched with four key objectives in mind. Since its inception dh Thrive has facilitated a whole host of amazing initiatives to support the 4 key objectives.
Listen: providing someone objective and empathetic to talk to.
Upskill: building manager confidence to better support their teams and peers.
Educate: creating an environment where people understand what it means to look after their mental wellbeing and how best to do so – taking advantage of the support available.
Culture: opening up the conversation around mental health and building a culture where people can talk about it freely.
These have included (to name only a few!):
Employee Assistance Programme global promotion
We were proud to relaunch our Employee Assistance programme to all our people. The Employee Assistance Programme is an external provider who offer confidential support across many topics. It's a global offering, available free of charge and gives our people access to information and counselling sessions to help them to cope with everyday challenges or more serious problems.
"Hello Yellow" & "Young Minds" fundraiser
In support of the Young Minds charity, our people across the globe wore an item, or more, of yellow clothing to work to show people they are not alone when struggling with their mental health.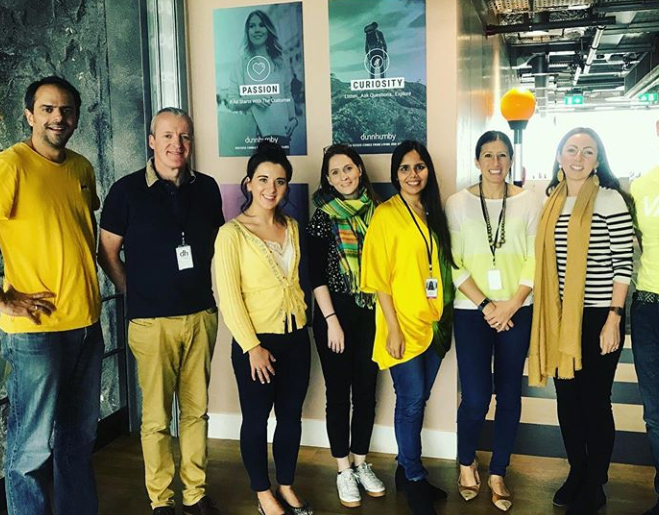 Mental Health Awareness Training
Thrive have also launched interactive half-day mental health awareness training workshops for UK people managers. The training aims to build awareness of mental health including understanding symptoms of stress, anxiety and depression. It helps you learn techniques for supporting employees and gives managers tools and approaches to use with their teams.
Mental Health First Aiders in BG and Manchester
dunnhumby now has seven trained Mental Health First Aiders in the Brook Green and Manchester sites. They are volunteers who have been trained and qualified in providing knowledgeable support to someone experiencing mental ill health or emotional distress. They are a point of contact and reassurance, who will listen without judgement and can signpost to professional help whilst remaining confidential.
'Let's Talk' quarterly events
Another initiative which Thrive has set are the 'Let's Talk' quarterly events. These are run to encourage people to take 20 mins away from their desk and be 'in the moment' either with a friend, or come and get to know colleagues that you may walk past every day but never speak to - and indulge in a cup of tea and biscuits! The office has a much more inclusive and enjoyable environment when we see faces which are familiar, and people who may be feeling vulnerable will feel less alone. These events also allow people to confidentially pick up leaflets and resources on mental health and reach out to a mental health first aider should they so wish.
Positive Thought of the Week posters
dunnhumby Brook Green now has Thrive Thought of the Week posters in the reception area. These are weekly quotes or thoughts to uplift people and give them some positive perspective as they come and go throughout the day. Whilst we are working from home during the Covid-19 pandemic, these are now being shared virtually though our intranet.